Sunchild First Nation Outdoor Education Centre – set amidst the Canadian plains of Alberta – has been built as a meeting place and educational facility for the people of the Sunchild Band.
The Elders' aim for the facility is that: Through traditional knowledge, language, education and strong leadership, Sunchild First Nation will create a healthy and safe future for its peoples.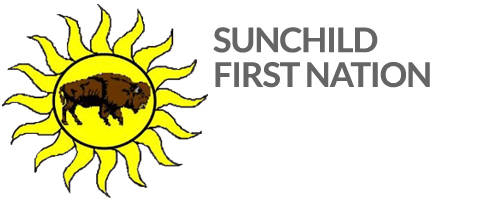 In the past the log cabin buildings had no power at all – not even a generator. But now, with the addition of a modern new timber building a solar-based energy system has also been installed to serve the whole facility.
CBI Solar designed and built the 10kW system using a new product of ours called the VE Panel – more of which in a minute.
The Education Centre installation provides power for lighting, the kitchen and water supply – together with 'Streetlighting' which allows outdoor activities to continue after dark; and a security camera is also in operation.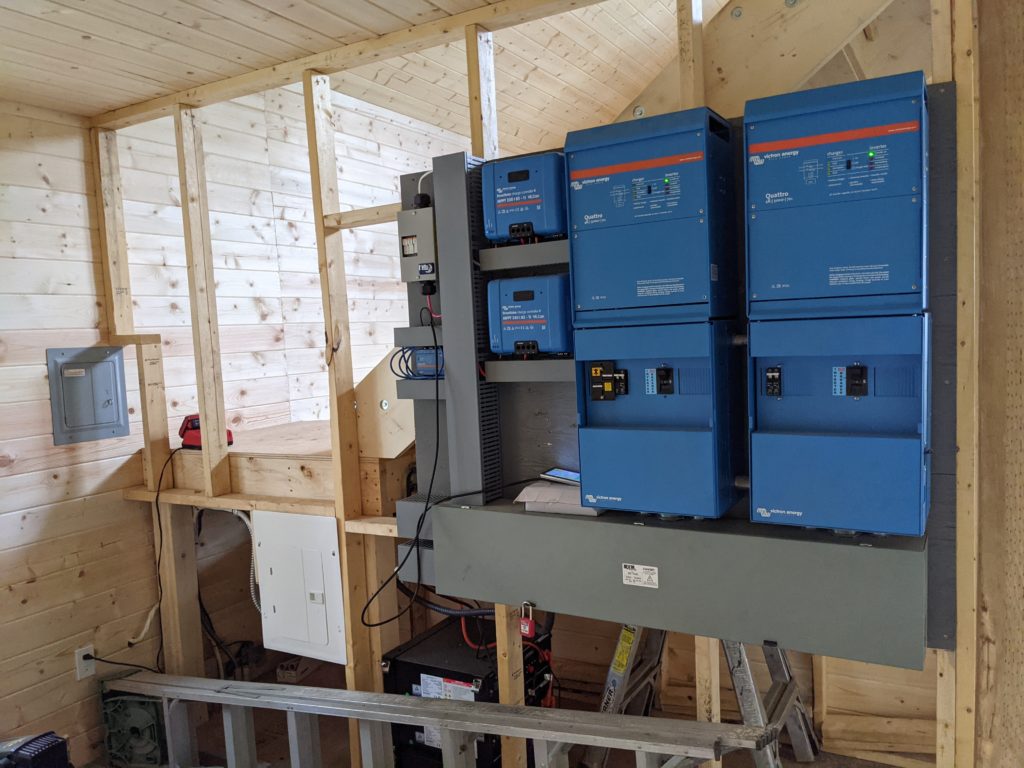 10kWp of ground-mounted bi-facial Solar Panels take full advantage of the brilliant winter sun dazzling onto the snow which covers the ground for months during the winter.
Two SmartSolar MPPT 250/85 Solar Charge Controllers harvest the power and store it in a Pylontech battery bank with a total capacity of around 26kWh. Power is provided to loads by two Quattro 48/5000/70 Inverter/Chargers – which will also charge the batteries from a backup diesel generator.
Internet is available on site allowing the system to be monitored remotely using the Victron Remote Management VRM portal; and locally via a GX Touch 50. Overall system control is provided by a Cerbo GX.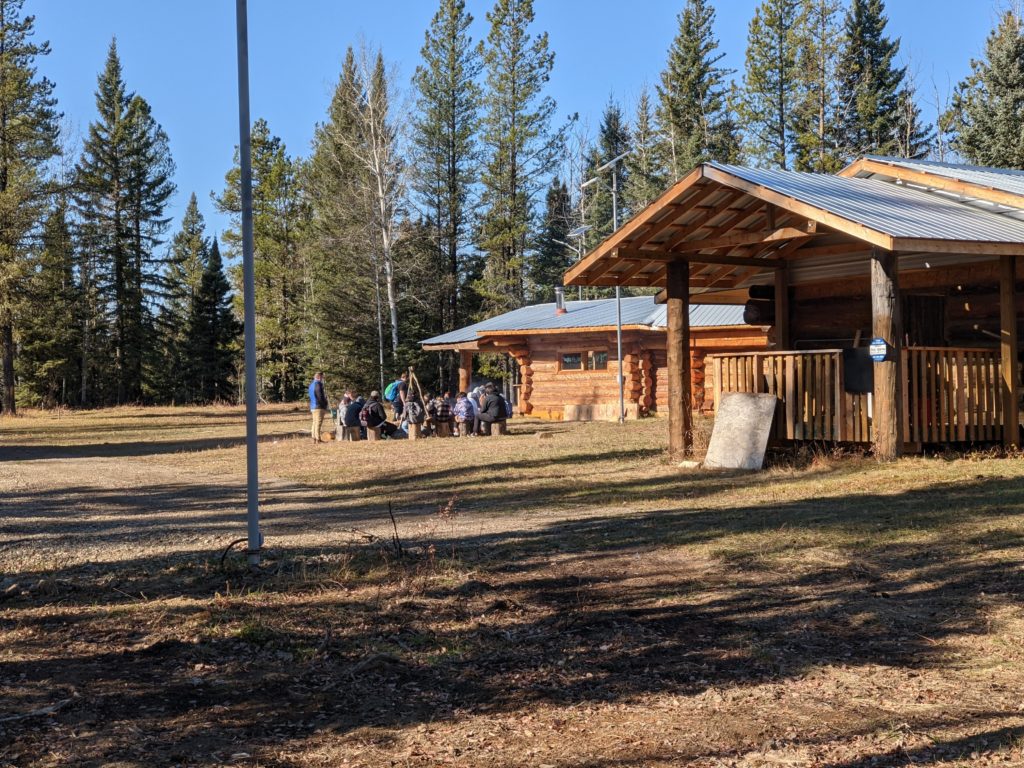 VE Panel
A really tidy feature of the installation is its use of safety enclosures – known as a VE Panels.
VE Panels are available in North America to provide a ventilated pre-wired DIN rail enclosure which securely houses all circuit breakers and exposed wiring terminals. The VE Panel Enclosure and components are UL/CSA certified and designated for indoor use. The unit is designed for 3kVA and 5kVA MultiPlus and Quattro Inverter/Chargers, and helps installers in America and Canada to complete safe and tidy installations.
The prewired, DIN rail enclosure attaches to the Inverter/Charger and includes an AC bypass switch; DC disconnect breakers; AC DC breakers for over current protection; Bus bars; and a standard 500A shunt – which can be upgraded to the Victron SmartShunt 500A. Knockout panels in the casing allow cables access to suit the installation. More information about using the VE Panel can be found in the product manual.

CBI Solar
CBI Solar is a crucial member of Watts Projects Inc – a family owned company established in 1996 and based in Red Deer, Alberta.
In 2019 CBI Solar completed Canada's largest (1.55MW) roof-top grid-tie project at Genesis Place – a municipal recreational facility in Airdrie, Alberta; and have since expanded their Utility-scale; Commercial; Off-grid and Mobile solar business across Western Canada.
CBI Solar and Watts Projects Inc. work with First Nation communities across Western Canada.
Let's take a look inside one of the Sunchild First Nation community buildings courtesy of Luke Pasishnik: