Matching solar modules to MPPT charge controllers
Life used to be so simple; in a 12V battery system you took a '12V' solar module, watched carefully that the maximum PV current would not exceed the charge controller maximum current and the system would work.
Unfortunately due to the fact, that with PWM controllers the PV module is not feeding the battery from its maximum power point (MPP), the system loses a lot of energy. In the following diagram you can see, the area of the MPP in blue  (Vmpp * Impp) is up to 30% larger than the PWM area (Vbatt * ~Isc) within the IV curve.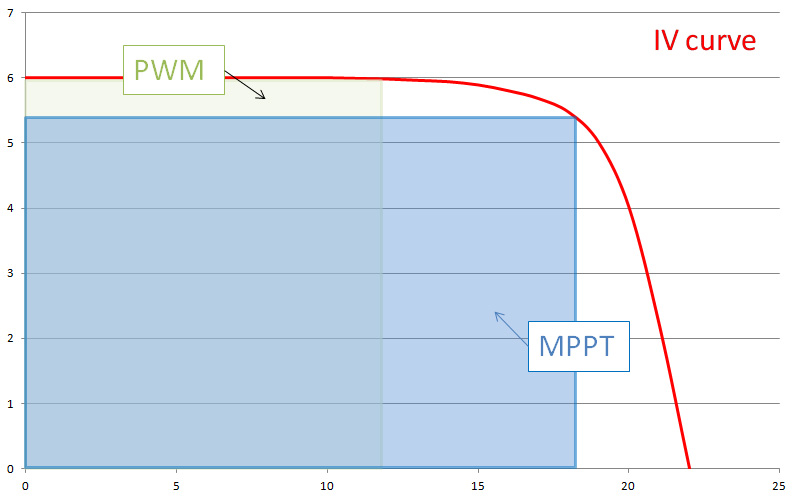 So, with the advent of the newer Victron Energy Blue Solar MPPTs, things changed for the better when compared to PWM solar charge controllers.Continue reading