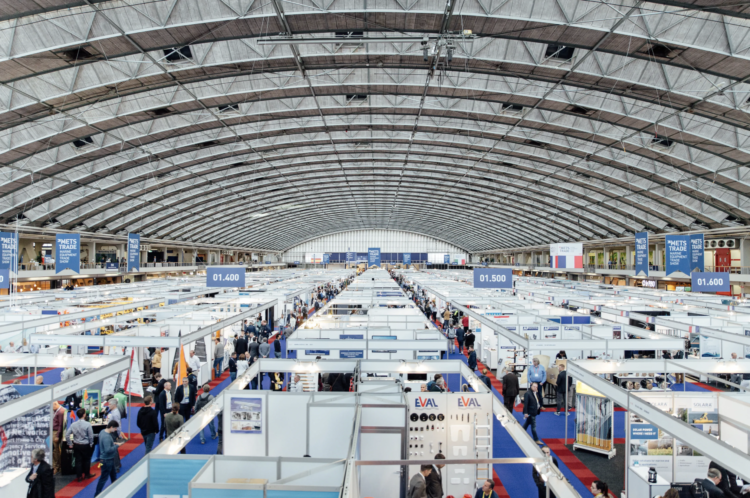 Best known for our robust Inverters, Chargers and Controllers capable of providing power anywhere for Industry, and Leisure; at METSTRADE 2022 we will be demonstrating the latest products designed for Yachts and Commercial Shipping.
Continuous Software Development allows our power systems to be tailored to the exact needs of owners. And our communication platforms allows them to be monitored and controlled from nearby – on our touch screen, or your phone – or from anywhere in the world using Victron Remote Management (VRM).
METSTRADE 2022 takes place in Amsterdam on the 15th, 16th and 17th of November.
Come and say Hello on our Stand number 01.541.
Live Display
This year we have a live Lithium Battery based installation demonstrating the compatibility between our Cerbo GX communication device and the WakeSpeed™ alternator regulator. The installation also features our Lynx Smart BMS which controls Lithium Battery banks, and will include the associated plug-in product the Lynx Distributor – busbars and monitored fuses offering a professional distribution cabling hub.
You will also be able to see how our software integration with leading Multi-Function Displays (MFD) systems (Furuno, Garmin, Lawrence B&G Simrad, Raymarine) allows all power system data to be reported directly on the bridge.
Phoenix Smart IP43 Battery Charger – it works in all ports of arrival.
Also on display is our Phoenix Smart IP43 battery charger. Built with the marine market in mind it features an extended AC input range of between 85 and 250VAC – wherever your port of arrival, it will work. There are 12v and 24v models with a maximum charge current of 50A and 25A respectively. It features a six-step adaptive charge algorithm, and can also charge Lithium ion batteries; and there are models for simultaneously charging two, or three battery banks.
Also on display
There's more…
At the show you will find Marine versions of all our most popular devices, including High Power Battery Chargers; MultiPlus and Quattro Inverter/Chargers; Chargers from Alternator, Battery Protection devices, DC to DC converters …and many more.
METSTRADE is located in the RAI exhibition centre:
RAI Amsterdam
Europaplein
1078 GZ Amsterdam
The Netherlands
Come and say Hello…
We look forward to seeing you there!