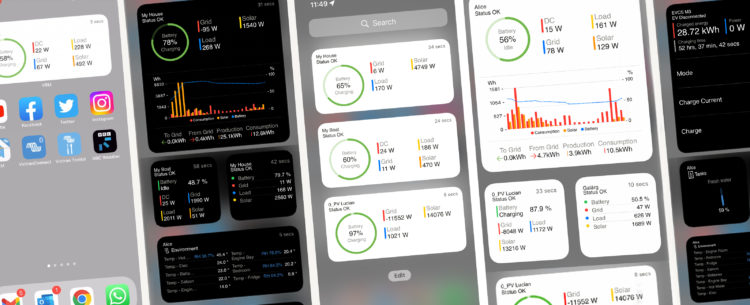 In the second of our three-part blog series introducing exciting features which provide instant access to your power system we're going to tell you about the new Widgets for Victron Remote Management VRM.
No doubt you're familiar with logging onto VRM from where you can manage and browse the extensive information for all the devices in your power installation – wherever you are in the world.
Widgets allow you to see the most important data, instantly, anytime, anywhere. And you don't have to do anything!
Widgets – instant access to your system's headline data.
Widgets present the latest installation data: State of Charge; Load; Solar harvest; and Grid power.
You can also choose a widget to provide Tank-Level, Temperature, and ambient Climate Information related to your system …or to keep track of the charging progress for your Electric Vehicle.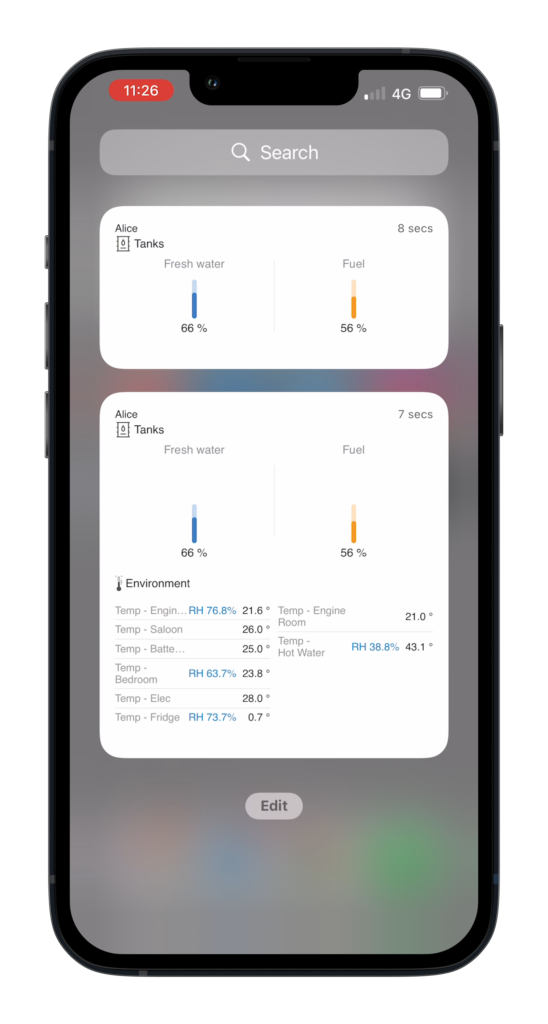 Always on – the widget window can be tethered to the 'Home Page',  'Today View'  or other frequently used location on your phone or computer.
It shows up-to-the-minute headline data whenever you navigate to it. There's no logging-in. It's an on-screen dashboard allowing you to glance at your system status whenever you choose.
For more detailed information at any time, tapping on the widget will take you straight to the VRM web portal.
To install VRM app Widgets follow the instructions in the VRM App Widget manual.
Widget App Video
Watch our video to learn more about choosing widget features and display options for Apple and Android devices  here:
Install the VRM App Widget on your mobile device today – checking headline system data just became as quick as checking the time!
Monday's blog – Stored Trends
On Monday we'll tell you about the our new stored trends – a feature allowing you to make before/after event comparisons over time.