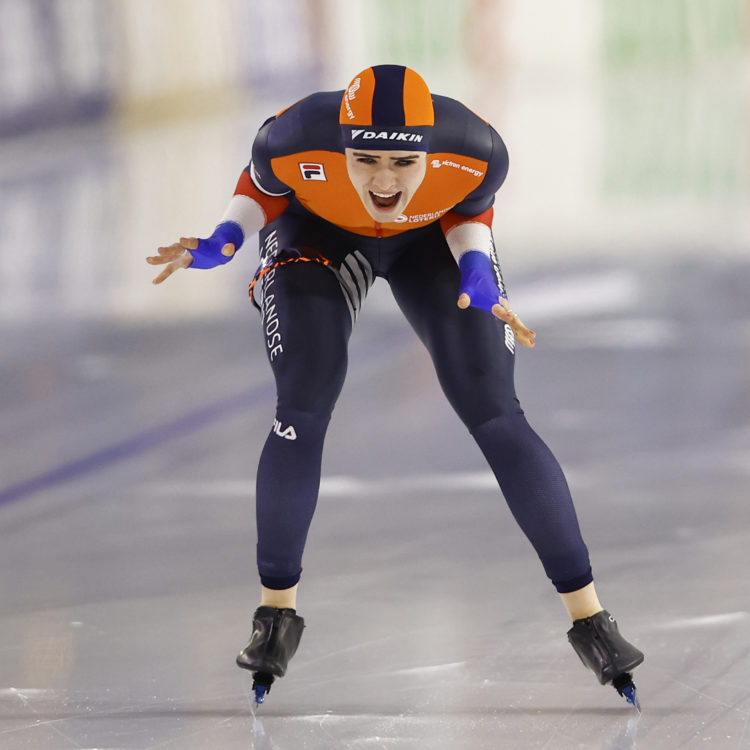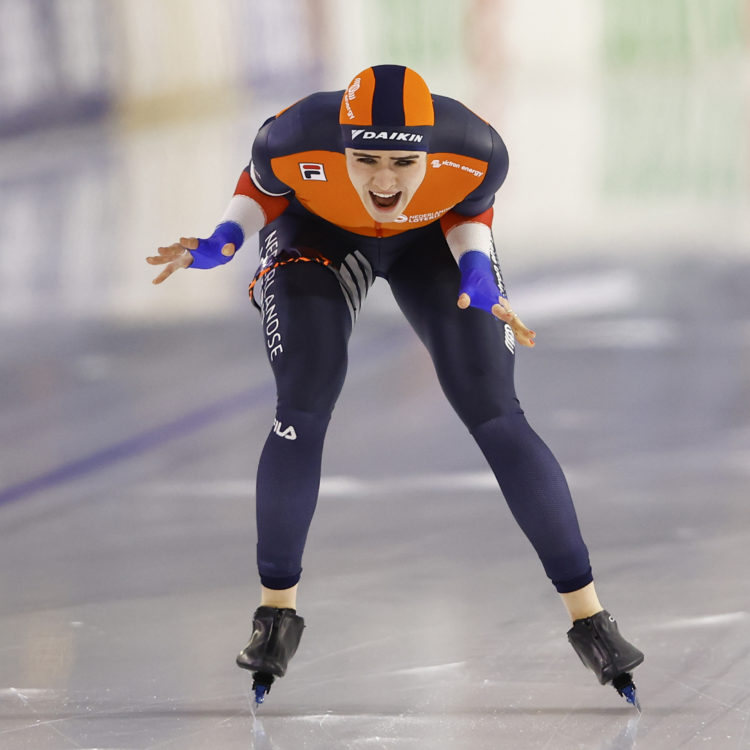 Every now and then a new rising star appears in the skating world. Last weekend was such a moment. Isabel Grevelt, the 20-year-old talent from the Development Team of Gewest Fryslân surprisingly won a Bronze medal in the 1000 meter event during the second World Cup which took place at the Thialf ice skating rink in Heerenveen, Netherlands.
During the World Cup series all of the top international competitors compete, searching for success. Isabel had recently qualified for the World Cup circuit by finishing 5th during national qualifying competitions. That was already a great achievement for this young talent who powered ahead of several skaters from the Dutch top commercial teams. That she already shines on the international podium in her second World Cup is exceptional.
This season is really progressing for me with unprecedented strides. Since I joined the team I have been taking big steps forward. And that it already leads to a podium place in my second race among the world's best is absolutely crazy; says Gewest Fryslân's newest talent. I feel I'm in the right place with this team. It feels like family and that helps a lot in my development. Together with coach Ingo Bos we made a nice plan and I am very supported in it by my other teammates."
Isabel and teammate Sanne in 't Hof will fly to Calgary, Canada in two weeks for the next two World Cup events.
It's a dream to be able to skate on the fastest track in the world. That I now get the chance to do that is great. Especially now that I can travel there together with my coach and my teammate as part of the national team makes it even more beautiful; said a beaming Grevelt.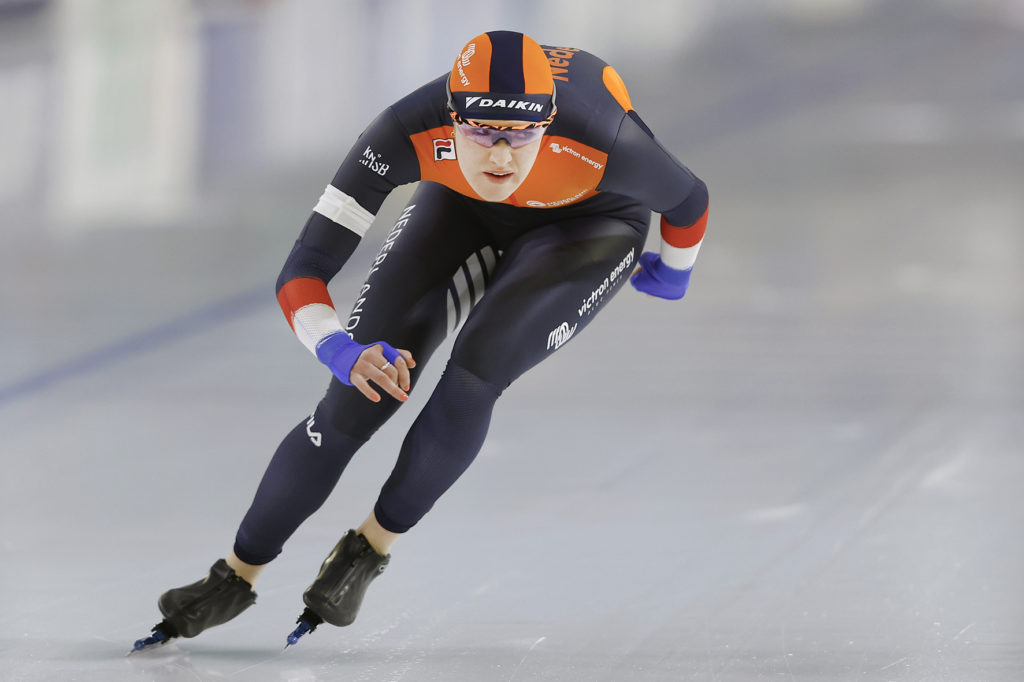 Victron Energy are proud to sponsor the Gewest Fryslân Dutch Skating team. We admire their continuous search for new talent, and their coaching which achieves world beating results.
Photo credits: Martin de Jong