With the DC-powered home or business in mind, this week sees the launch of the SHS 200 MPPT.
It's a Pay-As-You-Go (PAYGo) enabled solar charger which provides power to DC appliances: Fridge; Television; Radio; Hair Clippers; and Mobile phone-charging for example.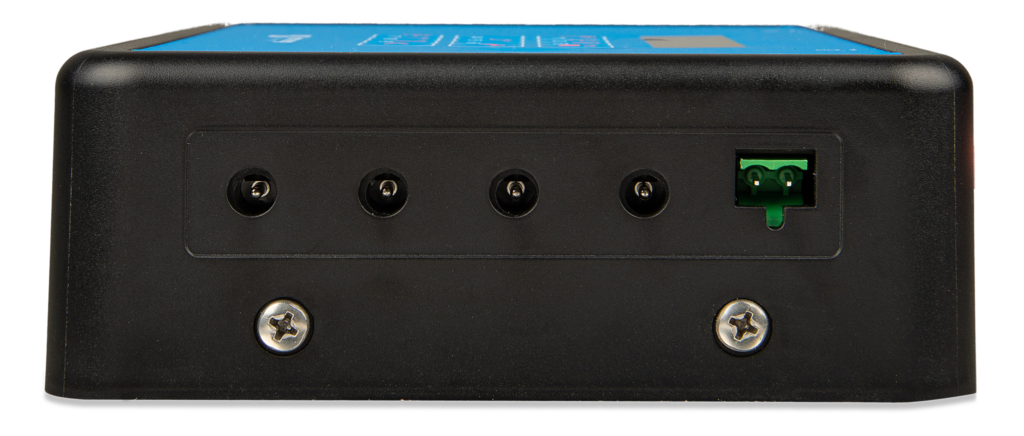 This is how it works: When a customer prepays for electricity use – which he/she can do by mobile money transfer – they receive a code by text message (SMS) which is typed into the keypad of the SHS 200 MPPT. The device is then unlocked for a period of time – a few days…or a month – making power available to the customer.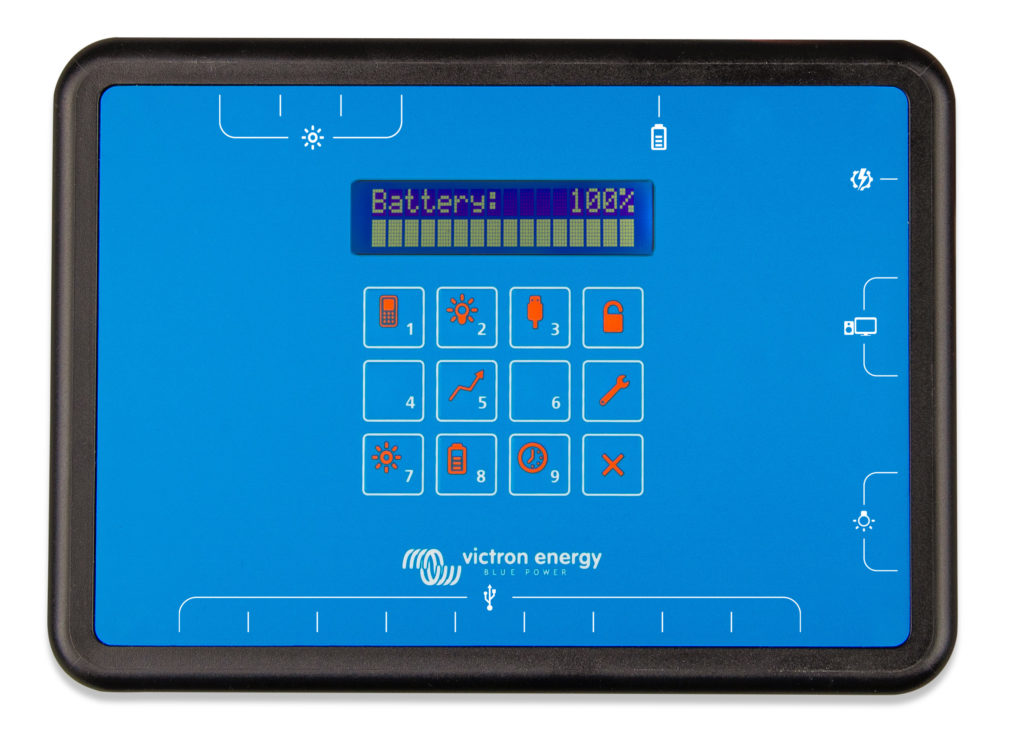 Electricity provision has been shown to have a huge impact on the lives of families living far from the grid. For the domestic user a system of this size will typically provide sufficient daily power to run all the DC appliances normally found in an off-grid home. For the entrepreneur, reliable electricity is often the resource needed to start a business – using light-industrial power tools, or to refrigerate goods for sale, perhaps – which will have a life-changing impact on the whole community.
PAYGo
For service providers, the pay-as-you-go model extends the market to customers who – lacking sufficient capital to buy the equipment upfront – are, however, able to afford to buy it over time …whilst enjoying the benefits of electricity from the outset.
The SHS 200 MPPT uses OpenPAYGO Token technology – an agnostic PAYGo algorithm which allows distributors to work with their preferred PAYGo platforms (PaygOps, Paygee, Angaza, for example) – or even their own proprietary platform.
Power harvest, storage, provision
The SHS 200 MPPT can be combined with Solar Panels of up to 200Wp, and a 12V battery (lead or lithium) of up to 160Ah. It has 15 load output ports:
10 USB (≅5V) power outlets. (Port max 1.5A / Overall max 10A)
…and five ports offering 10.5VDC to 15VDC with overcurrent protection and resettable fuse, as follows:
2 x 12VDC outlet port up to 3A  (Barrel Connector 5.5mm x 2.1mm)
2 x 12VDC outlet port up to 5A  (Barrel Connector 5.5mm x 2.1mm)

1 x  12VDC outlet port up to 10A  (5.08mm pin space pluggable screw terminal)
Installations are designed to be modular – beginning small they can be extended to meet customer's future requirements.
A larger model offering up to 800W will be available in the coming months.
SHS 200 MPPT uses the very latest technology to maximise power harvest and storage – including battery temperature sensing; built in protection against reverse polarity; battery over- and under-voltage protection; and over-current protection at the power outlets. Battery terminals can be provided with anti-tamper caps to avoid the supply of un-metered power.
The LCD screen provides system interface displaying information such as battery state-of-charge and power usage. For the service provider the screen offers engineering diagnostics. Three languages can be selected: English, French and Swahili.
You can view the SHS 200 MPPT at Global Off-Grid Solar Forum & Expo 2020 which takes place on February 18th – 20th, in Nairobi, Kenya.