AAP Animal Advocacy and Protection has been rescuing exotic animals from illegal trafficking, abuse, laboratory testing and travelling shows for over forty years.
More recently their facility in the Alicante region of Spain – Primadomus – offers a permanent home to exotic animals which cannot be returned to the wild, or rehoused elsewhere. The centre offers a better life to primates and big cats which have been held captive for years often in appalling conditions …causing misery, poor health, and all too frequently death.
The first primates were accepted at Primadomus in 2009. The first Big Cats arrived in 2015, and a year later all 24 cat enclosures were ready for occupation.
The facility has its own offices, quarantine and veterinary surgery – which together with specialist installations for animal feeding necessitate the operation of power-hungry climate-control and refrigeration-plants in an area which is remote from the electricity grid.
Fortunately, basking in Spanish sunshine most days, the choice of solar energy was a natural choice
They discussed their energy requirements with local installers Tecnovasol Energy – who specialise in green energy systems.  With their own engineering department they design and build Solar and Geothermal energy accumulation installations to both corporate and private users.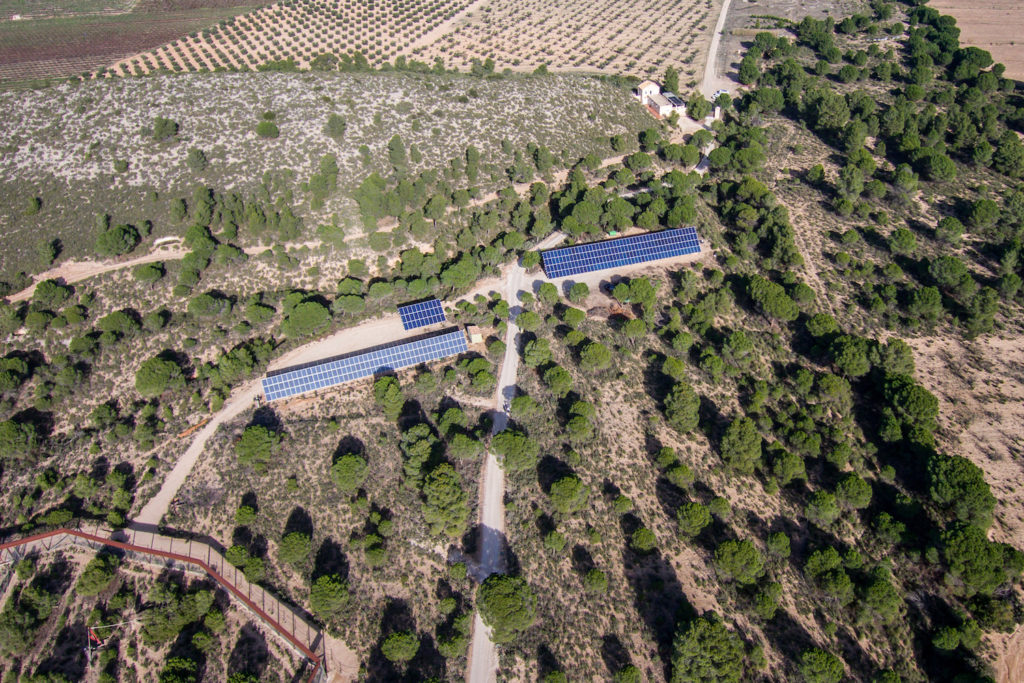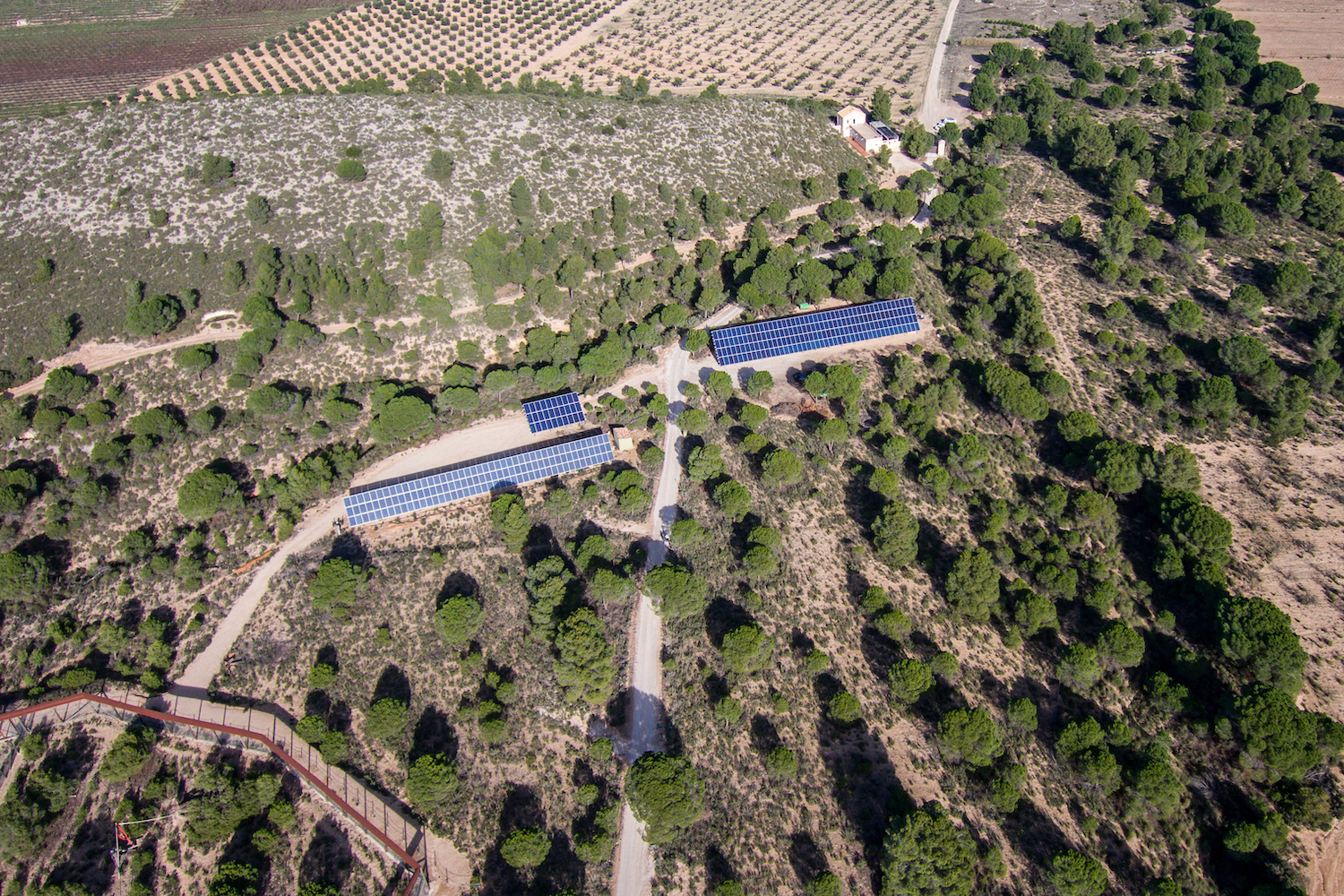 The installation at AAP Primadomus uses Lithium storage and has a generator back up:
99kWp photovoltaic panels
60kVA of power is provided by 6 Victron Quattro Inverters
There are 12 Victron MPPT 250/100  for solar power-harvest and which offer a DC Coupling load power of 59.30 kW
6 SMA SB5.0 inverters of 5 kW – together with a 10kW SMA STP10.0 inverter offers 40kW of AC Coupling load
19 BYD Model B-Box Pro 13.8 cabinets provide a LiFePO battery capacity of 262.2 kWh
The installation can be remotely monitored via the Victron Remote Monitoring portal which provides in-depth analysis of system use, and performance.
Tecnovasol – who have 14 years of experience of off-grid and green energy solutions – are also based in the Alicante region Spain, and are well placed to offer on-going engineering diagnostics and monitoring for this critical installation.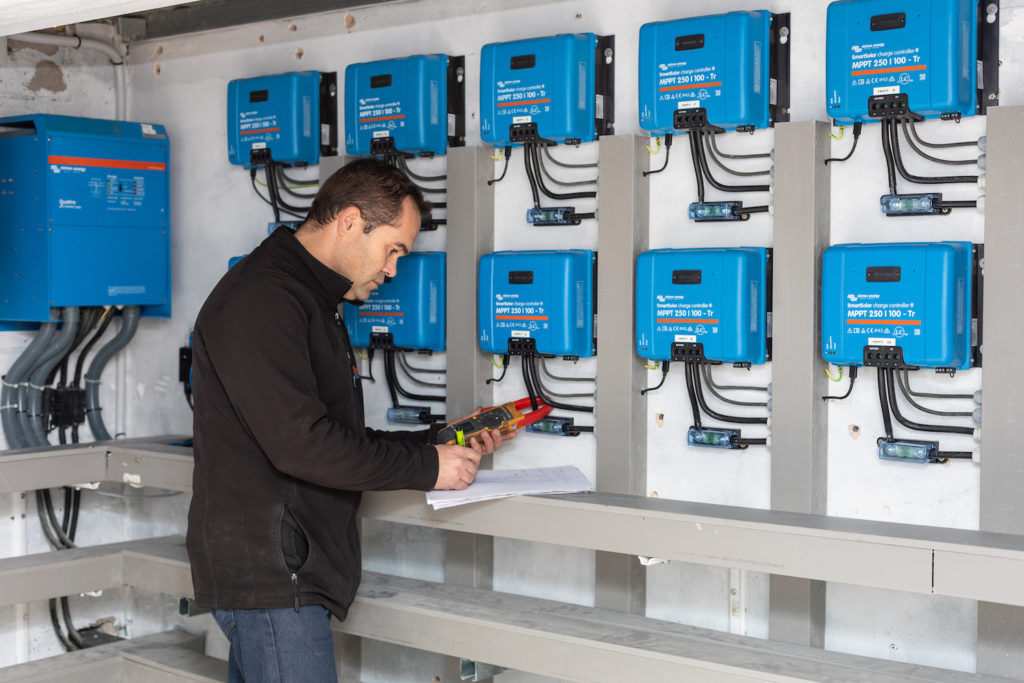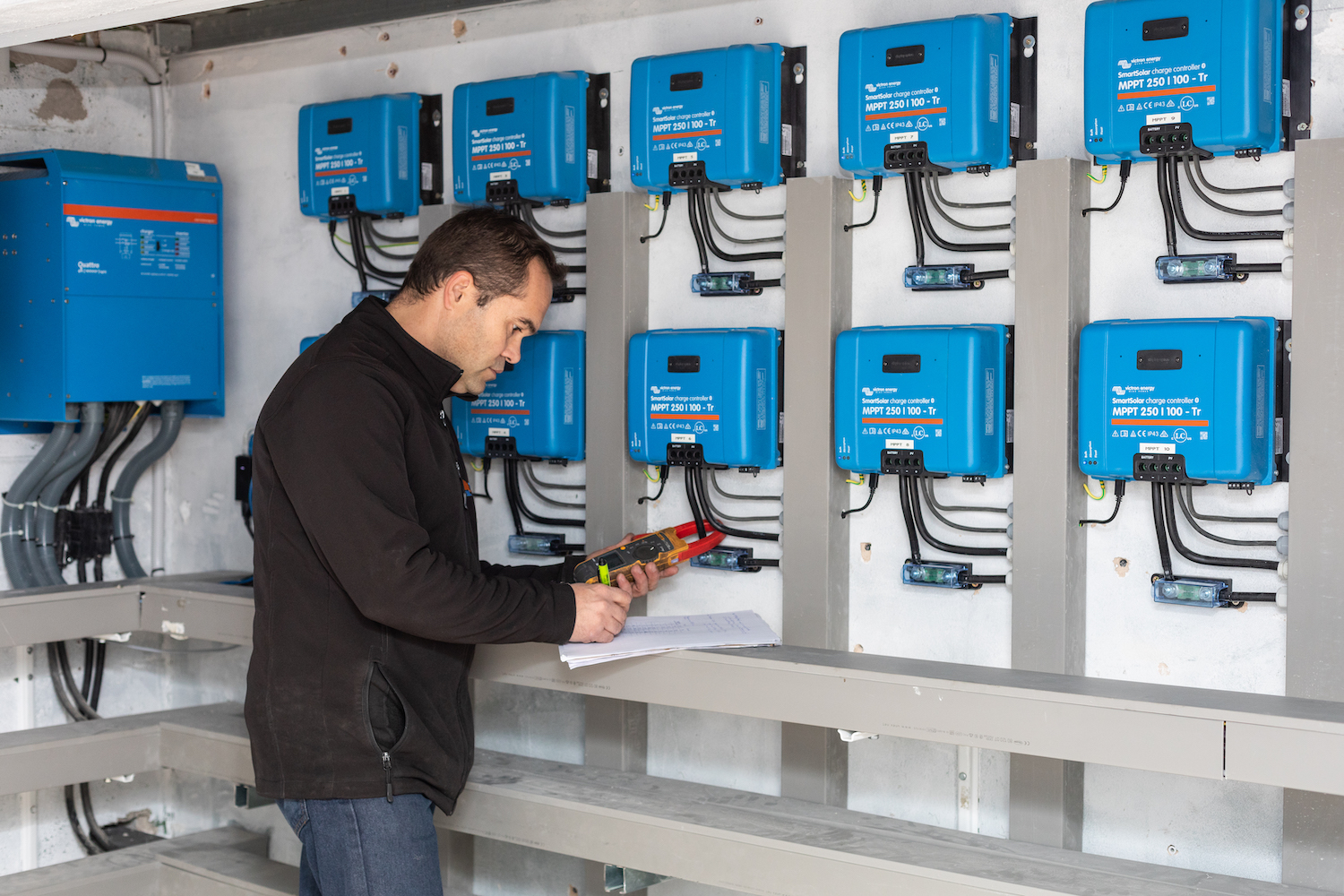 The AAP Foundation recognises that rescue, rehabilitation, and finding animals a permanent safe home is not a solution. For that reason it also works hard to bring animal abuse and trafficking to public attention, and lobby Government for change. Although the importation of big cats and primates has been illegal in most countries for a long time, the law is not always upheld.
The AAP Foundation was established in the Netherlands in 1972 by Okko and Riga Reussien. It relies on public donations and volunteers for its two centres in Almere, Netherlands; and Alicante, Spain. There is a donation page on their website.