An international team of students from TU Delft – a Dutch university – has gained second place in a European competition to design and build sustainable housing.
The competition Solar Decathlon began in 2000 as the brainchild of a scientist working for the U.S. Department of Energy – such was the success of his idea to get student Architects and Engineers working together to imagine the housing of the future that the competition spawned regional events all over the world – Solar Decathlon Europe is now a fixture, running every two years.
Decathlon
As the 'Decathlon' name suggests, competition entries have to propose viable, buildable housing solutions in ten areas of interest:
Architecture,
Engineering and Construction,
Energy Efficiency,
Communication and Social Awareness,
Neighbourhood Integration and Impact,
Innovation and Viability,
Circularity and Sustainability,
Comfort Conditions,
House Functioning, and
Energy Balance.
The rules of the competition are simple: design and build a smart home powered by solar energy and construct it within 14 days. Fourteen days! Achieving that result requires a lot of planning – the teams normally take two years to prepare their entry.  The whole project becomes a proposal for future living where design and construction methods can help accelerate the built environment toward a more sustainable model.
TU Delft – MOR
The Dutch team – who called themselves MOR (Modular Office Renovation – for reasons which will become apparent) started with around 10 people, but grew during the following two years to a team of 52 students from 20 countries, studying 8 disciplines. The 2019 competition focused on the re-purposing of existing buildings. In response to the challenge the MOR team decided they would transform Marconi Towers, in Rotterdam – which had been built around the 1970s, and was typical of commercial building styles in the Netherlands in that era – into a sustainable home.
Team member Lawrence Liu – an Electrical Engineering student – says:
I think the biggest motivation that everyone on this team shares is the fact that the goal of this competition is to create a more sustainable future …all types of innovative ideas could be applied and I think each of us are motivated to contribute to the overarching goal in our own way and means.
Lawrence's job on the team was initially to design and build a working solar system which complemented the team's building concept. It was a small project (5 kWp of panels + 6 kWh battery system powering a typical residential installation). He was particularly driven because solar technology is his major area of interest at TU Delft and he welcomed the opportunity to gain some practical experience.
Victron seems ideal…
He noticed fellow students elsewhere in the university using a 48V Victron Energy System together with a separate 350VDC system to test different charging voltage levels for e-bikes …and elsewhere a lighting project was also using Victron equipment …after investigation Lawrence was very interested in the Victron capability of integrating DC circuits at different voltage levels through a single DC distribution system. He contacted Victron's Johannes Boonstra to discuss Solar Decathlon Europe in the hope of gaining ideas.
Lawrence explained: We have three different types of PV arrays and had planned for two different DC circuits (ISB-C and LED Lighting). Victron's modular MPPT chargers and Lynx Ion BMS allowed us to integrate all the different generators and loads into a single DC bus, connected to a single inverter. This was something special that other brands that I encountered could not have done without more inverters and converters. In the end, Victron helped us install a functional DC distribution system that is expandable and perhaps a bit over-engineered for a traditional residential home.
The system comprised: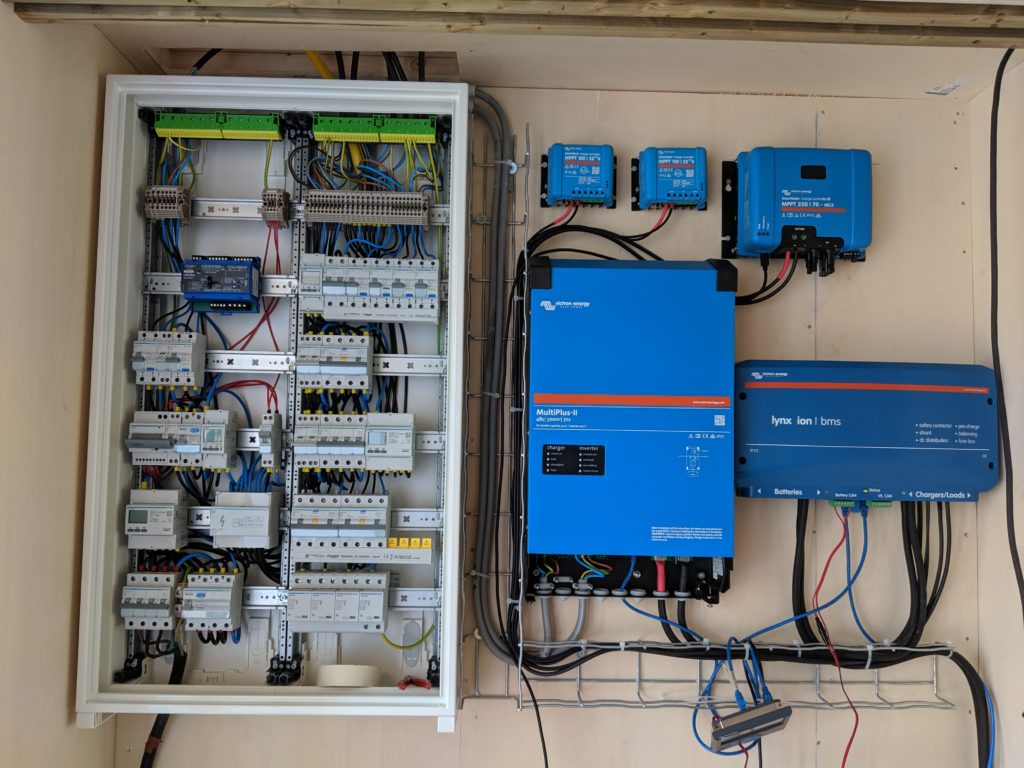 We are super grateful for all the support Johannes has provided us, even during emergency situations such two weeks ago when the inverter started behaving erratically in Hungary, he took the time to trouble shoot it successfully from the Netherlands using the system's remote management facility.
There were very few engineers on the other teams, so in terms of technical execution of the project, our team has been very successful. Our design concept of modularity and flexibility extends even to our engineered systems. On HVAC installations we showcase several passive and active systems working together, optimized by our building automation system from PRIVA. Compared to other teams, we demonstrated many more systems working in harmony, but also each individual system has an integral role within our prototype and overall concept of our proposal. I think the results speak for themselves as out of the 10 sub-contests, we gained a top-three place in 8 of them. In the end, we achieved 2nd place overall and this success can be attributed to the inter-disciplinary team that we have.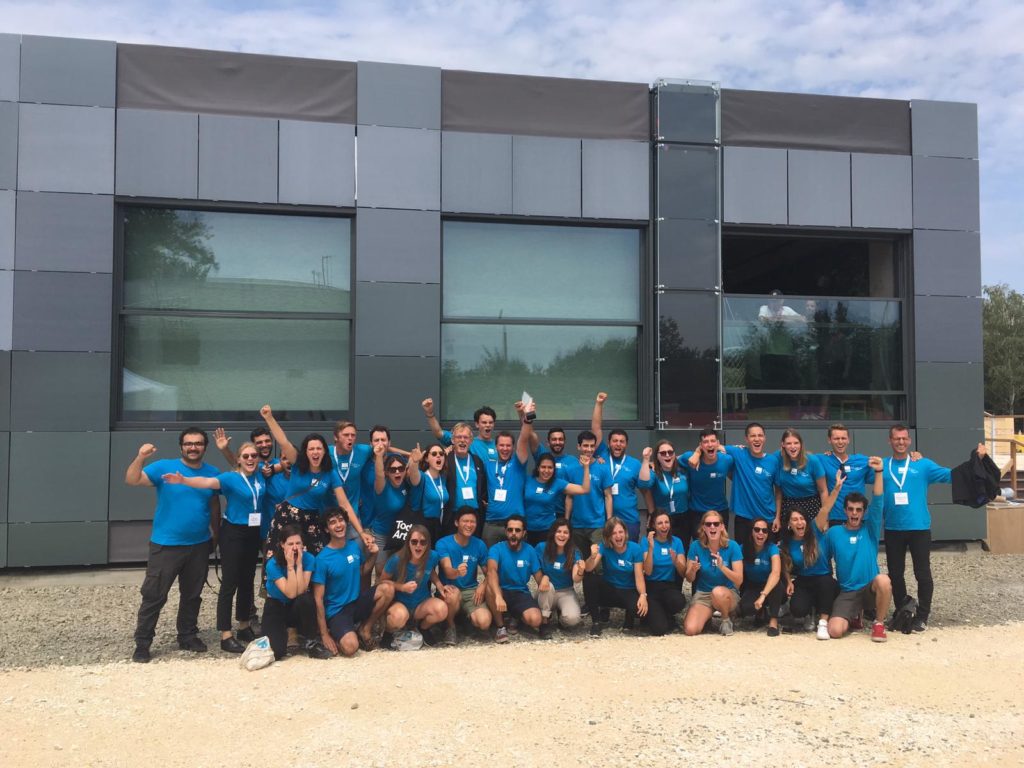 In October, the prototype – currently in Hungary – will be brought back to the Netherlands and assembled for all to see at The Green Village.
Justin Tyers