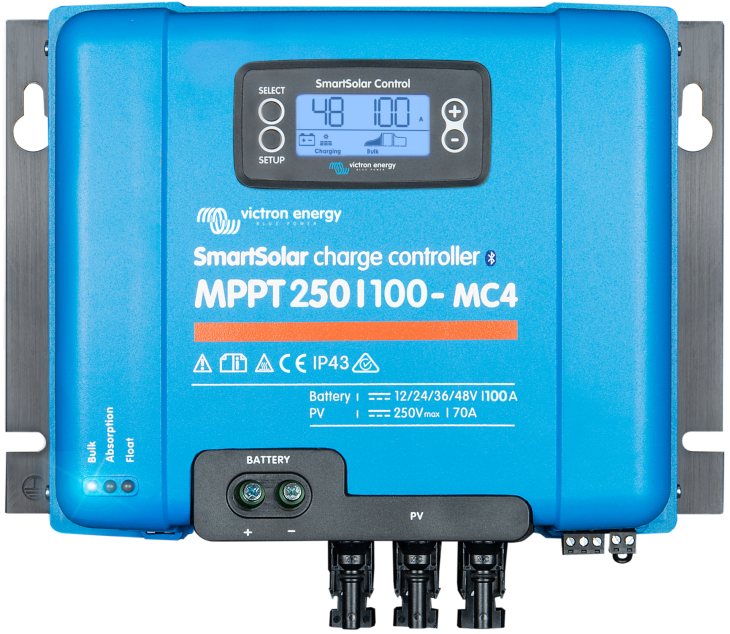 The SmartSolar MPPT 250/100 is the most powerful MPPT solar charge controller in the Victron Energy MPPT range – ideal for larger installations.
Why not take a look at this high end product in our latest video from the Victron Energy instructional video series.
SmartSolar MPPT 250/100
Bluetooth Smart built-in
Ultra-fast Maximum Power Point Tracking (MPPT)
Advanced Maximum Power Point Detection in case of partial shading conditions
Outstanding conversion efficiency
Automatic battery voltage recognition
Flexible charge algorithm
Extensive electronic protection
Internal temperature sensor
VE.Direct for wired data to a Color Control GX or Venus GX
Remote on-off
Programmable relay
Optional: pluggable LCD display
Thanks to Marianka Pranger for organising this video and in arranging the cameo appearance of Victron MD Matthijs Vader!
If you have any particular instructional videos that you'd like to see made, please leave a comment in Disqus below or email Marianka directly at: mpranger@victronenergy.com
Additional videos in the instructional video series can be found at:
https://www.victronenergy.com/blog/category/instructional-videos/
John Rushworth
Links