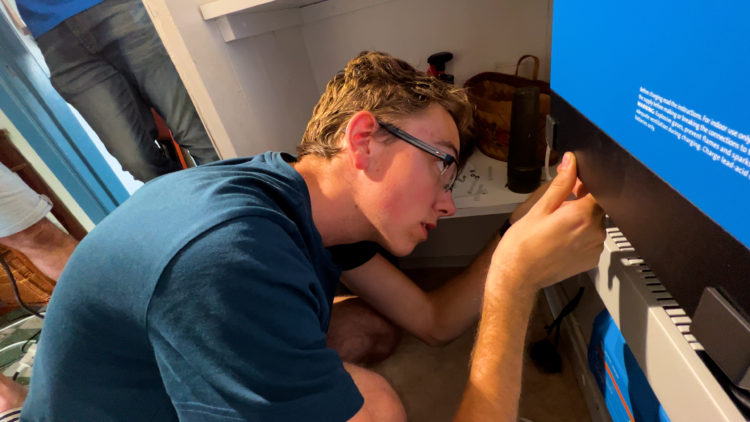 Swedish national, Alvin, who has just turned eighteen loves joining in discussions and offering advice to Facebook special-interest group members as they build their battery based Victron Energy systems.
Alvin describes himself as a Victron nerd.
He says he inherited his interest in electronics from his father and grandfather before him – but has taken his hobby to a new level.
His parents have a summer house – picturesquely situated on an island, on a lake. The house is, of course, off grid for everything. The only way to reach it is by boat unless it's a very cold winter – in which case you can walk to it!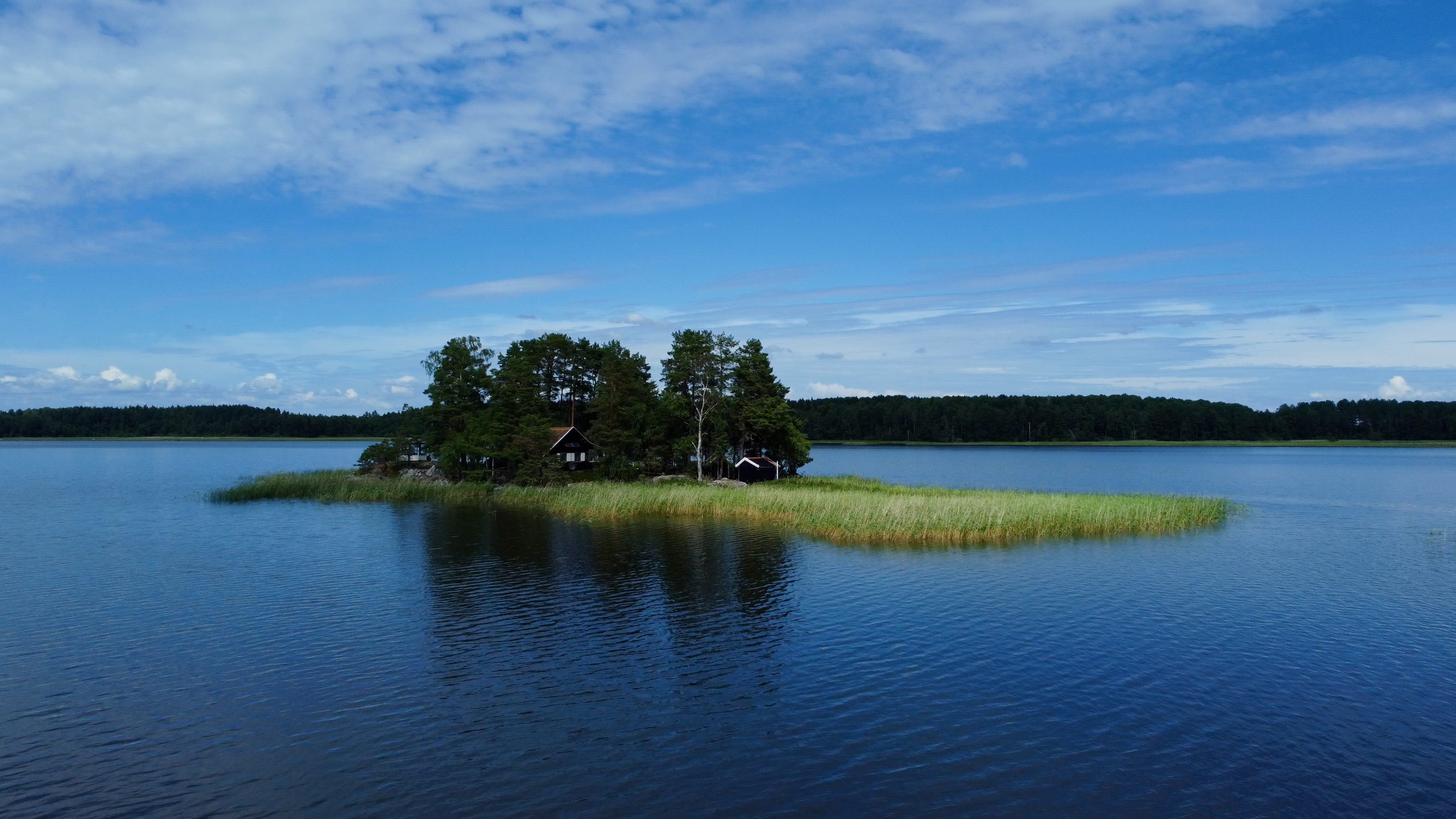 The cosy 50m2 house has a wood-burning range and until recently was lit by candles – but a couple of years ago Alvin found a discarded MultiPlus inverter/charger, got it working, and installed it …along with some solar panels, solar charger, and some lead acid batteries. But his dream was to upgrade to a 48 volt system to power the water pump, and the refrigerator – both of which placed big demands on his ageing lead acid batteries.
Victron's Scandinavian sales manager Henrik Nilsson greatly appreciated the quality of the advice Alvin was offering – as a hobby – and when he learned of Alvin's dream to upgrade his remote island system saw an opportunity to express our gratitude for all Alvin's work – tirelessly helping people get the best results when setting up their own Victron Energy system via the Scandinavian Victron Group and the Swedish Off-Grid Group on Facebook.
Henrik wanted to reward Alvin, and when he learned it would soon be his 18th birthday – decided to spring a big surprise.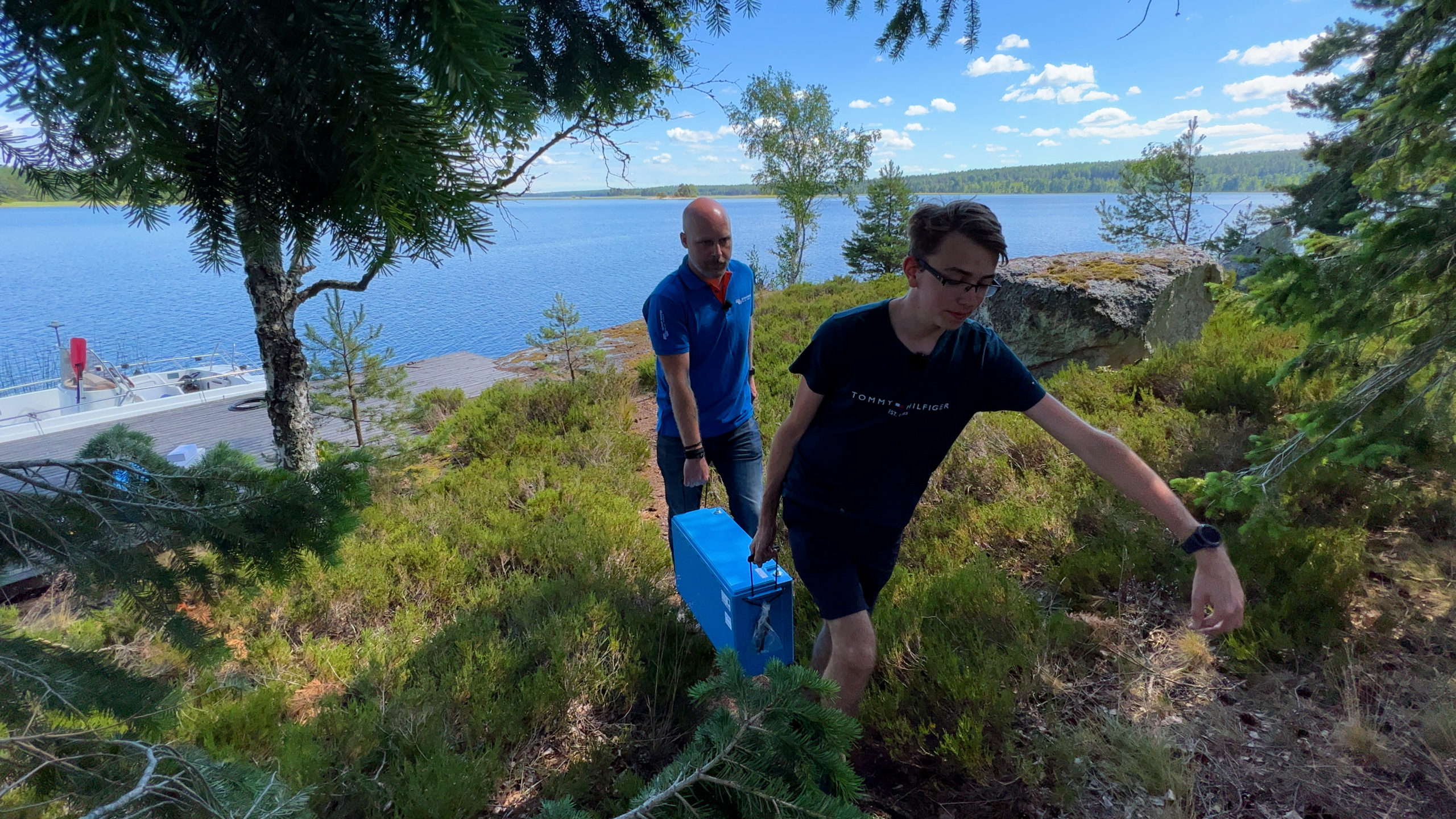 Now that the system has been in use for a little while we asked Alvin what has changed in his family's off grid cabin. He says:
The biggest difference is that I can now push heavy loads significantly longer with the new upgrade. Before the upgrade to 10kWh LiFePO4 battery I used a 5 kWh (2.5kWh usable) lead-acid battery bank. The batteries discharged quickly. 
But also the upgrade from Multiplus 3kVA to 5kVA allowed me to use several heavy loads at the same time. Before we had to plan and use one heavy load at a time.
The LiFePO4 batteries also charge significantly faster than lead batteries, avoiding the long absorption time. It is now enough for the sun to shine for a few hours and the batteries are full again!
I have 7 panels installed with a total output of 2.52kWp: 1380Wp on a SmartSolar 150/35 MPPT and 1140Wp on a 150/70 MPPT.
In addition to our water pump and refrigerator we also operate household appliances, such as coffee makers and electric whisk. And we now have an induction cooktop – with the lithium upgrade it became possible!
Outside we also operate an electric log-splitter, and other tools like electric drills and heatguns.
Our video maker, Jono, went on location to the beautiful Swedish landscape to film Alvin's Birthday Surprise. Watch the story unfold on our YouTube Channel.