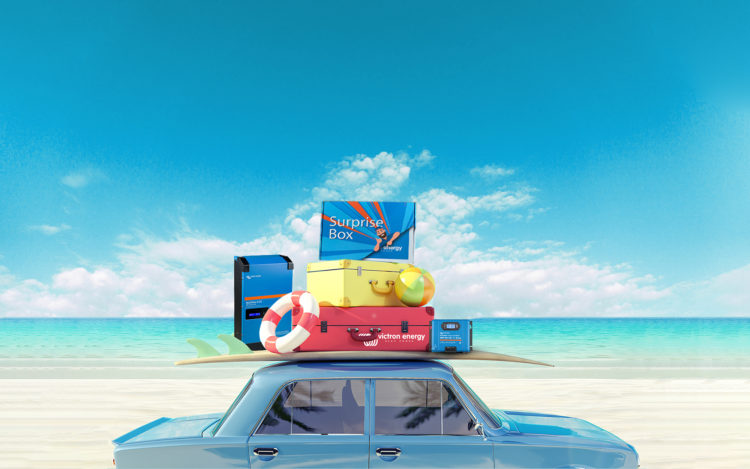 Techie Quiz!
Why not take part in our summer Victron Energy Techie Quiz – and win a really great prize!
The competition is open to anyone, but has been designed with Victron Energy system installers in mind.
Test your knowledge!
Once a day for five days we'll ask you to spot an installation fault, or answer a technical question relating to Victron Energy installations.
Most answers are multiple-choice …so it won't take the sharp-eyed competitor long to answer correctly!
A prize each day for five days!
Everyday we will be awarding a prize to the competitor with the most accurate answer. If there is more than one correct answer we will award the prize to the competitor who answered fastest. The clock starts when you open the question.
What's the prize?
Remember how annoying it is when you're missing a communication cable and can't complete the job? Not any more! The prize is an installers pack of comms cables – comprising:
VE.Can to NMEA 2000 Micro c male cable
VE.Bus dongle
Mk3 to USB
VE.Direct to USB
VE.Bus Bluetooth dongle
VE.Direct Bluetooth dongle
VE.Can converter
Plus a Blue Smart IP65 Battery Charger
Keep them in your van and you'll never have to down-tools on an installation again. Job done, this trip!!
The Blue Smart IP65 seven-step battery charger has Bluetooth on board – so you can use your phone to monitor the battery charging progress, or to consult the devices' charging history.
Choose between a 120V or 230V model for 6V / 12V / or 24V DC charging.
Beginning Monday 15th …for five days
Don't miss out! The competition begins on Monday 15th August and runs for five days – with a chance of winning everyday.
A new question will be published each day on the Victron Professional portal. Look for the Summer Competition tab at the head of the page, and click on 'Show Question'.
Be quick – as that will also start the clock!
If you don't yet have a Victron Professional account you are welcome to register one right now.
Put August 15th in your calendar. Good Luck!