Top level motor sports competitors such as double World Champion Polish Speedway rider Bartek Zmarzlik; and triple World Champion Danish Speedway rider Nicki Pedersen travel in style with a mobile home, and on-the-road workshop, of course!
Their stylish touring homes are Mercedes Sprinters imaginatively converted by Tapsam Designs Jacek Świerz. Electrical design and installation of the tailer-made power system for AC appliances is the work of Victron Installers Sun Track.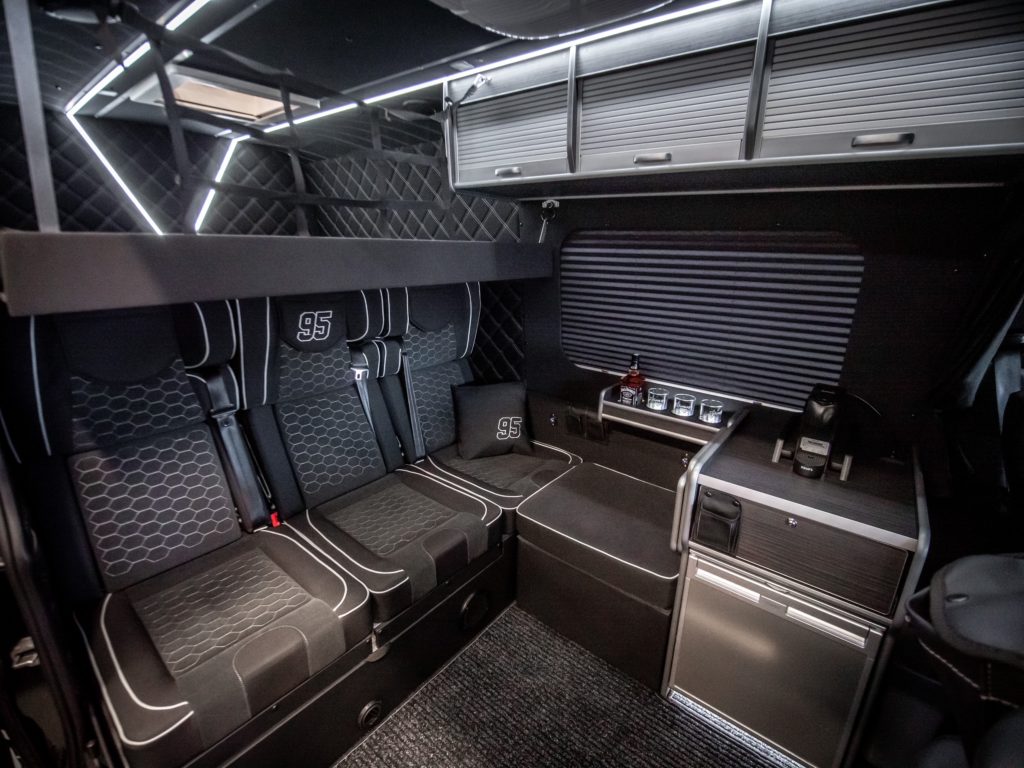 During his more-than-twenty-year career Nicki Pedersen has been a Grand Prix cup winner nearly fifty times.
Twenty-seven year old Bartek Zmarzlik became the youngest Grand Prix cup winner in the history of the sport when he was just seventeen.
Could comfortable accommodation and access to a power-equipped garage have something to do with their top-level success?
Bartek Zmarzlik's  installation includes:
Nicki Pedersen has:
In both cases the Orion Tr Smart ensures that the batteries receive a controlled recharge voltage and current during the adaptive three-stage battery charging process. They are suitable for use with lead acid or lithium batteries, and can be used with smart or standard alternators – both of which will be protected by the device from damage caused by overload.
Tapsam's Jacek Świerz is a professional van converter working throughout Europe since 1996 – even sending a vehicle as far away as New Zealand – making Tapsam one of the most experienced specialist sports van-converters.
Initially converting exclusively for Speedway riders, these days they fit-out for competitors riding quads, motorbikes and cycling. They've learned to shine their flare for design brightest in the cab, living accommodation, and the mobile garage at the rear – resulting in ultra-practical support vehicles and the best on-tour lifestyle.
The living space, for example has road-safe sofas, and fold-out beds capable of providing overnight accommodation for 5 or 6 people. There's TV entertainment, game consuls, air conditioning, and IT chargers with a fridge and coffee maker in the kitchenette.
The garage is equipped with a compressor, pressure washer and power outlets for recharging tools, together with motorbike stands, go-kart crossbars, bicycle holders and – most usefully – a shower cubicle which when not required folds-away into the garage wall.
The accommodation area includes the electronics control panel for easy monitoring of the Energy system.
Tapsam Designs collaborate with Sun Track using Victron Energy devices to achieve rugged and reliable installations. Sun Track's long history began with system design for IT and Security installations, and in 2016 they began to specialise in mobile energy, and solar installations.
The combination of interior design and top-end electrical installation is proving to be a highly desirable combination for motor sport and cycling competitors as they travel between events.
Let's take a video tour of one of their most recent installations: