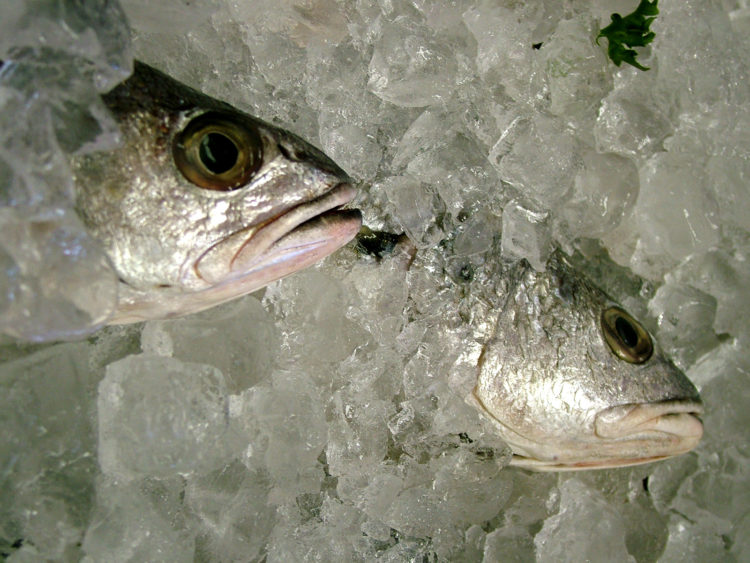 One of the greatest challenges to installing a US$110,000 solar power system at Government-owned Ice Plant on a remote Island, in the Fiji Archipelago, was transport.
During the final stage of the journey all the component parts were waded through water and loaded into an open boat. These logistics were carried out by the system installers –  SolarFiji.
The cargo for this major Fijian off-grid system consisted:
75 JA Solar 330W panels – offering 25kWp
5 MPPT SmartSolar 250/100 Charge Controllers .
48 Narada Tubular Gel Battery of 600Ah each.
3 Quattro 48/8000 Inverter/Chargers configured for 3-Phase.
and a Color Control GX which allows local and remote system management and observation using the free to us app Victron Remote Management (VRM)
The site has been operational for four months selling ice to local fishermen, to allow them to conserve the quality of their catch, which they can then sell for a premium on the mainland. In the past, the plant compressors were run by a diesel generator – fuel for which was expensive; difficult to transport; maintenance costs were high; and – for the low lying Fijian Islands whose Prime Minister Voreqe Bainimarama attended COP 26 in Glasgow – not very green.
The new Plant is silent, with zero emissions and is capable of producing up to 750kg of ice a day from it's solar three-phase off-grid energy installation. The generator – has been left in situ as a back up – used to consume 600 litres of diesel per month, but no fuel has been purchased since the new system was commissioned late last year.
Demand for ice has doubled in the local area since the installation of the new system, bringing advantages to the 1300 local households who are dependent on fishing for their income.
In addition to the wider supply, there is a programme to educate fishermen to make more economical use of ice – in particular by insulating ice storage boxes, fish holds, and catch-containers.
The success of this plant is being closely watched: The ministry of Fisheries operates 24 other ice plants, and is considering providing more of them with solar-harvested energy. Additionally the ministry has a number of requests for further plants which may be granted if the site under consideration is in a convenient and accessible location, in cooler parts of the land, where there is access to clean water supply.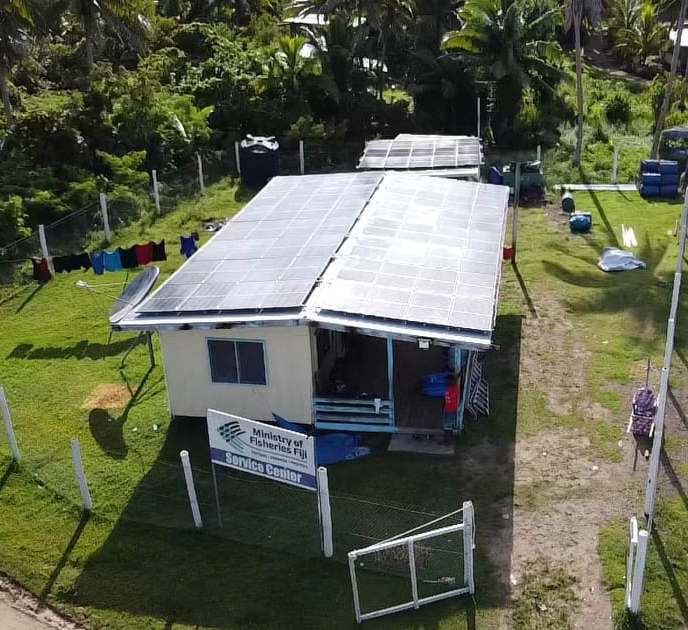 Solar Fiji are pleased with the success of this major installation, and they and their sister company Green Power Co based in Australia, work hard to ensure they offer top quality systems, appropriate to the customers needs, using reliable components, installed by well-trained engineers.
The Headline image 'Fish packed in Ice' is the work of Lotus Head.
You can watch a video of the Rabi Island installation here: