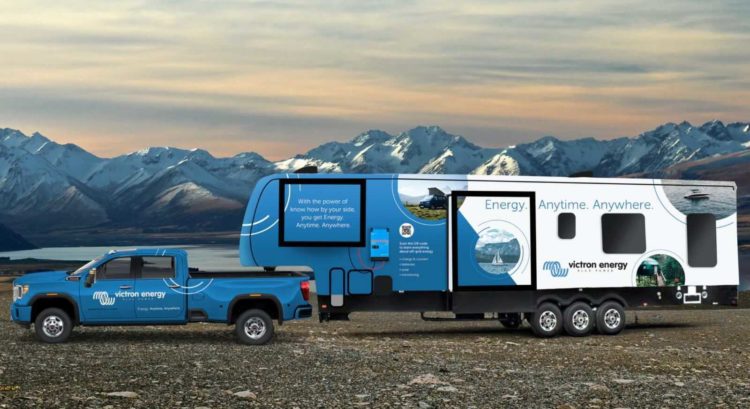 On Friday 25th February – the great North American Training Tour hosted its final guests.
From Florida to British Columbia – between July and February – 14 team members delivered 68 days of training and 34 days of events to 2000 people.
Members of Victron staff, and Victron-product Ambassadors would like to say a huge thank you to everyone who has attended, and to everyone who helped host the marathon event.
Now we know how much we didn't know!
That was a remark we often heard. And team members, too, found the experience invaluable – listening, finding out what users want to see in our products, what information they need …and how they like to get it.
What's next?
We're going bigger …and different!
This year – 2022 – we'll launch a series of 'whole weekend' in-depth hands-on training.
In partnership with our distributors we'll offer System Installers detailed product schooling across our entire range, covering all product applications.
These events will take place across ten North American states – convening on a Friday evening at 17:00 they'll go right through 'til Sunday afternoon at 16:00, delivering a fully immersive weekend of information and fun as, together, we build systems hands on, from scratch. It's a place where professionals can meet peers, gain knowledge, be challenged …and get connected to a network of like-minded individuals so that no future challenge will be too great!
Dates for these events will be posted on our Victron Professional page next month – do look out for it. If you don't have a Victron Professional account yet you're welcome to visit the 'Professional' page, now, and create one.
…And next year, in 2023, we'll be hosting the world's biggest training event in Miami – strap in, more news to follow!
Face to face training available across the globe
At the time of writing we have 25 'in-person' training events in the calendar taking place in countries around the world. Aimed at Energy System installers and Product Distributors you are welcome to attend an event at a venue near you.
New events are being added to our rolling diary all the time – you can browse the list of events we have already planned on the Victron Professional page …click on the 'Events' tab. To access that page you will need a Victron Professional account –  again, if you don't yet have an account, you are very welcome to register one from the login page.
Or access training from the comfort of your home!
You can access training right now – at home or in your office – by choosing from around 100 online learning videos and webinars. The scope of these videos runs from short 'explainers' to in-depth product-integration seminars.

Check out our YouTube channel if you're interested in learning more about how to use our products in your DIY build – or if installing private power is what you do for a living, visit the Victron Professional page and click on the 'Videos' or 'Online Training' tabs to get access to our complete range of video resources – including those in-depth product installation videos.
And finally…
Let's hear some thoughts about the huge North American Trailer Training tour now that all dates have been completed:
Tour Manager Reian Werkman describes the whole experience as a …two-way Knowledge-Sharing platform where we gave our training – and learnt valuable lessons from the trainees. 
Event organiser Saul Charlesworth says that …being part of such a grand scale project has been exciting, challenging, and rewarding – all at the same time! Its success is due to hard work and dedication from Victron staff and ambassadors who have contributed their skills, knowledge, and passion for Victron. The lessons we learned over the course of the 8-month training tour will now be applied to future training events, in North America, and across the globe.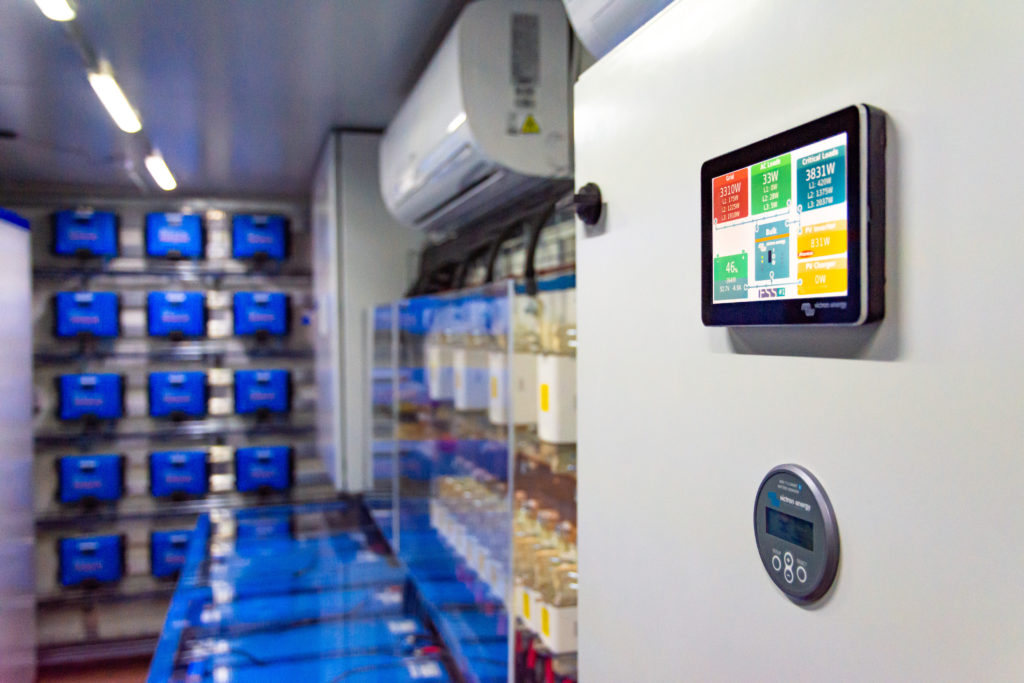 …and here are some thoughts from our visitors
I have an appreciation for Victron as a company that is responsive to customer requests, innovative and focused on quality. – Palm Beach, FL (Feb 22, 2022)
I look forward to working with Victron and learning all about Victron the company and the Victron products. Perhaps even becoming a Victron ambassador someday! – Palm Beach, FL (Feb 22, 2022)
I think Victron is a very well-organized company offering the best products and features to the market. – Palm Beach, FL (Feb 21, 2022)
The number of attendees was high enough to evoke plenty of questions but low enough to avoid making attendees being lost in a crowd. I would recommend anyone that is considering DIY system installation, they should attend one of these training events. If there are other events I would very much like to attend. – Ft Lauderdale, FL (Feb 14, 2022)
Victron makes great products and is trying hard to educate installers on how to avoid time consuming issues during the set up and commissioning process. – Tampa, FL (Feb 9, 2022)
I gained a nice depth of product capabilities, as well as learning how versatile they can be, vs the general overview I knew before – Dallas, TX (Jan 25, 2022)
Being a DIY'er, I came away with more confidence with what I had learned before the training day. Good to get experienced feedback from experts at Victron. – San Diego, CA (Dec 1, 2021)
First there was a great top-level presentation of all the building blocks offered by Victron. Second the trainers showed that there are multiple options for doing a given power installation by using the different building blocks. Finally there was a good discussion of perils and pitfalls bassed on installers and distributors direct experience. – San Diego, CA (Dec 1, 2021)
Being new to Victron it was very helpful to get a real-world overview of all the products and how they work together. Along with learning about the company itself and how it operates. The RV setup with all the systems available for hands on demonstration was very neat. – Victoria, BC (Nov 12, 2021)
I was not aware of Victron at all before the training, but I was blown away by the products.
I learned a lot of little details that will help us with installing Victron products. We have installed hundreds of your BMV, MPPT & Inverters. We love your product. – San Francisco, CA (Nov 3, 2021)
The presenters were great. They were knowledgeable and friendly. – Ashland, OR (Oct 21, 2021)
It was great to meet the Victron team and network. Also, great to talk shop about all of the products. Looking forward to the next one! Thanks! – Price, UT (Aug 31, 2021)
Great to have the ability to ask specific nitty-gritty questions of the trainers, especially with the example systems laid out right there. The Victron system diagrams I have seen are all very complex, and it was great to be able to talk through specific issues with a sample system at hand. – Colorado Springs, CO (Aug 23, 2021)