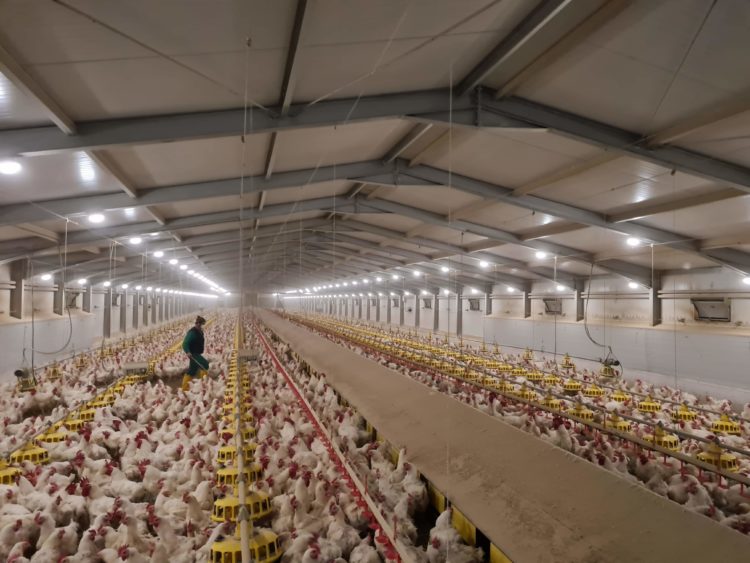 A Spanish Farmer – Casa Nilo SL – has invested 4 million euros establishing the largest privately-owned chicken barn in the Catalonian province of Lleida. Situated in Arbeca, 40,000 breeding birds, and 4,000 roosters are free to roam the floor of a temperature controlled rearing shed, powered by solar energy.
The chickens are raised in a temperature-controlled atmosphere of between 23°C and 24°C in winter, rising to a maximum of 26°C in summer.
The new farm – known as Granja Finet – complements two others owned by Josep Carrera located at Els Alamún and Vila-sana. This latest investment increases his stock holding to over 130,000 birds – but this is his first venture into solar-powered off-grid farming.
System Designer Francisco Blasco and his team at Iser Smart Energy  – who worked in partnership with Bet Solar – faced considerable challenges in calculating the energy needs of the plant – not least because there are so few examples of this kind of installation on this scale.
Señor Blasco says: We were not very clear about the storage needs to be able to have energy at night, and also the differences in consumption throughout the year. Thus, data from other older farms were taken, and then oversized in a prudent manner. Being one of the largest farms of this type in Spain – and in this part of Europe – it was prudent to install an auxiliary system made up of several diesel generators to avoid problems. The results, in terms of the power of the inverters and the photovoltaic array, were very successful.
Despite having a large battery of 370 kWh, that figure proved inadequate on the hottest days of summer due to the high power consumption of the cooling system at night. Because of that the energy storage capacity has been expanded by an additional 93 kWh, bringing the battery to 462 kWh.
The installation comprises:
400 Solar Panels offering 180kWp
9 Quattro 15kVa Inverter/Chargers
4 Fronius 27kW Solar Inverters
7 SmartSolar Charge Controllers 250/100A
24 BYD LVL 15.4kWh Lithium batteries of 370 kWh total capacity were later expanded to 462 kWh
There are two back up generators: one rated at 350 kVA, the other at 180kVA
Iser Smart Energy has twenty years' experience in Solar Energy design, construction and maintenance installations. Señor Blasco praises his dynamic team's experience in both off-grid and grid-tied installations. He says: We are constantly innovating our organizational and technical ability, and we prioritise the quality of our work above all else.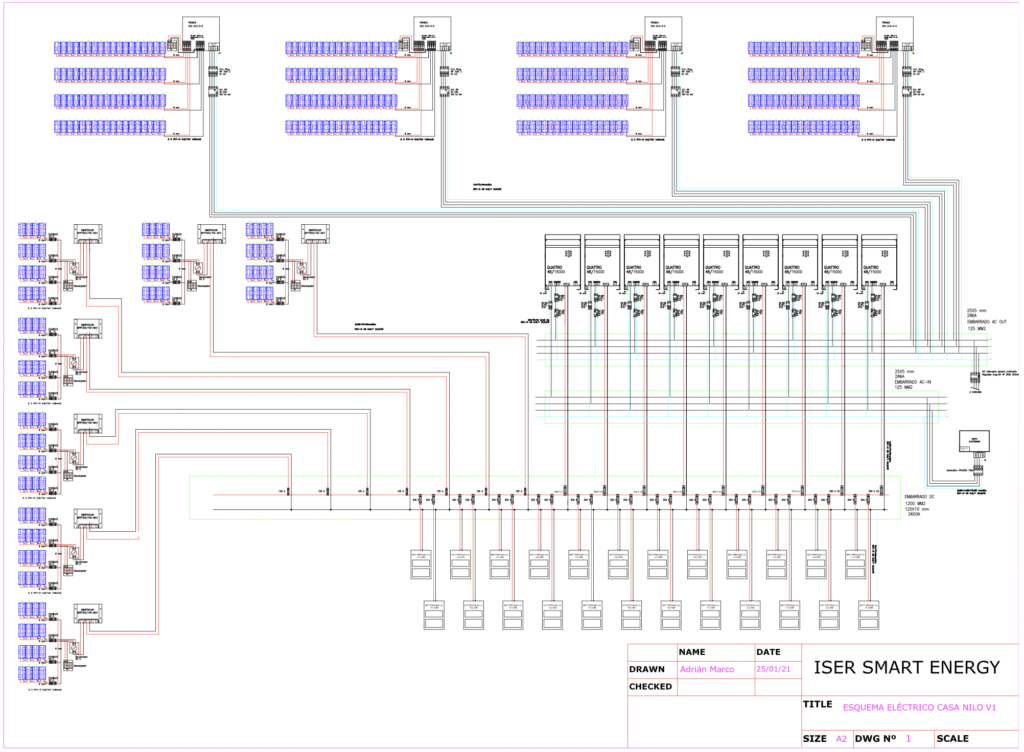 The farm's energy system power 7,000m² of buildings on a land holding of 20,000m² – and the family has purchased an additional 120,000m².
The system, which was commissioned six months ago, is meeting all expectation and demonstrates what can be achieved for off-grid energy-intensive farming.