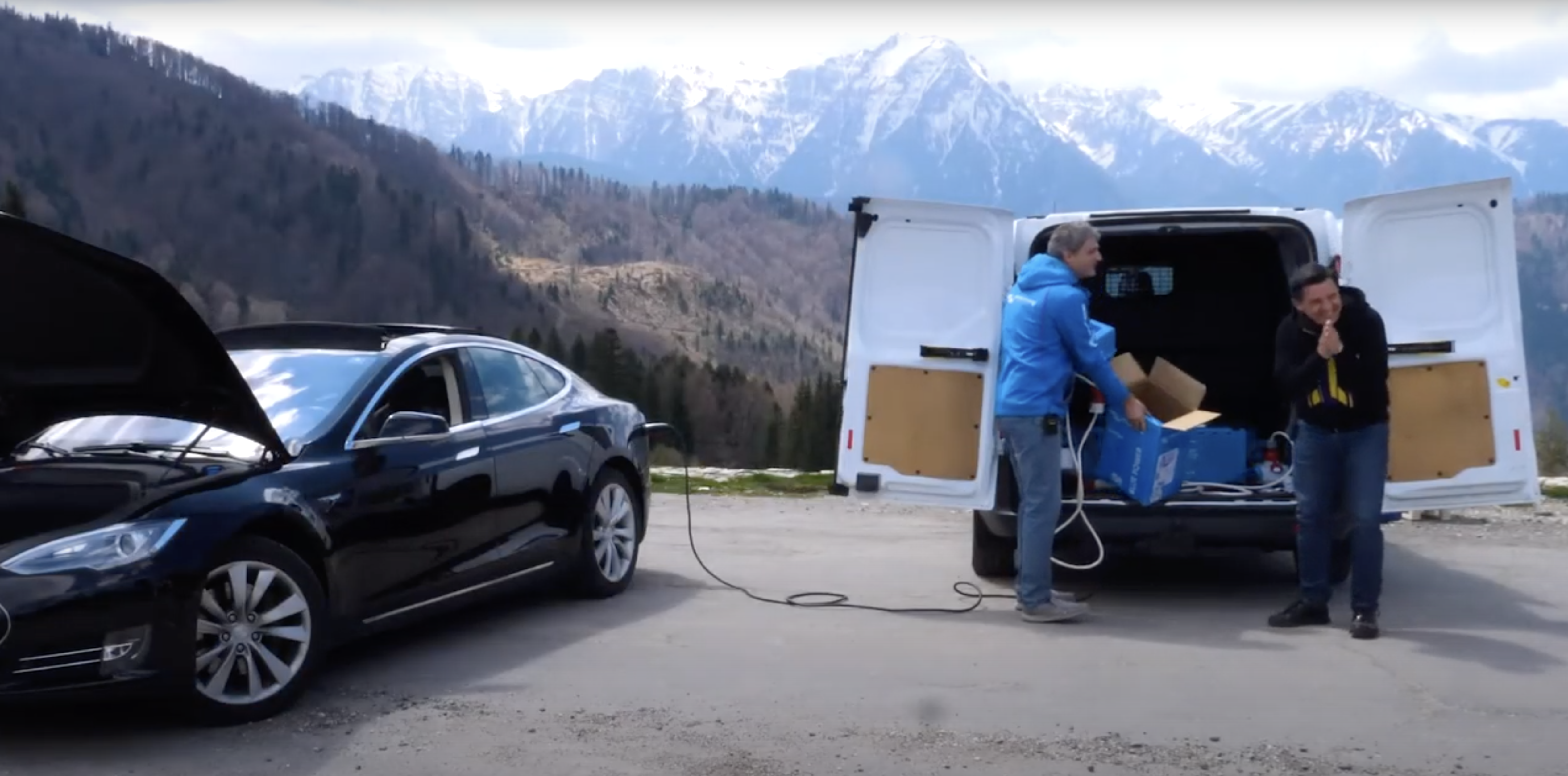 Have you ever wondered what you would do if your electric vehicle ran out of fuel – in the middle of nowhere?
Well, we've got an interesting video for you.
Lucian Popescu has driven his Tesla Model S into the mountains of Romania leaving himself insufficient power to get home again. A distributor comes to his rescue with an experimental re-charge.
Are you sitting comfortably?
Just before we begin you might be interested in a quick roundup of the setup we're about to see:
The video saves the best for the end with a sneak preview of an early prototype of the Victron Car Charger – the EV Charging Station. Capable of providing 22kWh – electric car charging just came home. At this rate an hour of charge will provide up to 90 miles (145 km) of range; and a typical electric vehicle battery can be taken from empty to full in around 5 hours.