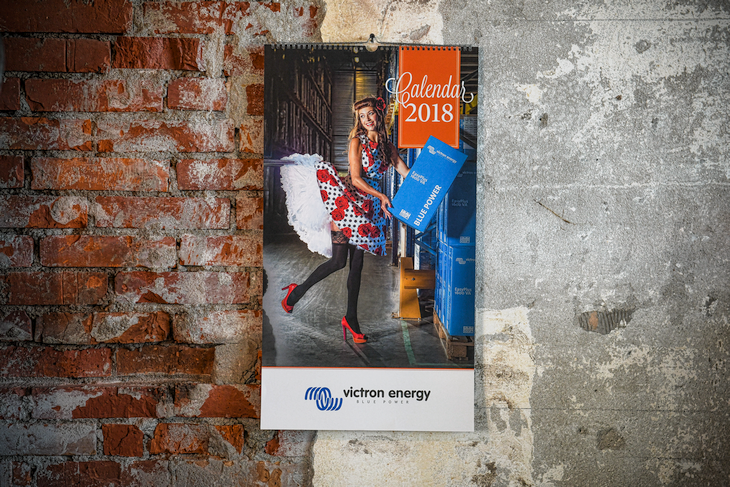 Here's a teaser photo from the 2018 calendar, in the headline image above.
Flipping to the last photo in this year's calendar (showing Victron's electromagnetic compatibility [EMC] test facility) I ponder what 2018 will bring. Luckily I've seen a preview of it, so it's only fair to share the 2018 theme – refreshingly different, yet again.
2018
The theme for the coming year is retro/vintage, featuring a retrospective with Victron products, a charming classic motorcycle, a vintage motorboat, a Marilyn Monroe lookalike and many more fun photos! Obviously you'll have to wait to see the photos, but in the meantime let's take a quick look at what goes into making the calendar – plus the additional 2018 calendar options for the more culturally sensitive areas of the world.
Calendar options
You can't please everyone, so to accommodate the international nature and cultures (with the featured photographs) it has been decided to do an additional print run using six photographs covering two months each. The photographs are currently being organised – and rest assured they are suitable for all countries. The standard calendar version is already available.
Credits
It's no mean feat producing the Victron Energy Calendar, the original idea and continuing production of which is all down to Marianka Pranger. Yet it takes more than just one person to make it all happen. In the 2018 calendar credits I count around 30 individuals and companies!
Conclusion
We hope you enjoyed the 2017 calendar and trust that the two option 2018 version takes account of all tastes. In the meantime we leave you with the December closing image from 2017, of Victron's electromagnetic compatibility (EMC) test facility.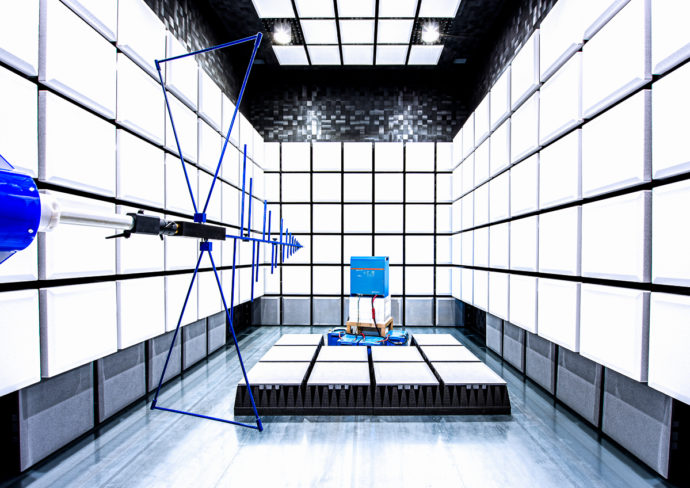 Now it's time to think about the 2019 Victron Energy Calendar – the organisation of which has already been started by Marianka and her formidable team.
If you have a nice Victron installation for that, please send an e-mail to mpranger@victronenergy.com
In the meantime do enjoy your 2018 Victron Energy Calendar.
John Rushworth