It's three years since I started writing and maintaining this blog, together with Matthijs. Now it's time to spice things up a little with the addition of a new blogger. Justin Tyers is a published author and a fascinating off-beat character.
I first came across Justin after having read his books; due also to a mutual passion for sailing and the fact that he and his wife Linda lived on the Scottish island of Islay that my Grandparents had adored and resided on. Any small island with five whisky distilleries has to be interesting; back in my Grandparents days there were even more! I had planned to meet up there with Justin and Linda but life got in the way – and then I heard they were going off-grid and building a house made of straw…
Fascinated, I got back in touch and we discussed a series of blogs about this off-grid journey. But before Justin's introductory blog, here's a little historical background.
Uninsured house fire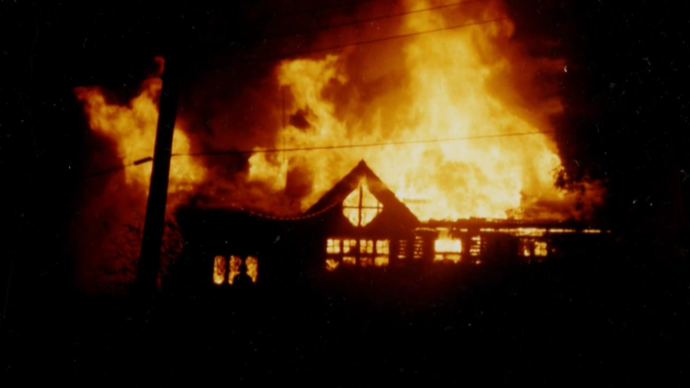 Born in 1960 in Surrey, working in London selling telecoms and eating take-aways, Justin's life was conventional until he set off on an ill-planned voyage by sailing boat, and returned a year later, broke and without the yacht.
An uninsured house fire some years after that, in which he and his wife lost everything, seemed to put an end to any hope of further wanderlust – yet it turned out their adventures were only just beginning.
Everybody's greatest fear must be losing everything they've got – but Justin says: 'Having nothing left to lose is strangely liberating – suddenly anything is possible.'
Build your own boat
After the fire destroyed their house, Justin and his wife Linda irrationally decided to build a 15-ton classic yacht, as complete amateurs – starting with the trees. Working under the watchful eye of local sheep farmers who gave freely of their advice, how could they possibly fail? Once built, they set off for seven years aboard the prettiest boat you've ever seen to search out the hidden paradises and wildernesses in Scotland, France, Cornwall and Ireland, meeting the quirky, sometimes odd, but always entertaining characters who inhabit the shoreline.
A five minute interview
The house made of straw
Here's what Justin has to say about their latest adventure.
"We are self-building an eco-friendly house, using sustainable materials – timber frame – straw bale walls – natural slate roof.
The house is an affordable, 'housing need' dwelling within the boundaries of the Exmoor National Park.
It is designed to be affordable both to build, and to run – hence it will be provided with off-grid electricity, private water, and private sewage treatment to reduce utility bills. Space heating, cooking, and hot water will be provided by a wood burning 'Esse' range.
It is expected to be complete by Spring 2017."
Conclusion
Well, I don't know about you, but based on the above, I'm very much looking forward to Justin's blog series. In the meantime if you want to check out his books and read a little more, here are some useful links.
John Rushworth
Books: Phoenix from the Ashes: The Boat that Rebuilt Our Lives and Canvas Flying, Seagulls Crying: From Scottish Lochs to Celtic Shores.
Facebook: Justin Tyers: Writer, Maritime Artist