Welcome to Robert Nguyen, our new dealer in Ho Chi Minh City, Vietnam, who it turns out has a powerful hobby.
When he and his family are not working they like nothing better than to spend a few nights under the stars, enjoying the quietude of natural locations such as Tau Cave (Hang Táu), Son La Province.
Hang Táu is a remote village of twenty households on stilts and is home to the Hmong people who live a simple lifestyle of livestock farming and cultivation. The gated village lies on a grassy plateau of about one Hectare in an otherwise mountainous region.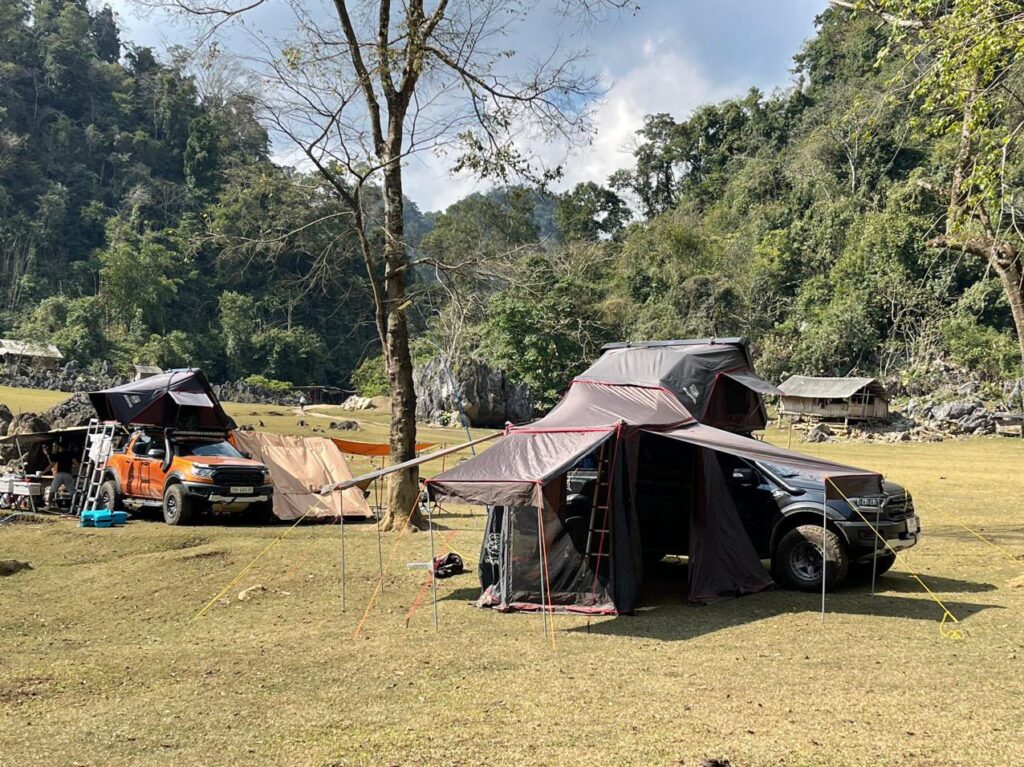 There is no electricity or cell net, and the nearest town is 18 km (11 miles) away by dirt track. To access the village you'd need a 4×4 – like the Ford Ranger Raptor Pick up Truck seen here equipped with its own accommodation in the form of a roof tent.
A tidy mobile energy system provides all the power you might need for a luxury 'glamping' break, comprising a 230VAC 3kVA Inverter/Charger capable of running any domestic appliance.
The camper truck has a dual battery system – the 12V Lead Acid vehicle battery; plus a 24V Lithium battery which supplies the Inverter to run 'House' loads. Battery charging – 12V and 24V – is controlled and automatically switched by the system's three Orion-Tr Smart DC-DC Chargers 12/24/15A 360W.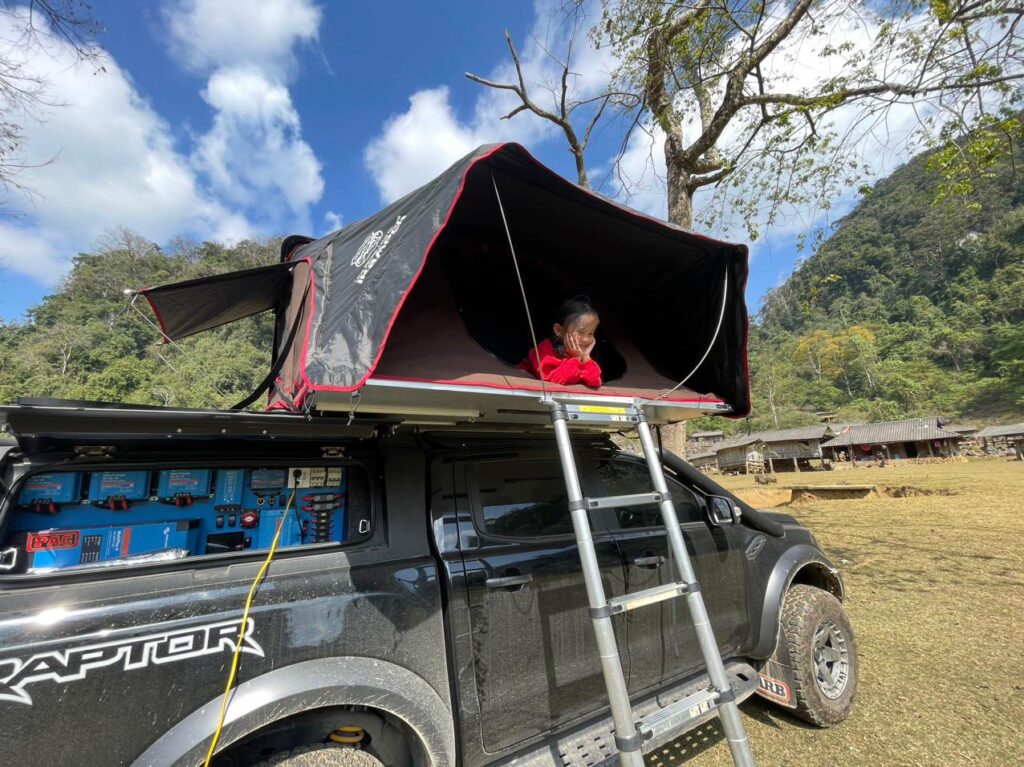 Orion-Tr Smart DC-DC Charger
The Orion DC-DC Charger has an 'Engine On' detection feature which simplifies installation wiring. It is based on user-definable alternator voltage detection, and works in the case of both 'regular' and 'smart' alternators. The Orion DC-DC Charger continuously tests the charging voltage, so that when the engine is once again turned off, the voltage drop will be detected, and charging disabled. You can find more information about the Engine On detection sequence here. Orion DC-DC Chargers are available up to 400W output, and an unlimited number of units can be connected in parallel to increase output power.
The Lithium Battery in this set up can be charged either by the Orion-Tr Smart, or by the MultiPlus II when it receives AC power from the electricity grid or from a generator.
Live System data information – at your fingertips, nearby, or from afar
A Cerbo GX communication device lies at the heart of the installation. It allows the Inverter and BMV 712 Smart Battery Monitor to communicate with each other – and with the user via a GX Touch 50 touch screen device.
More than that, the Cerbo GX is a multi-port communication centre which accepts data from a range of Victron and third-party equipment – allowing power data, temperature, tank-levels …in fact a huge range of information to be communicated to the web-based platform Victron Remote Management (VRM) – Victron's communication portal which enables system interrogation and management from anywhere in the world.
Additionally, all smart devices can be monitored and managed locally using the VictronConnect app on a smart phone.
The VictronConnect app – which allows the user to view and change settings on their system straight from a phone or tablet – was further enhanced recently by an additional feature known as Instant Readout. This feature allows at-a-glance checking of essential live data of individual devices – without the need to 'connect' to each device.  In this system the MultiPlus-II, Orion DC-DC chargers, and Lithium Battery will all report data to the VictronConnect app.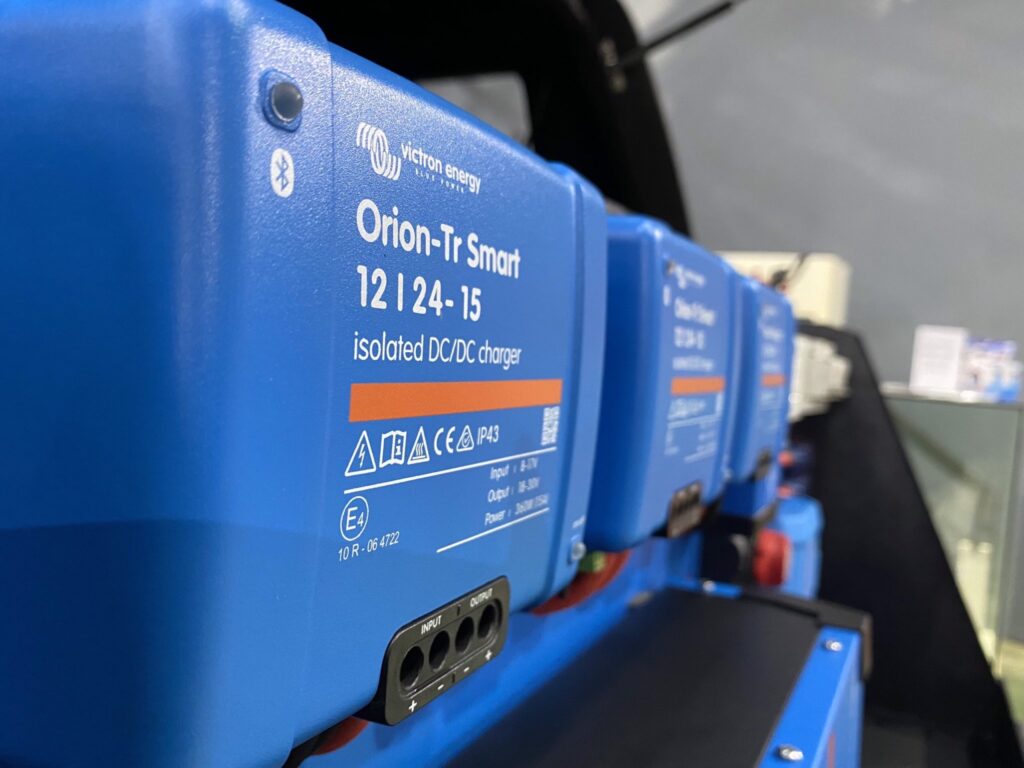 The system build is configured thus:
Robert has expert practical knowledge of mobile energy systems for land and sea, and in Backup power for home and industry. You can get in touch with him at MES Services,ltd which is based in HoChi Minh City.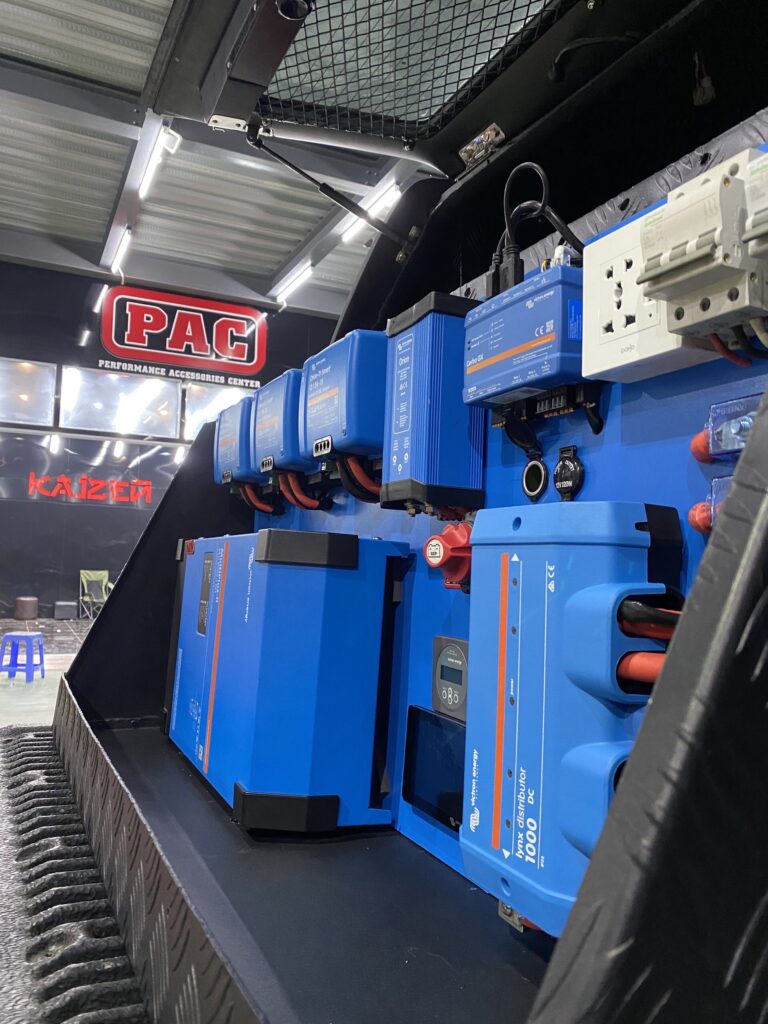 We'd like to acknowledge Mr Nguyen Huy Tuong from Hanoi – a professional photographer – whose work has been used in this story.