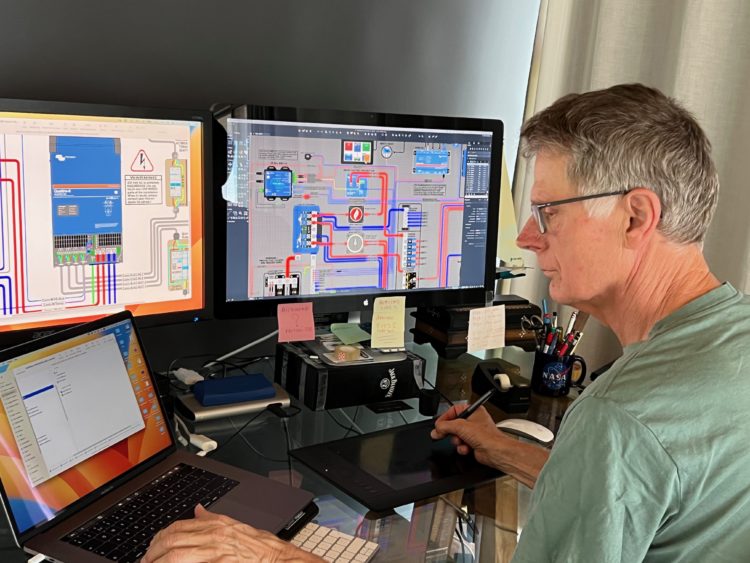 Let's meet the man who simplifies power installations by providing meticulous wiring schematics for Victron Energy products and devices.
As a certified American Boat and Yacht Council (ABYC) electronics installer, Peter Bakker's wiring diagrams are densely populated with hints, tips and important information which ensure power installations conform to the highest standards of safety and reliability.
How does he work?
Using Autodesk's Autocad computer aided 3D design (CAD) software Peter says he visualises an installation before setting out the relationship between component parts.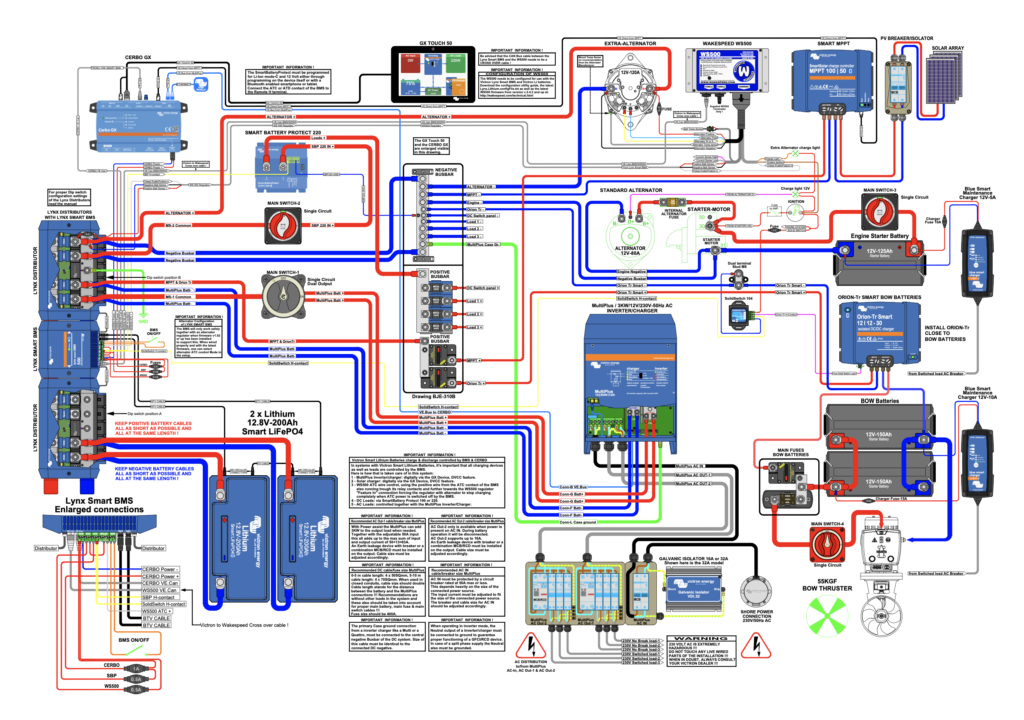 Concentrating on the DC side of the installation he first establishes the size of the Inverter(s). From there he suggests a Battery Bank of sufficient capacity to serve the loads. Next comes the charging ability – where will the recharge come from: Solar, Generator, Alternator, the Electricity Grid …and how will the charge current be controlled?
In the case of Lithium – which Battery Management System (BMS) is appropriate? Or if the batteries are Lead/Acid, how will they be protected against deep discharge?
Of course, with our extensive product range there are many thousands of possibilities for which reason Peter always arranges his schematics in the same way (Batteries bottom Left, Distribution top Left; etc) and always at the same scale …the advantage being that it may be possible to integrate two drawings for use as a guide to building your own installation even though there is no schematic exactly matching the product combination you have in mind.
Some components of an installation are deliberately left out of the wiring diagrams – there will be no guide to wiring sizes, for example, as this depends on unspecified factors such as cable length and load. To make fully-reasoned decisions with regard to everything from resistance and voltage drop to grounding and isolation we have a wiring resource.
Also, there is no switchboard in Peter's drawing as these depend on the specific application.
Peter is keen to hear suggestions for new schematics or to provide new technical resources wherever they would help installers achieve the highest standards commensurate with the Victron Energy brand.
Early Career
Dutch national Peter Bakker began his career as an Audio Visual engineer working for companies, students and specialist recording studios. He worked both as a teacher and installer of media electronics.
When his 40ft sailboat was being built he ordered the suspension of work as things were not looking good at all from a wiring point of view. After he finished a complete wiring diagram for his boat under construction, work resumed under his supervision to be carried out the way he wished and envisioned it.
That intervention began a new career: working mainly with adventurers Peter designed robust on-board electrical systems to provide reliable operation in all conditions during extended periods offshore. Quite a number of his old customers are still sailing the globe with no power problems whatsoever.
Advertising his services in the yachting magazine Waterkampioen (Water Champion) brought him to the attention of the editor who interviewed him for an article which opened with Peter's deliberately provocative sentence: It's time the ship's carpenter stopped installing the electrical system. This caused quite a stir amongst the so called desk jockey business professionals.
Having the intended effect this greatly increased his workload – sometimes designing complex electronic and communication systems with a mind-numbing 25km – 40km of cabling. Peter says: When the beginning and the end of cables are not marked properly, it's a puzzle everyone will get lost in very soon. 
Using CAD, Peter pioneered off-site pre-build electronic installations for Boats and undertook complete surveys of recording premises, which allowed him to cut and label all cable runs back in his own workshop. These cables were then re-spooled, matched with trunking, and taken to site for fast efficient installation causing the least disruption. Similarly, for yachts he designed and installed complete navigation areas including all equipment and switch panels at his workshop, allowing him to test they were fully working before fitting on board the intended vessel.
An interest in the build quality of Spectra Watermakers led to Peter gaining a distributorship for those products. His technical knowledge, plus a large stockholding of spares, proved a successful business combination.
Spending quite a bit of time in South Africa, Peter and his wife Zita roomed all over the western parts, off-road, towing a caravan as a house-on-wheels, where they pursued an interest in wildlife photography in their spare time.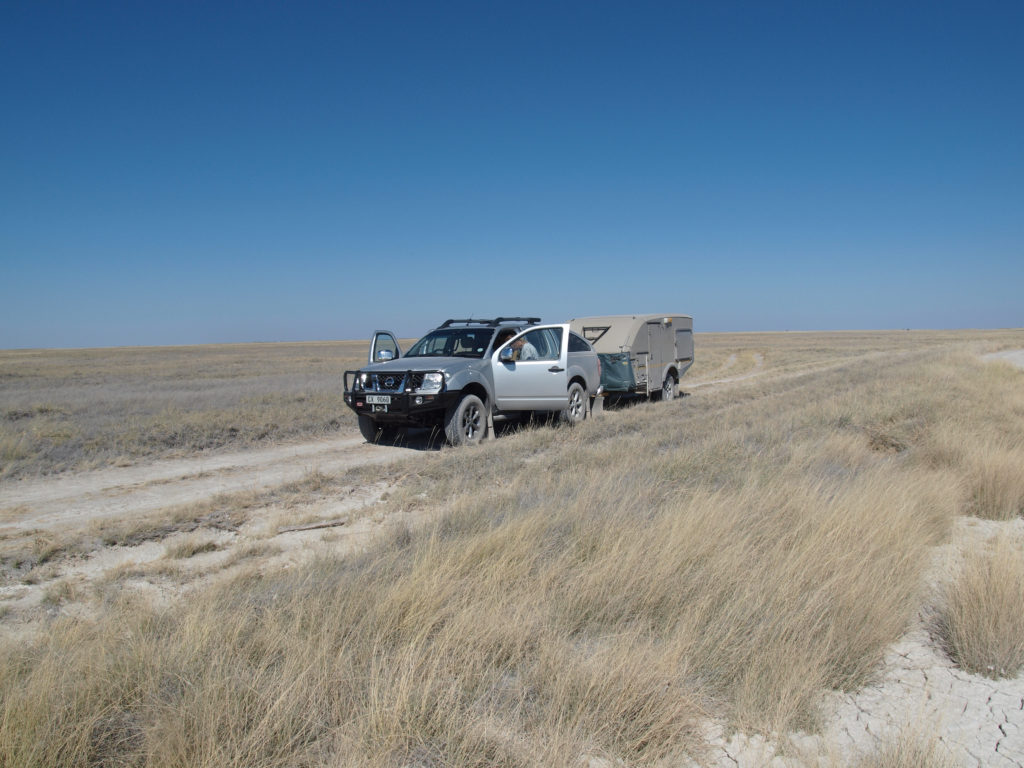 He has a consultancy relationship with Phoenix Catamarans whose luxuriously-appointed range includes the
18 metre XSC60 currently under construction; with the Knysna Yachting Company – also a builder of luxurious Catamarans; and with offshore craft builder Legacy Marine who build 25 metre Aluminium dive support Catamarans to Lloyds/Veritas approval.
Peter's rich experience in designing and specifying top of the range electronics introduced him to Victron Energy 35 years ago – so it seemed a natural progression, when talking to our European Sales Manager Johannes Boonstra a few years ago, to offer to design meticulously presented schematics which provide suggested topographies for Victron Products to suit numerous applications.
The year 2023 brings new Victron products, of course, for which Peter will continue to complete new drawings, and update the older ones, bringing them in line with current specifications throughout the updated product range.
Why not type a product name into the search bar of our System Schematics page where you can expect the very latest developments to be incorporated in Peter's extensive schematics library.
It's thirsty work.