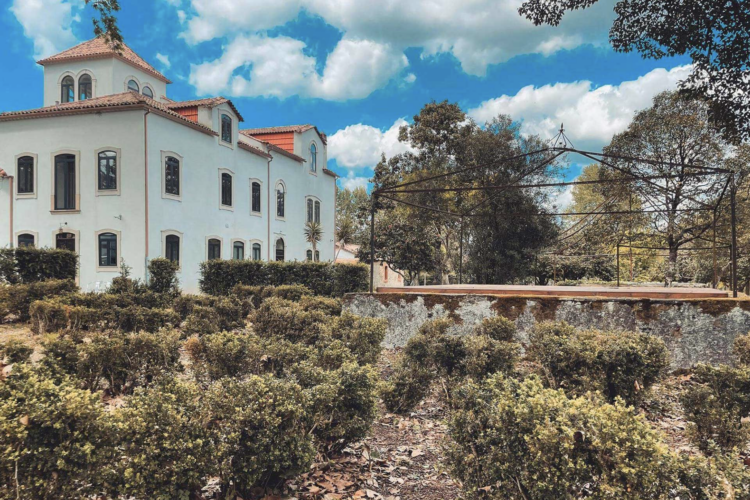 Van life couple Tom and Alison didn't expect to stop long at her farmhouse in Portugal. After all it was in ruins.
Tom says: She'd been trying to sell it for years but no-one was crazy enough to take on such a big renovation project. 
In March 2020 on a six-week camper van trip around europe, they dropped-by to check on the property for a few days, but with the introduction of Covid travel restrictions just then, they weren't allowed to leave.
Initially installing a water pipe to serve their camper van (the buildings were not habitable) they gradually fell in love with Quinta do Areal and began the ambitious restoration project themselves.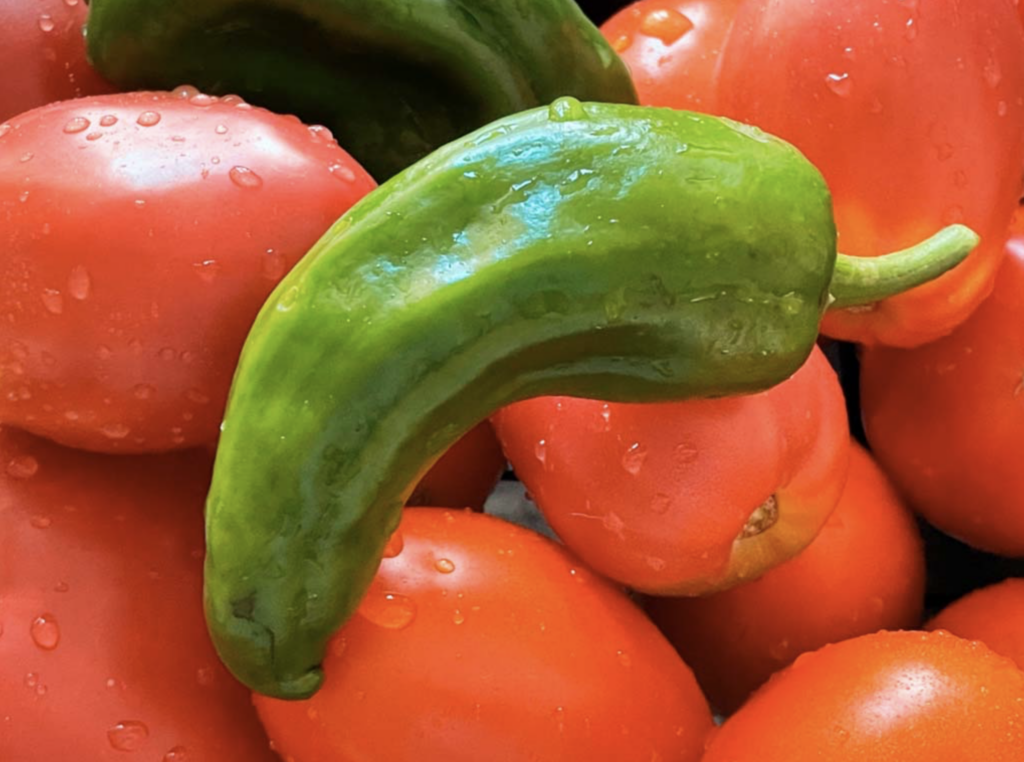 Tom wrote to tell us the story: We were lucky to have included solar panels and batteries in our campervan conversion so we didn't need power. We spent our time working remotely (amusingly, ending up somehow in National Geographic Traveller magazine as "digital nomads") and doing little jobs around the property. As time went on, our ambition to start renovating the farm properly grew as well and we were lucky enough to find good people to help us. But we spent another 6 months living in our campervan before we could move into any part of the house.
When my partner found it, it was a complete ruin. Ten years ago, structural work was undertaken to make the walls of the main building solid again and put a roof on it. Other than that, it remained like a glorified cave for ten years. No windows or doors. No electricity or water or sanitation. Most of the outbuildings were collapsing and the land was being grazed by goats, horses and cows that kept the grass down but were damaging the outbuildings and walls around the property. In the two and a half years that we've now been living here, and with help from some great people, we've fully renovated the house and some of the outbuildings, we've re-roofed all of the of the outbuildings to protect them. We've installed solar thermal heating and a large woodburning stove and a large PV array and battery storage so we can run "off-grid" for much of the year.
Solar Energy provides 15kVA
Tom and Alison's solar installation comprises:
60 x Solar Panels provide 20kWp
Batteries storage is currently 75kWh
2 x SmartSolar MPPT RS 450/100 Solar Charge Controller for larger solar array connected in series
3 x Quattro 15000 Inverter/Chargers have two AC inputs automatically switching to the live source. They also have two AC outputs, automatically dropping distribution to non-essential loads when no AC input is present. This ability dedicates battery storage to essential loads, and provides uninterrupted power.
The system is controlled by a Cerbo GX which also provides data to Victron Remote Management VRM Victron's web based platform which allows authorised users to monitor and manage the system from anywhere in the world.  Local user-interface is provided by the touchscreen device GX Touch 70
Summer Pool
We've also converted a water tank to an outdoor pool and are in the middle of building a spa area, with an indoor pool whilst also renovating another outbuilding into a self-contained guest house.
It was obvious that restoration was going to be expensive. We had no real idea how much but realised that we could keep costs down without compromising on quality if we were heavily involved and had people around us we could trust. We've been lucky to find really good people. We've also been lucky enough to have businesses outside of Portugal that have continued generating funding which has been paying for this project. Our goal is to create a business here that helps this place pay for itself and its future upkeep. And that enables us to continue our ambition out into a large permaculture project to restore and enhance the land, to enable the land to support us and give a lot more back to nature.
We have a small farm collection of animals growing here. Our latest addition is a very excitable Serra de Estrella puppy. They're a giant breed from the mountains here and even though she's only 6 months old she's already over 30kgs.
We have two proper farm cats who are very good hunters but very much like to be cuddled. We have 6 sheep (more on the way), 3 goats (more on the way), two donkeys (another on the way) and a collection of chickens, ducks and geese. The wonderful thing is that they all happily co-exist. The lead ram is friends with the male donkey and they hang out together. The goats tend to follow the other sheep. The birds tend to waddle around together and clean up bugs from the garden.
Our guests come here to relax and be in nature. It's so quiet here (apart from some of the animals sounds) and we have fields, trees and hills all around us. We run yoga and meditation retreats and get in some excellent plant-based chefs to prepare wonderful meals for our guests.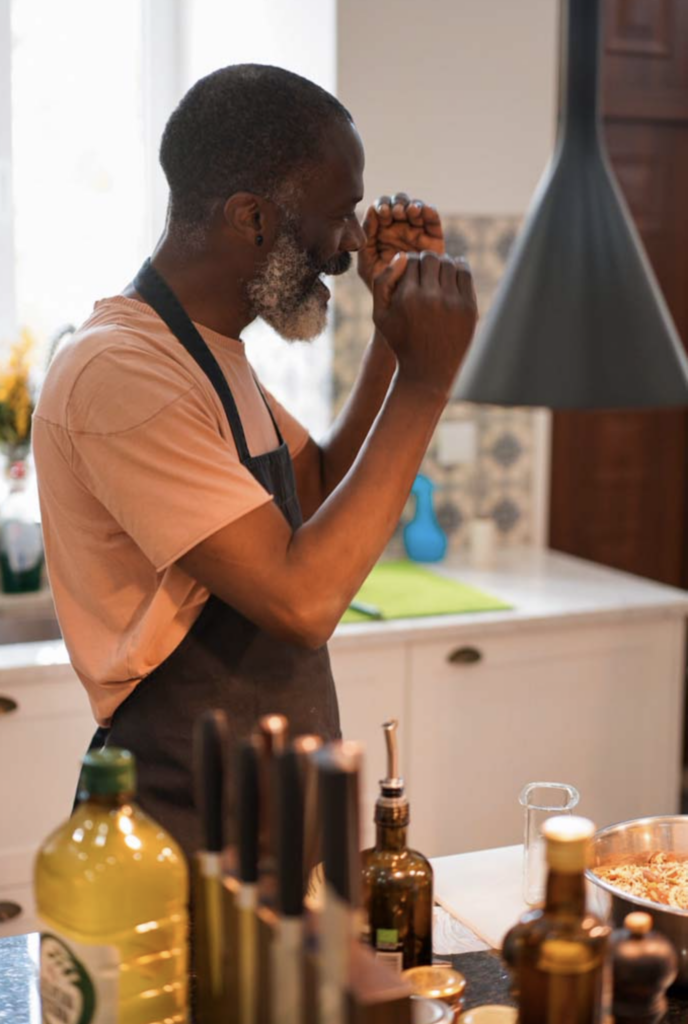 And we have self-catering accommodation too.  All of our guests can practice yoga in our yoga studio under the teaching of my partner, Alison, or explore the farm or surrounding area. We bought some electric mountain bikes for our guests to hire if they want to explore a bit further or higher than they could entirely under their own steam. Soon we'll be opening the spa area too.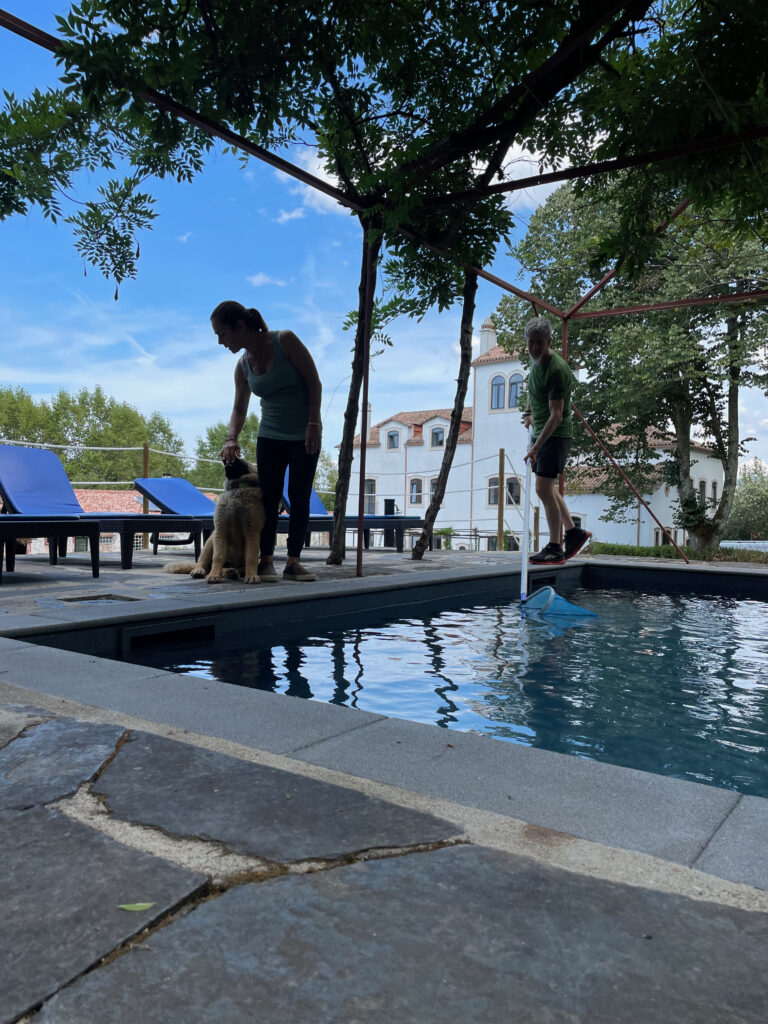 We had no electricity at all here when we first arrived – apart from the solar panels and batteries in our campervan. When we realised we were going to take on the renovation project, we got a new connection to the local grid. Meanwhile, we were planning our solar installation and waiting for parts to arrive and roofs to go onto outbuildings that we were going to mount panels on. Our aim was to generate as much of our energy and food as possible from our land. That's worked out pretty well. Most days in the summer, we generate more power than we can use, even charging an electric car as well and the sun generates our hot water and helps us grow an increasing proportion of our food. In the winter, we light the boiler burning wood grown on our land and our PV system still generates enough for our use in the house most (but not all) days. But we can't charge the car without draining the batteries fully. So we're going to be installing more panels and batteries soon to cover us for more of our use.
Quinta do Areal offers Yoga break itineraries; a rolling programme of themed retreats for a weekend or a week; or just a quite break with the opportunity to be at one with nature.