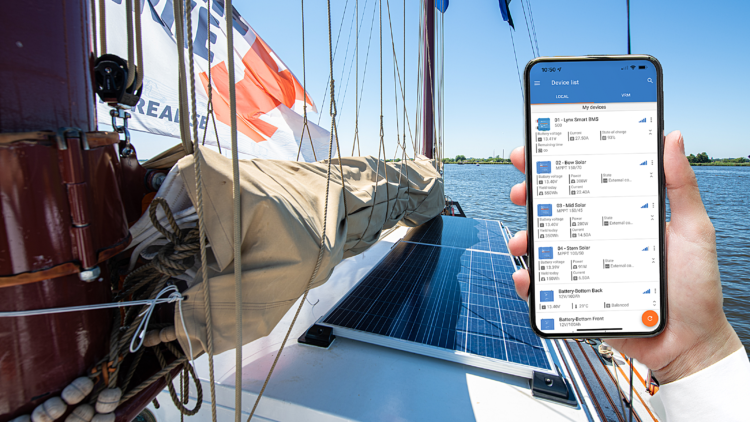 Enhancements for Victron Remote Management (VRM) and for VictronConnect now provide you with more information – even faster. Instant readout is a front-page feature for VictronConnect.
Instant readout – all essential front-page data on VictronConnect
The Instant readout feature presents essential live-status information from a Bluetooth-equipped device as soon as it's detected – you won't even have to connect to the device!
Compare the following images:
Normally, in the device list you only see the device type and Bluetooth signal strength.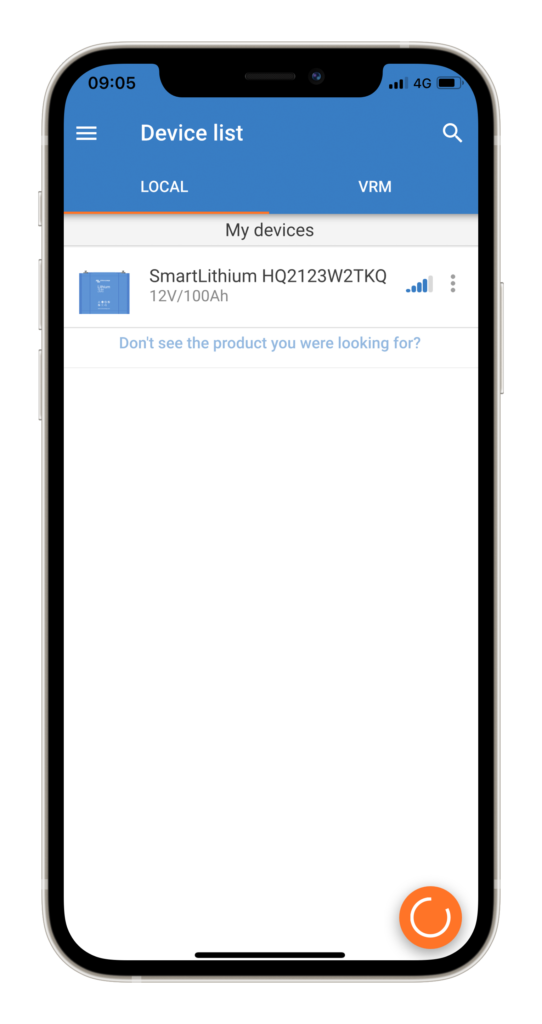 For each product you will now be offered Instant data enabling – like this:
Once Instant readout is enabled you won't even need to connect to the device to see how it's doing!
All essential information will be presented under the device name. Here's the same out-of-the-box Lithium battery with Instant readout enabled. Notice the Headline data information: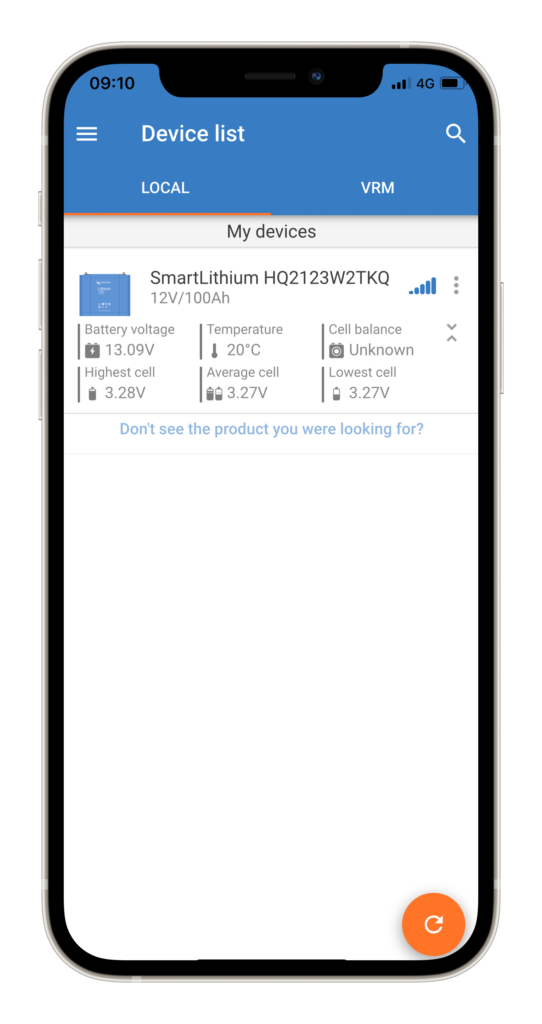 The Instant readout box is expandable (as shown above) or it can be collapsed to show only the first line of data for the device.
A fully populated device list with Instant readout enabled might look like this: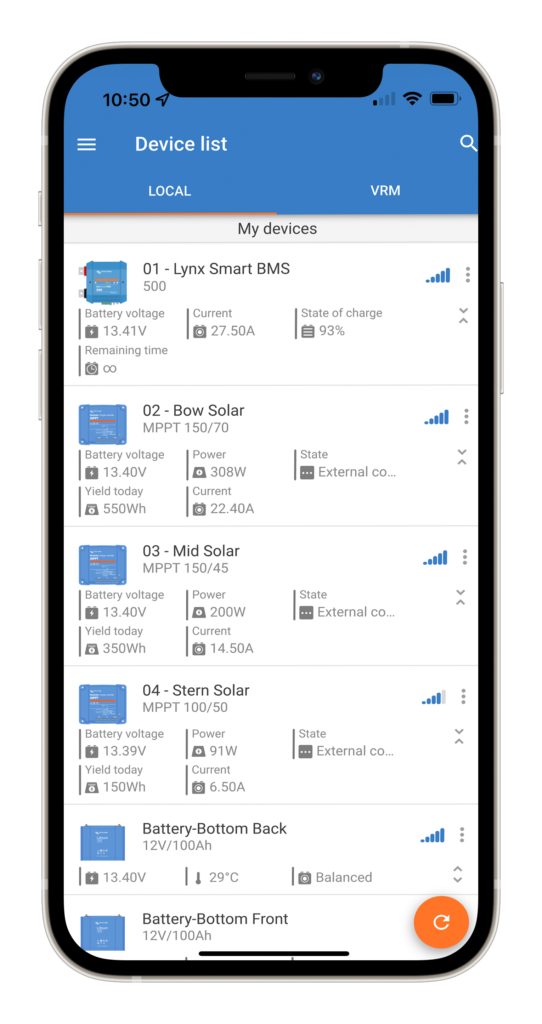 You can now compare groups of devices – such as batteries – at a glance. No more going in and out of devices, and trying to remember what it said!
Another useful feature with this upgrade is extended Bluetooth range. Because Instant readout is receive only – rather than a two-way communication – the range at which the Bluetooth signal can be received by your phone or laptop is extended.
Alarms and Warnings
VictronConnect v.5.90 adds Alarms and Warnings to the Instant Readout function: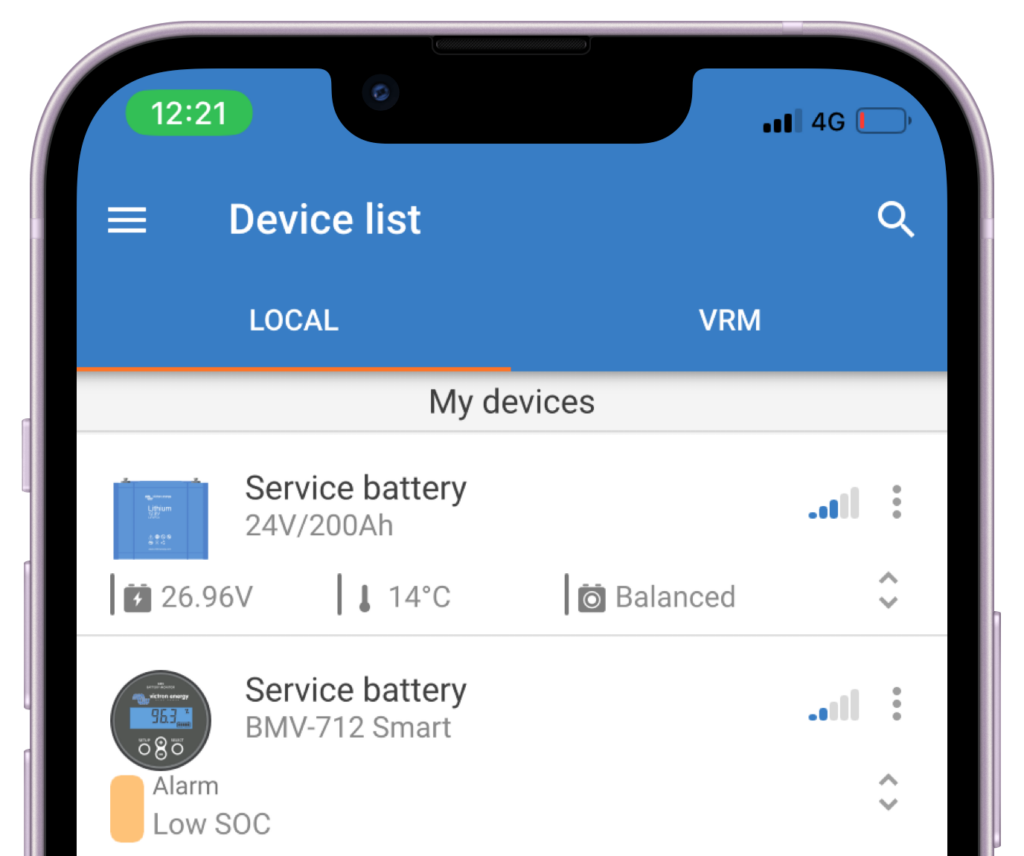 Handy!
Watch our video demonstration of how to gain access to the exciting Instant Readout feature:
Try the Instant readout feature, now – we're sure you'll like it!
Thursday's Blog…
On Thursday this week we'll tell you about some widgets for our Victron Remote Management platform. Heads-up system data – and you don't have to do anything!