Weighing in at only 390kg the Caretta Mini caravan is designed for easy towing by an Electric Vehicle …or a motorbike!
When the whole world is going large this mini model measures just 2.9m long and 1.3m wide, and is the brainchild of Turkish van manufacturer Basoglu Karavan Sanayi Ve Ticaret A.S.
In spite of its mini size it shares many of the conveniences of a larger van which – with some optional extras – include 35 litre cool box, single burner cooker, sink, hot water, air conditioning, diesel heating and outside shower.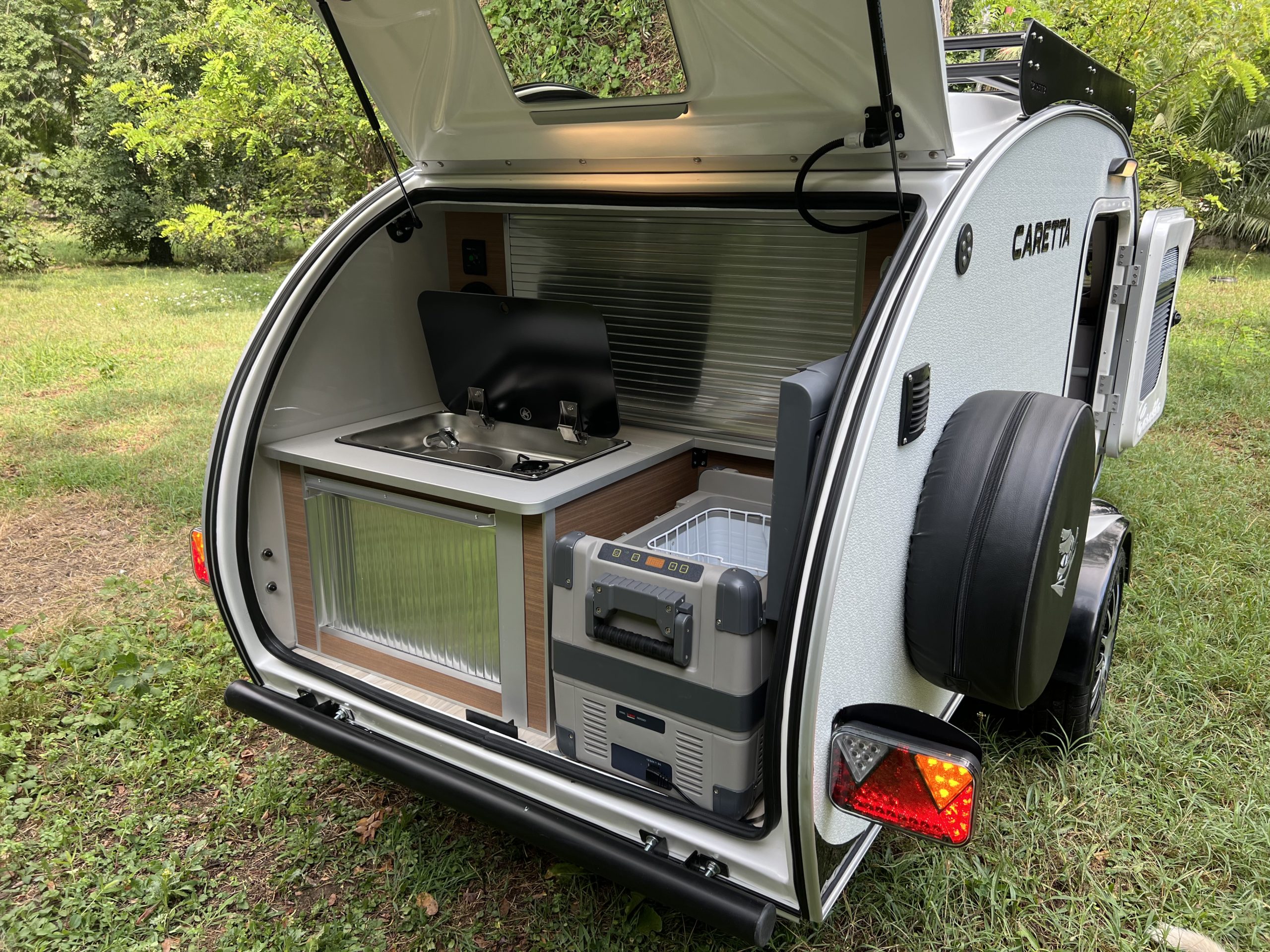 A 60Ah battery runs most of the services and is re-charged by an IP65 BlueSmart Battery Charger, supplied by local power conversion specialist and Victron Energy distributor Linetech Elektronic.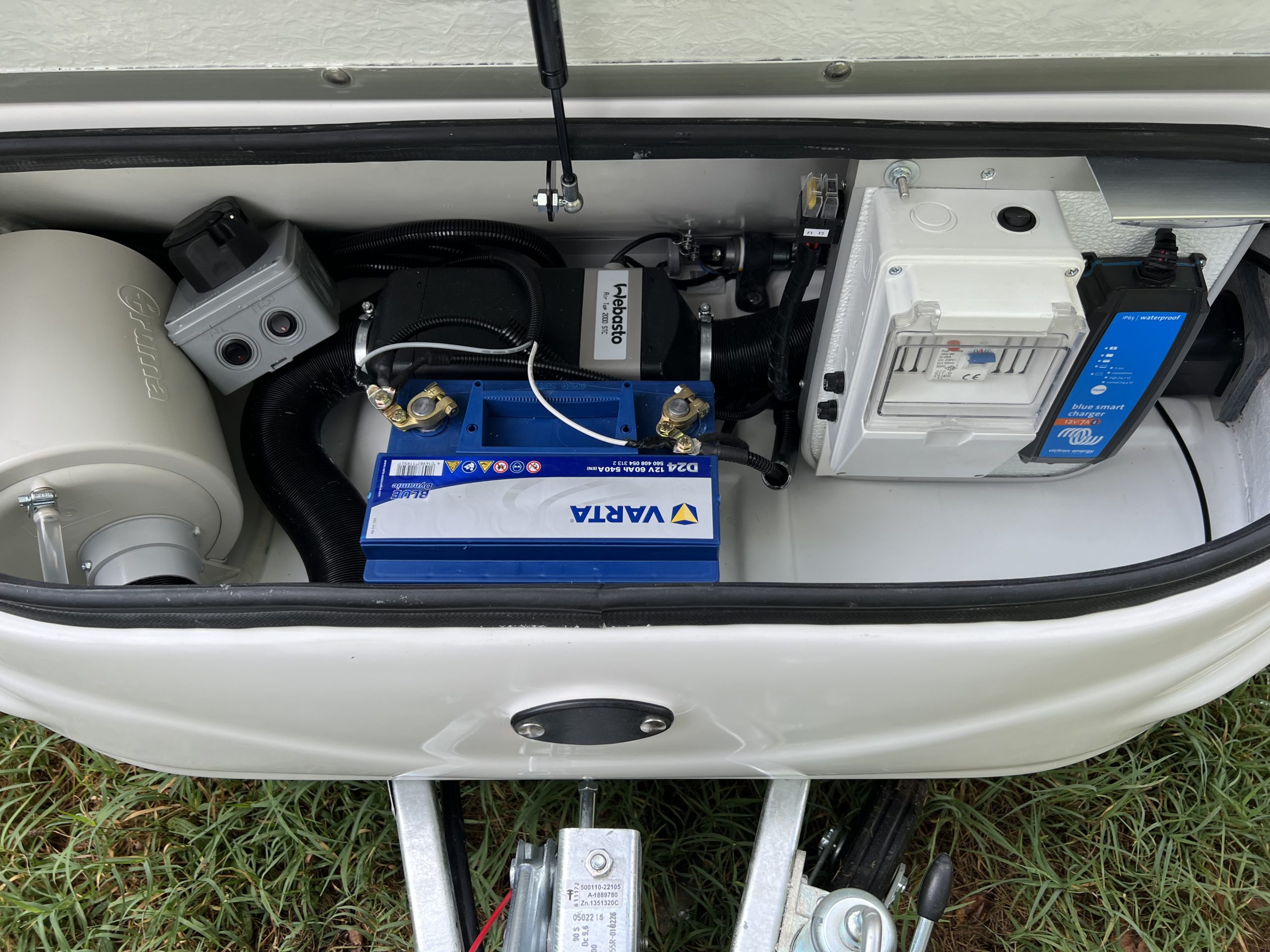 You can visit the Caretta Mini at Caravan Salon Düsseldorf – the Düsseldorf caravan trade fair which runs from the 29th August until the 4th September at the Düsseldorf Exhibition Centre, Düsseldorf, Germany.