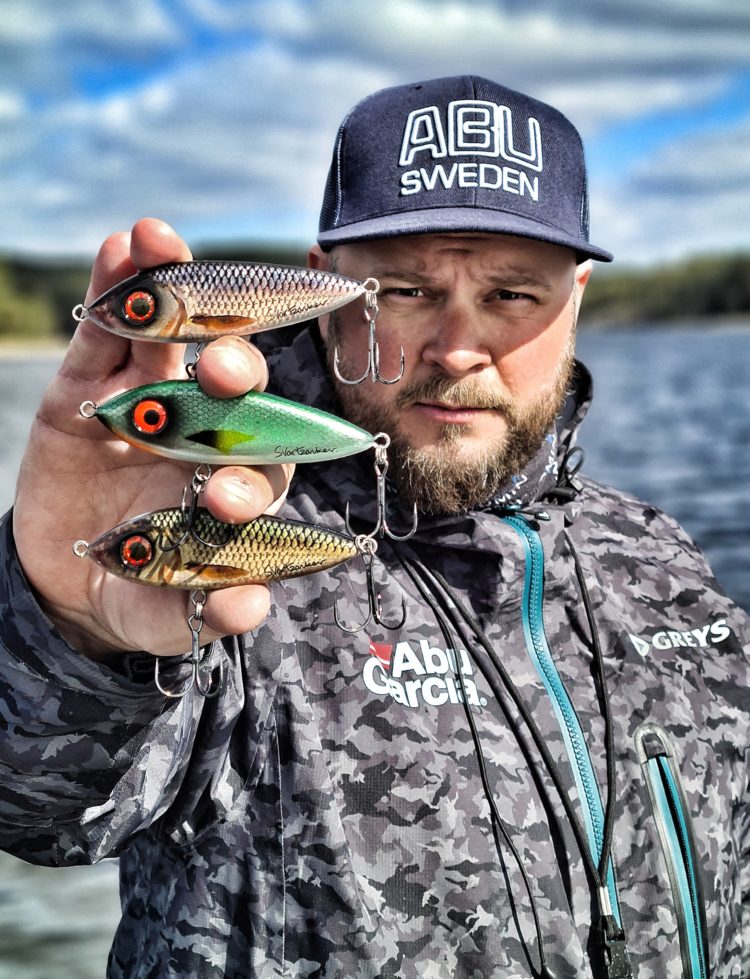 Pike can grow to 25kg – and they fight like crazy! – so you need your wits about you if you're going to bring one to the net.
So says Swedish national Mattias Åström – who is a competition-winning freshwater fisherman.
Last time the sport was holding competition meetings he and his team bagged several First and Second places.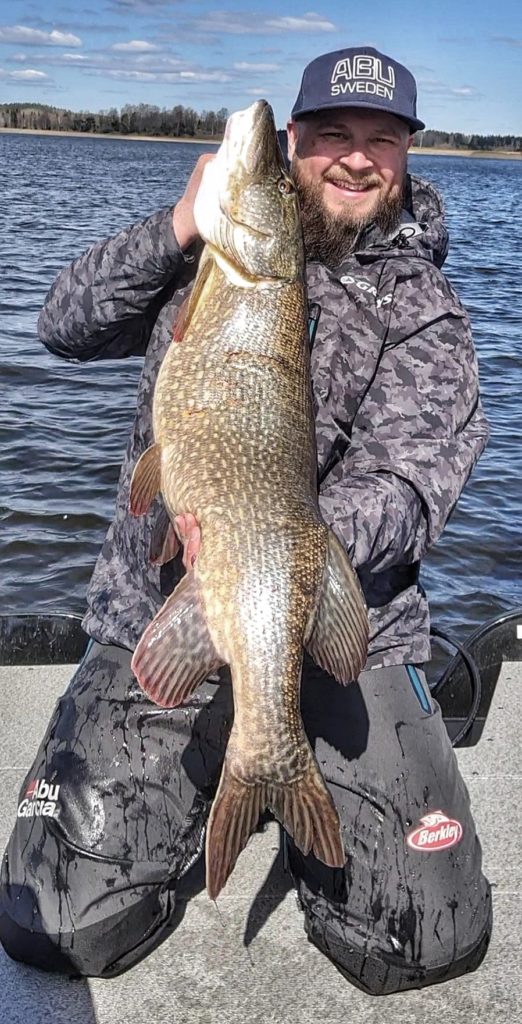 In the 2019 Big Pike Open held on Sweden's largest lake Vänern (a lake so large it hosts 22,000 islands and skerries) Mattias and his team took second place. All the more impressive when you consider that some of the region's best fishermen were there …and it's not down to catching one 'lucky' fish – Oh no. The winner of the two day event is the fisherman whose five biggest fish have the longest total measurement, when you add them all together. Mattias' top five fish totalled 5.23 metres in length.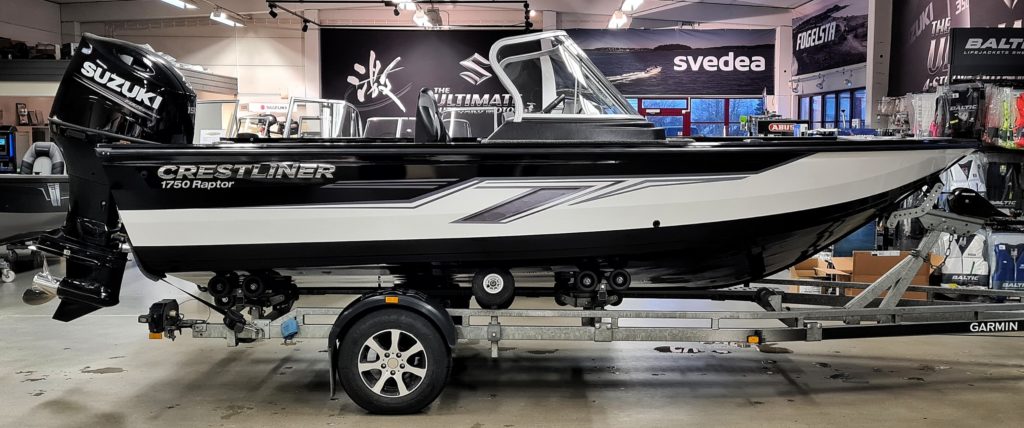 His fishing boat is a Crestliner 1750WT Raptor. An American-made multi-species boat. A real fishing machine, he says, which can be used to catch all kinds of fish. It's equipped with a 150Hp Suzuki engine and runs like a dream on the water. It's also equipped with a talon (A shallow water anchor), and a Garmin Force electric trolling motor mounted on the bow.
I use a number of fish-finders because I want to have full control when I'm out there on the water. I mostly use it to locate baitfish and structures, because predators follows the baitfish, and the baitfish gather around structures. 'Structures' are weed beds, rocks, fallen trees – or any object-of-interest which stands out from the surroundings.
Mattias says he really appreciates the worry free power supply from Lithium batteries which get charged every time he starts the engine. His boat's energy system includes:
In another competition – the Gäddfajten 2019 which is an open Pike fishing competition in its initial stages, but with a final fight-out between the top six qualifying anglers – Mattias' top five fish totalled 5.8 metres. The biggest single fish came in at just under 1.3m and weighed over 13.6 kg
In preparing for competitions time spent on the water is the key to success, he says. Fishing is about learning by doing, and so I put lots of time into my preparation – analysing everything I see around me.  Everything from water temperature, wind direction, weather conditions, geographical features – if you're well prepared and you've done your homework properly, you will catch more fish, it's as simple as that. I'm very serious when it comes to fishing, a bit nerdy you could say!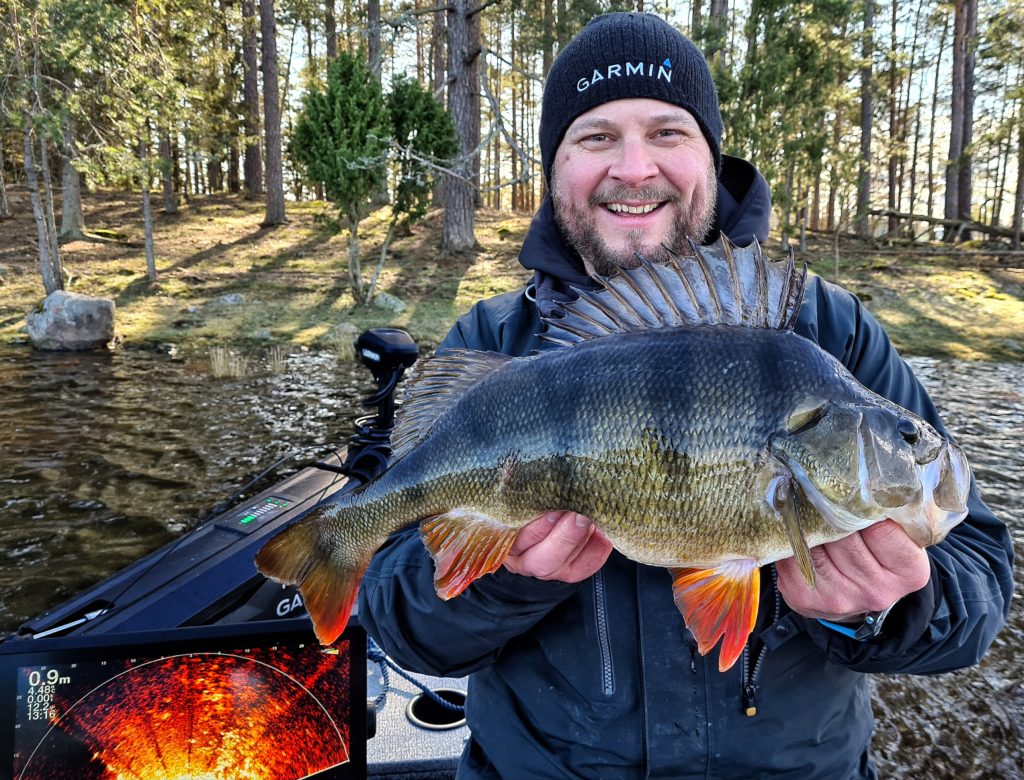 I wondered if Mattias had any other hobbies: Yes, he said, I'm a singer in a band called M.W. Me and my friend Adam have recently released our first single on Spotify. It's called Feels. We've entered a music competition with that song – so we'll see how that turns out😊 But it's going well:
If you have a Spotify account you can listen to MW Feels here.
You can follow Mattias on his social media channels:
Instagram:  https://www.instagram.com/tittfint/?hl=sv
Facebook: https://m.facebook.com/profile.php?id=100000787155036
I didn't ask Mattias whether he prefers singing or fishing because – well, I guess you can do both of them at same time.