Until recently lead acid batteries – half a ton of them – provided the daily energy needed to run the refrigeration plant of a mobile butcher shop selling produce amongst the hilly terrain in the Rioja region of Spain.
Worse still, the sixteen batteries could only be recharged from a 230V power supply at the end of each long day.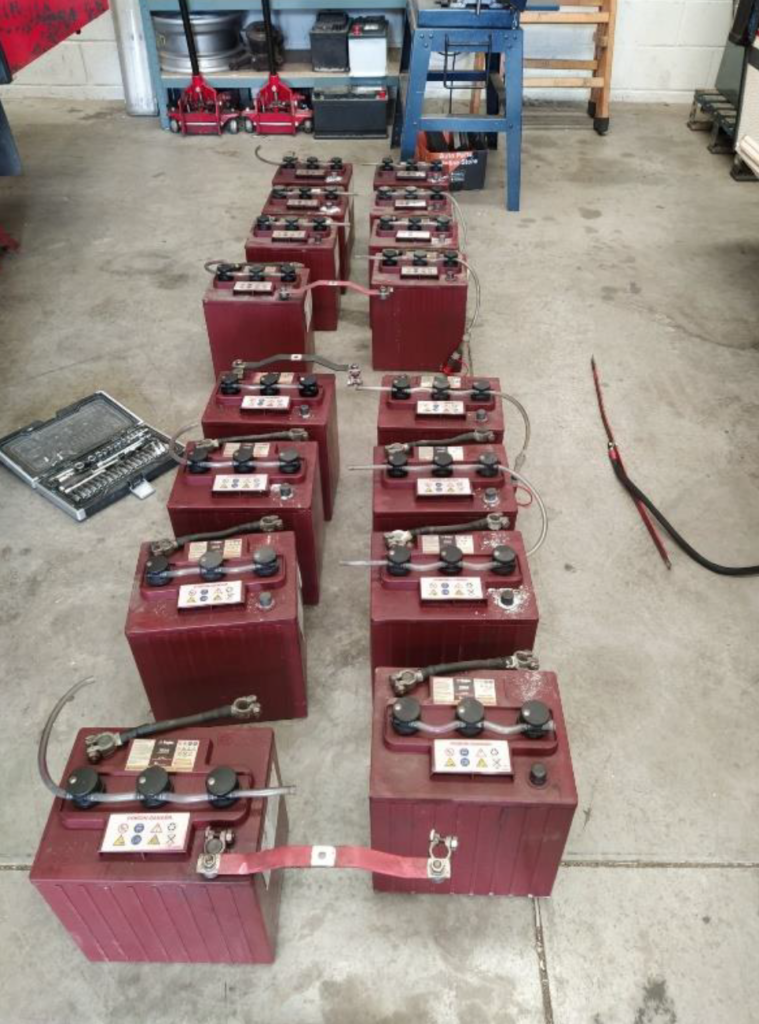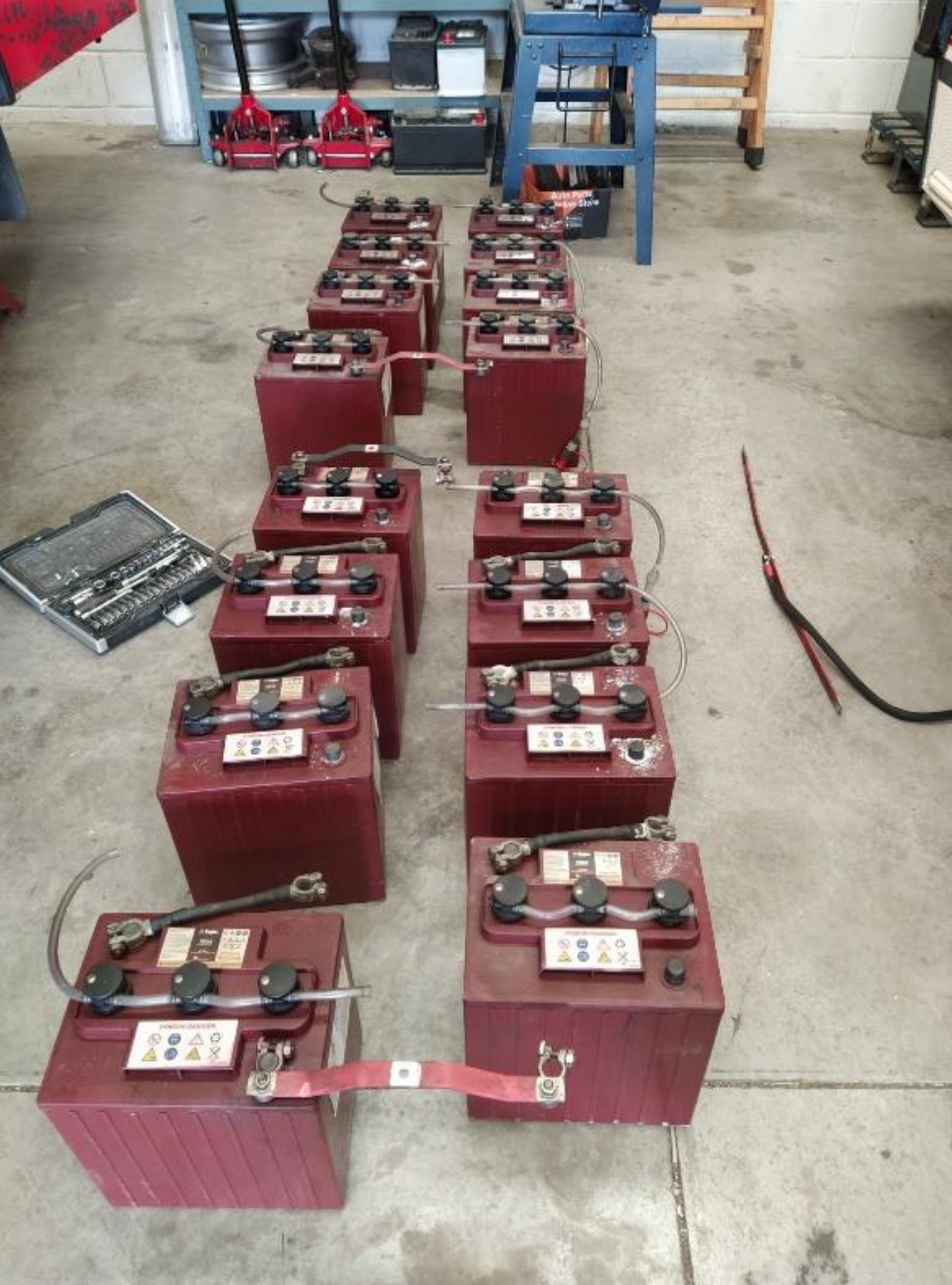 CHANGE TO LITHIUM BATTERY STORAGE

What a difference Lithium has made! With a 60% reduction in weight; the addition of solar power, and charging from the alternator, the power installation has gone from 'worst' to 'best' of all worlds.

The cutting edge installation was carried out by Distribuciones Solares del Principado SL (DSPSolar) based on Spain's north coast, for Rioja region's Parry Innovation S.l  – who specialise in converting Borco Höhns commercial vehicles into attractive and practical mobile retail outlets.

The fuses and equipment compartment is accessible from outside in a hermetic enclosure fitted with a rubber gasket. It is equipped with forced air extraction controlled by a thermostat for proper ventilation.

The power provision for the mobile butcher shop plying its trade in sunny Spain takes advantage of every opportunity for power generation, weight minimisation, ease of use, and system control:
The shop is most popular in summer. And it is in the summer that the demands on the power plant are greatest – more produce is carried; working days are longer to satisfy demand; and the refrigeration plant has to work harder in the high ambient temperatures. Other devices related to the preparation and sale of meat are also in constant use.
The reliability of the system takes all the headache out of keeping produce freshly chilled and supplying a higher quality product to customers.
Schematic
In response to a reader's question, asking for a schematic of the installation, Héctor Cortés of DSPSolar tells us that he modified the following drawing. He says:
We have not used a Color Control GX

We have only used one MPPT solar charger

The MultiPlus is the 3K model

The DC distributor (Lynx) is artisan-made 😉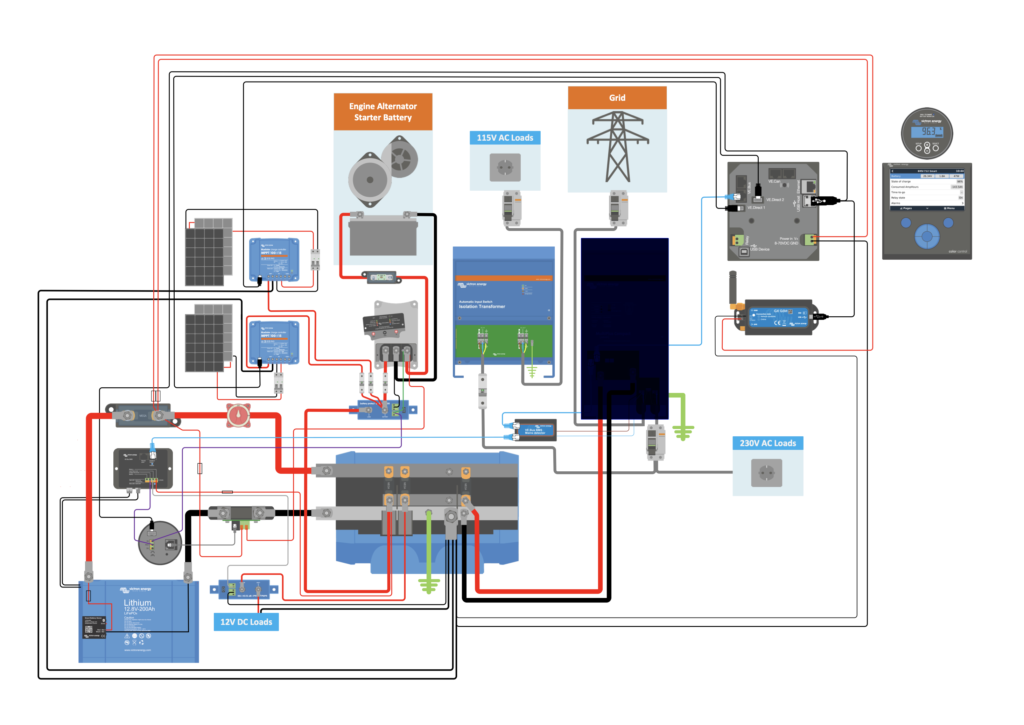 Did you know that Schematics for all Victron Products are available as a downloadable asset from our Website?  Simply select a product from the search bar of this page to see lots of suggestions.