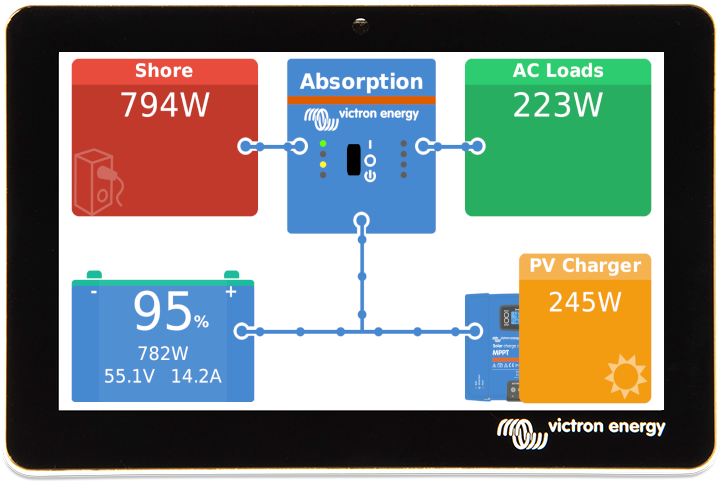 Good day!
Today we have released version v2.51 of Venus OS – the software at the heart of our GX Product range.
This release contains various fixes, the more important ones are:
Fix Victron App icon blinking on Navico MFDs: Simrad, B&G and  Lowrance. The same bug can cause more issues such as the plotter becoming unresponsive and communication errors, as well.
Fix the Grid alarm not being triggered on some systems.
Add Bluetooth menu for the Cerbo GX: there you can enable & disable Bluetooth as well as change the pin code. To see Bluetooth on a GX Device in action, check out our recent Cerbo GX unboxing video, by Jono.
Remote VEConfigure is now 2 or 3 times faster.
Various small improvements, all relating to instance numbering, in the relatively new NMEA2000-out function.
And one that's not super important – yet can catch you if you don't know we did it: the VRM Two-way communication on/off setting has been moved to the VRM Portal menu.
How to update?
You can find information about how to install the new version of Venus OS here. For the full changelog, including previous releases, visit Victron Professional.
Have a good day,
Matthijs Vader