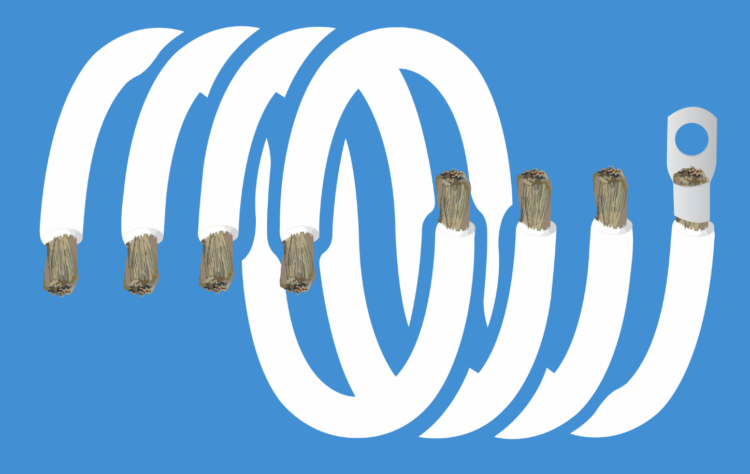 Wiring Unlimited is now available! Download it for free here: Wiring-Unlimited-EN.pdf
What is Wiring Unlimited?
A Victron Energy book by Margreet Leeftink, Information Developer for Victron Energy B.V.
Wiring Unlimited is all about electrical wiring of systems containing batteries, inverters, chargers and inverter/chargers – and going by the testaments on the Victron Community, an invaluable resource.
Wiring Unlimited's primary purpose is to aid in the understanding of the basic principles behind certain electrical concepts and how they apply to Victron Energy products and the installation of such products.
Victron Community reaction to Wiring Unlimited
Here's some Victron Community comments to give you a taste of the reaction to Margreet's book. Topics covered in the book are below these comments.
Michael R · Very good all round intro and guidance. Well done.
Glenn M – Thank you for this excellent resource. An essential reference for anyone planning a renewable energy system.
Stephen O – I had been searching around for something like this book for quite some time. Finally found it. Thank you….game-changer!
Alan -Excellent work on this, with the section on earthing, off grid, grid connected etc.
Pat D – Just got around to reading the book, it's great. Not sure what Victron is paying you, but it's not enough. 😉
dazey77 – Nice book. I am not really the target audience being electronic trained but its nicely done.
JohnC – Stunning stuff, thank you Margreet. And of all the things that caught my fancy, the treatment of the Victron logo on the opening page is a masterstroke of art.
A_V – Great work, Margaret! Thank you, especially for the numbers and examples! Good to have everything in one doc. Lots of useful information and also tricks that I have not read elsewhere.
Markus – This is super helpful.Thank you very much!
paulo3233 – Very good book. Full of information! Thank you.
Topics covered
Ohm's Law
Power
Conductivity and resistance
Current, cable resistance and voltage drop
Negative effects of cable voltage drop
Ripple
Battery bank wiring
Battery bank
Large battery banks
Parallel battery bank wiring
Battery bank balancing
Battery bank midpoint
DC wiring
Select the right cable
Busbars
Cable connections
Fuses and circuit breakers
DC isolation switches
Shunt
Parallel and/or 3 phase system DC wiring
Voltage sensing and compensation
Solar panels
Communication wiring
Data signals
Interference
Communication cables and connector types
Interfaces
AC wiring
Power generation
Distribution networks
System current VA and Watt
AC wiring
Fuses and circuit breakers
AC bypass switch
Special considerations for AC wiring of parallel and/or 3 phase inverter/chargers
Ground, earth and electrical safety
Electrical safety
Earth wiring
RCD
Neutral to earth link in inverters and in inverter/chargers
Mobile installations
Isolation and grounding of Victron Equipment
System grounding
Galvanic corrosion
Preventing galvanic corrosion
The galvanic isolator
The isolation transformer
Conclusion
Here's my own reaction to Wiring Unlimited – It's the kind of booklet us old steam engineers could have done with years ago. Although I did know the basics from Royal Navy college days, it's great to have such a comprehensive Victron flavoured document. Amazing work by Margreet.
Feel free to add your own comments/compliments in Disqus below. For technical queries please post on the Victron Community.
Download Wiring Unlimited: Wiring-Unlimited-EN.pdf
Other technical information downloads such as Recommended Battery Cables and much more are here.