We are greatly indebted to Guy Stewart – a Victron user and installer – for his contributions to our online documentation. It's always interesting to get to know the extended Victron family a bit better …so we're especially pleased that he has written a guest blog:
My name is Guy Stewart and this is my first time writing for the Victron Blog.
I have lived with a stand-alone power system for over 10 years, and now also design and sell off-grid systems for the Rainbow Power Company, a Victron Distributor in Australia and the South Pacific.
For many years, when I first had my own power system, I resisted getting a backup generator. However eventually, during an extended wet season, I needed to get one to avoid damaging the batteries by leaving them flat.
I already had an inverter at that stage, so I purchased a separate Victron Skylla battery charger. This 24V 50A multistage automatic battery charger was actually a bit too big for my Honda EU20 petrol generator, so I needed to make a slight adjustment inside the unit to reduce the amount of current that it drew and prevent the generator from overloading.
While we have now moved on to using combined Victron Multiplus inverter/charger units, this issue of compatibility between generators and chargers has not gone away.
It is always best to buy a combination of generator and charger which has proven itself to be reliable – though this won't always be possible given your existing equipment; or if there is limited local availability of new equipment.
A Recent example of a job I was called out on…
A Victron customer had purchased the 48V Multiplus unit with the massive 120A battery charger. The Multi wasn't purchased through us, but I was referred on as a support consultant to tease out some niggling issues.
Despite this customer having a 7 kW generator he was never seeing more than 72A of charge current. There are several possibilities for this: First I checked the AC input current limit. This was set to 20A which for our 240V supply is enough for 100A. Next thing was to check the DC current limit, this was also set to the maximum 120A.
So what is left? The 'Weak AC' setting. This function – disabled by default – allows for the connection of poor-quality power supplies …at the expense of efficiency. It is sometimes used by suppliers as a 'safe bet' because it means generators are more likely to be accepted than rejected. In this case the DIY client had a good quality generator and the power factor efficiency reduction in this case was about 35%. I disabled the weak AC setting, the unit synced up quickly and began to charge his lithium bank with 110A.
Inverter Generators
The issues of generators and inverter/chargers is common across inverter brands. It is actually a credit to Victron that their units are flexible enough, with the right programming, to accept charge from a wide range of generators.
We had an example of a competitor's battery inverter/charger from a major German manufacturer that refused to stay connected to the very common Honda EU30. While we do not advise our Victron system customers to buy inverter-based generators – if they already own them, we are able to make them work.
For our nautical friends, this can be further complicated by variable shore power supplies.
So what do you do if you are having issues with your Victron Multiplus and generator? Firstly you should contact your local Victron Service agent. They will have advice and technical expertise to trouble-shoot common problems.
If you are an advanced technical user it is possible to use the software that Victron has made available to make some changes to improve compatibility with a wide range of generators.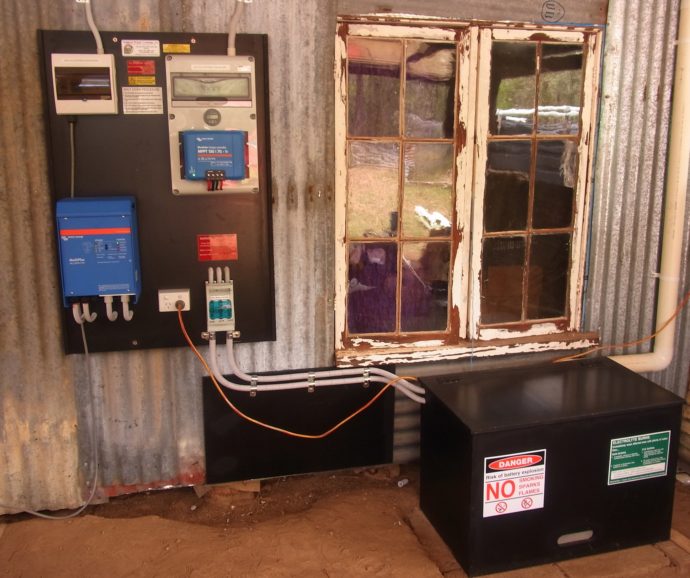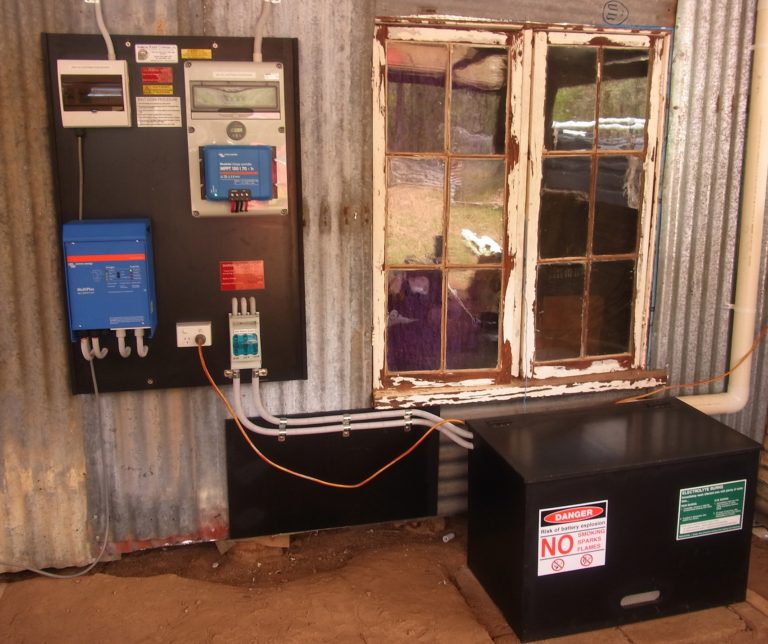 To make these changes will require access to a computer with the VEConfigure software installed, and either a VEbus to USB adaptor, or a CCGX connected with internet access. This allows you to change advanced-installer level features and should only be used after some technical training and understanding of what you are doing.
Using Victron Live, I have been working on a Live MultiPlus Generator FAQ.
https://www.victronenergy.com/live/multiplus_faq
This FAQ page provides the necessary information to resolve nearly all generator compatibility issues that I have come across. I will continue to update it as new cases arise, and encourage you to make comments or edits if you can help further.
If you have had a learning experience with other Victron equipment and think that you could help others I also encourage you to consider contributing to the Victron Live project too.
Victron Live is an online platform that allows people like you and me to contribute what they have learned about using Victron equipment to help others.
Victron makes excellent products, and it is very big job to document and explain all the features that are available. If we can contribute what we have learned by using the equipment it allows the Victron technicians and service staff to focus on making new products and developing further feature requests to improve the experience for everyone.
I hope this helps some of you out there. I am also working on further technical documents for the Victron Multigrid, lithium batteries and ESS system, so keep checking this blog for more articles from me in the future.
(Article posted by: Justin Tyers)