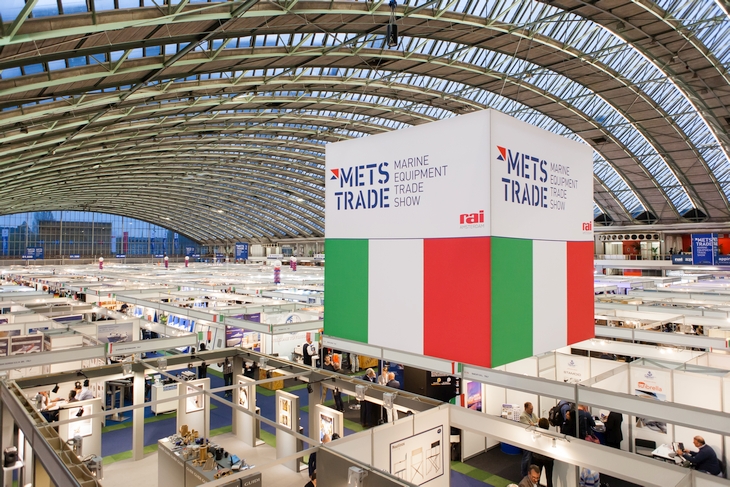 Last week in Amsterdam saw the 30th anniversary METSTRADE Show, billed as the world's largest and most visited B2B leisure marine equipment show. As ever Victron Energy had a strong presence, with many new products on display – Innovation never stops.
It proved to be an exciting week with Victron staff from all around the world in attendance, who were able to discuss and demonstrate the plethora of products on display. Added to that was the well attended Victron Energy distributors' meeting, lunches, dinners, dancing and fun. Here then is a photographic round up from the show last week.
At the show
If you don't recognise that display screen next to the cake, that's the CAN vu 500 which along with the Color Control GX, Venus GX, Raspberry Pi and others, utilise Victron's Venus software.
System monitoring is one of Victron's great strengths as is integration and connectivity with other brands. Examples of these are:
See this blog for the latest 250 Volt SmartSolar MPPT controllers.
You may notice a small device sitting on top of the grey AGM telecom battery – that's a neat new accessory called the Smart Battery Sense, shown below, which measures voltage and temperature using Victron's Smart technology.
The new Phoenix Smart IP43 battery charger, available early 2018.
Adaptive 5-stage charge algorithm
Potential free alarm contacts
Remote on-off (also for Li-ion BMS)
Configure and monitor with your Smartphone
Ideal for use with Smart Battery Sense accessory
We've written about the new VE.Direct LoRaWAN module previously, but what's next and works well with it – let's just say there's some great Fleet monitoring implementations planned – Innovation never stops.
Time to socialise…
Conclusion
Now I understand the hats – and like the photo-booth images say – thanks for joining us at METS 2017.
Credits
Thanks to Marianka Pranger of Victron Energy and Sanne van Maarten of Maarten Schuth Photography for the photographs and information.
John Rushworth