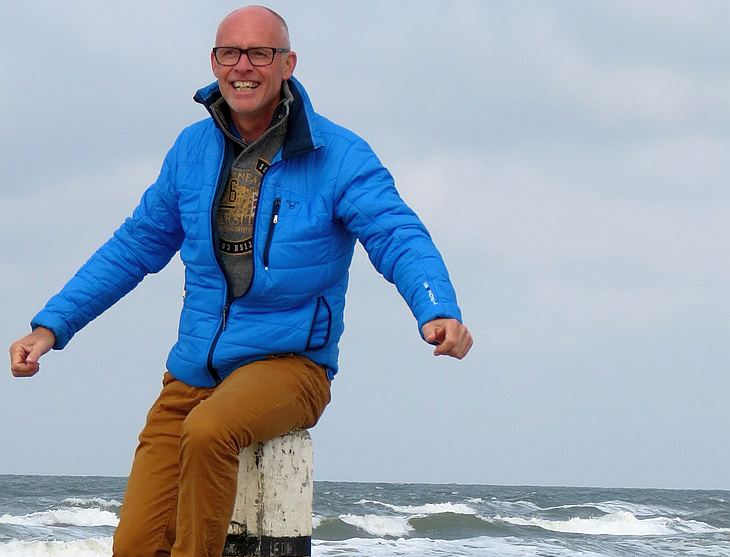 Introduction
This insight is part of the 'Victron Energy people: Who is who?' series of blogs.
For a complete list of Victron Energy people in this series please see:
https://www.victronenergy.com/blog/category/victron-people/
Leo Yntema
Update May 2018: Leo now takes up Ruurd ten Brink's position now that Ruurd has retired after many years of service. Leo is now the Sales Manager for Österreich, die Schweiz, Belgium & Luxembourg.
My name is Leo Yntema, Victron Energy sales manager for Eastern and Middle Europe,  since the beginning of 2014.
I live in a small town called Sneek in the Northern area of the Netherlands, married and father of three children, one of which who still lives at home with us.
I have an electro technical education and a follow-up study as teacher. During my studies I came to the conclusion that I didn't want to be a teacher in front of a school class. I started working in a technical wholesale company and after 18 years I left this company as an operations manager.
Because I wanted a new job with more social responsibility, I started to work for an organisation specialised in working with disabled people, physical as well intellectually limited. I was responsible for the industrial department, from very simple packaging work to a bicycle factory, from assembling LED tube lights to medical equipment, built in a cleanroom. After 6 years I missed the dynamism of the commercial world and looked around for a new opportunity.
That was the time when I started working for Victron Energy. For almost 4 years now and every day I enjoy my job. Victron is a company with a lot of freedom and self responsibility, innovative and successful – that's what appeals to me about this work.
In addition to my work, I'm also committed to Dorcas Aid International on a voluntarily basis. Dorcas is a Christian charity organisation with projects in Eastern Europe and Africa. They collect money through subsidies, donations and the sales of new and used products in their 30 shops all over the Netherlands. For the shop in Sneek I'm the chairman of the board and together with 80 volunteers we run the business. All goods sold in the shop are come from individuals and companies who carry a warm hart for Dorcas.
To stay in shape, I try to take a ride on my road bicycle or MTB once or twice a week. During such rides I love to use all my energy – after that though I always find a little more for a glass of cold beer. Cheers!