Specialized Solar Systems, based in South Africa, have set themselves an ambitious target: To become the Electricity utility provider for disconnected rural communities all over South Africa.
The national electricity grid system simply does not supply electricity to many remote and outlying areas – the cost of infrastructure being prohibitive. Specialized Solar Systems – or Triple S, as they like to be known – are implementing a plan to provide overlooked communities with the electricity they need. Their plan will change lives.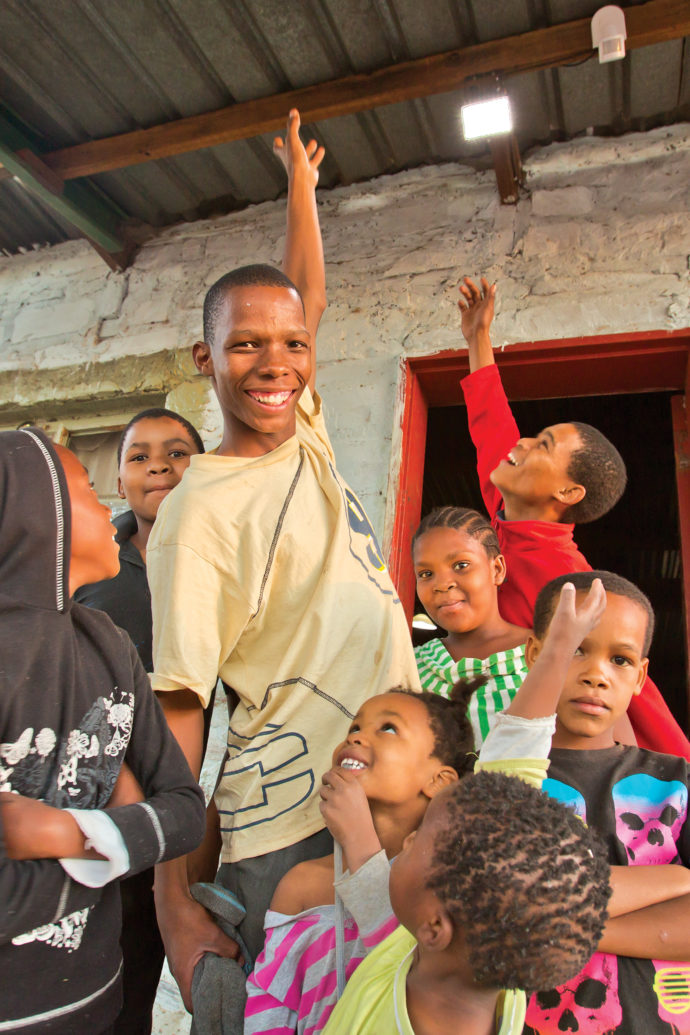 Lack of electricity places communities at a disadvantage – it denies them an equal footing with towns and cities when it comes to education, work opportunities, and as a result; financial security. Providing electricity to these communities accelerates equality; it enables economic transformation by allowing rural communities to produce and sell goods; it enhances education by providing light so that school children can continue to study in the evenings; and for parents it offers the chance to be involved …to become informed about South Africa's (and the World's) current-affairs via the medium which most of us take for granted – television. The simple convenience of charging a mobile phone – allowing people to stay in-touch – suddenly becomes possible. And television entertainment enhances quality of life.
Triple S offer packages which include not only the micro-infrastructure to produce solar electricity, but will also supply and install 'packages' of equipment which include the domestic wiring and sockets, together with 12VDC pendant lights, fridge and television – according to the consumer's choice, making it simple for a household to choose a package of utilities which will work for them and their lifestyle, without the need to source electrical consumables. Triple S then sell the electricity to consumers per unit.
The economic argument for their investment is sound. At the moment a rural household wishing to have electricity produces it from a generator which – in addition to the initial outlay – consumes between 1 and 2 litres of petrol (gasoline) per hour. The monthly cost of running the generator for, say, 5 hours per day is between 1,000 and 3,000 South African rand. To purchase the same five hours/day of electricity produced from Triple S's solar installation will cost the consumer less than 150 rand per month. Not only is this clearly much less expensive than running a generator, but it's quieter, doesn't produce fumes right outside your door, and the affordability of electricity provided in that way places it within reach of a greater number of households.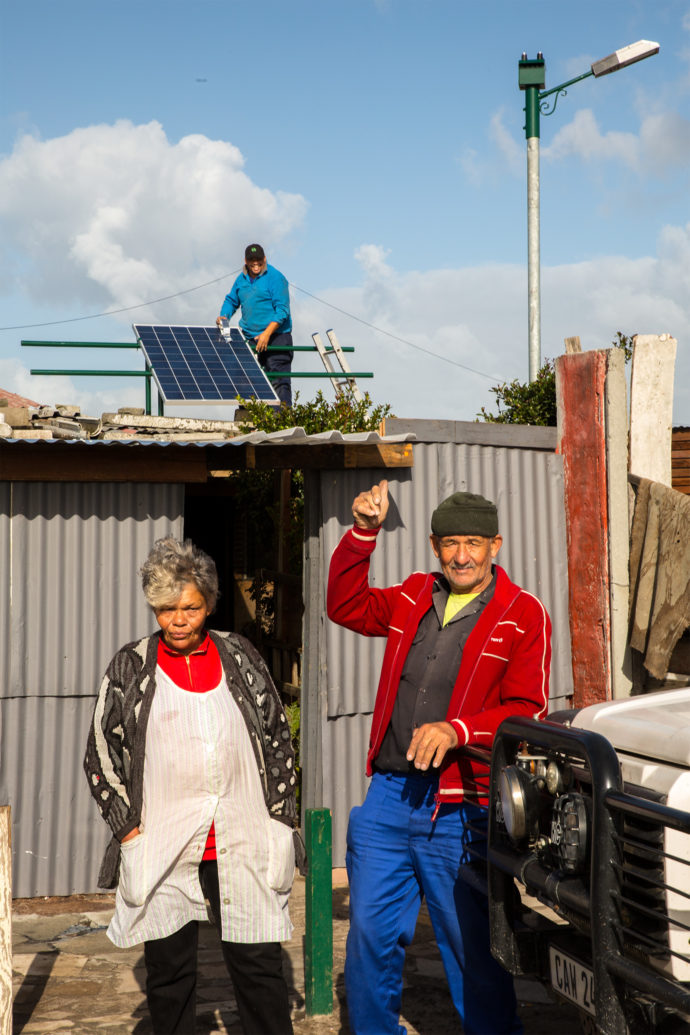 As a contribution to 'social' improvement, Triple S also install a streetlight, free of charge, in the vicinity of each new hub.
Another social dimension to the company's vision, when recruiting installation engineers, is to offer jobs to unemployed people who live in these rural communities – training them over a three-month period. This vision brings with it some unexpected benefits: Triple S found that by recruiting staff from the communities they are trying to serve their products gained greater acceptance. Because their new recruits already had a unique understanding of the needs of new customers, an understanding of their concerns, together with an ability to 'talk the language' of the customer-base – new business was found easily and the offer was taken up readily. The benefits didn't stop there: For the new recruits, hopelessness was turned to opportunity, they found that their status within their communities was elevated, they became educators …able to answer questions about these new infrastructures, their commitment to their work is very high, and sick leave very low.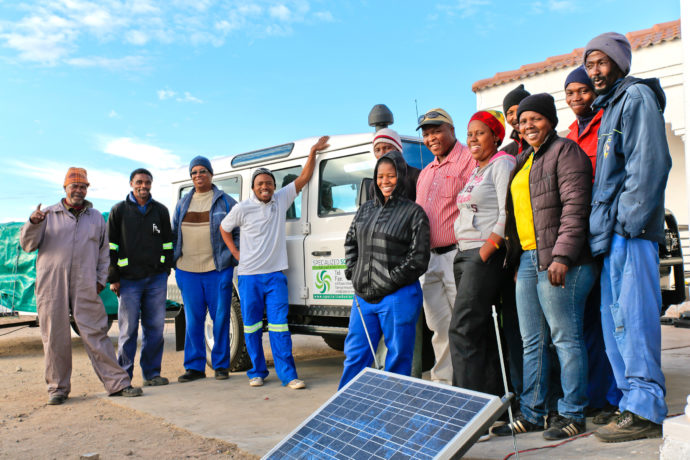 In addition to the mission to provide electricity to remote communities Triple S, of course, also provide off-grid/grid-tie, single-phase/three-phase systems of any size for commerce and private users with or without remote properties, and/or a sustainable energy ethos. They're a distributor for Victron Energy and a typical large house installation in South Africa incorporates:
2 x Victron Smart Solar 150/85-TR MPPT
15kVA Victron inverter|charger/controller
7.95 kWp (30 X 265W) PV Solar panels array delivering an average of 43kWh per day
48 x 2V Lead acid storage cells in crates with additional water.
Victron CCGX Color Control with battery monitor and Wi-Fi dongle for remote management
Wi-Fi router for GPRS communication
Together with all cabling and control that's quite a lot of kit – but just wait until you see how quickly they can install it!: