As the Victron Blog and Victron Live expand, it's good to see more and more folk engaging in dialogue with the use of DISQUS comments. Thanks to you all.
It occurred to us though, that out here on the net, people are just names in the ether and it might be nice to have some insight into who you are speaking to. For instance the headline image above, taken in November 2014, shows the Victron Energy sales team – but who is who and what do they do?
Besides their sales functions which cover regions throughout the world, the team also have diverse roles and product specialities. Because of this we thought it would be good to introduce you to some of them. But first we need someone to start the ball rolling and volunteer a bit about themselves!
In fact moving forward we'd also like some of the Victron dealers to do the same. Below is a photo taken from a recent dealer training event. I wonder who will be first there to volunteer and tell us about their business, and their relationship with Victron?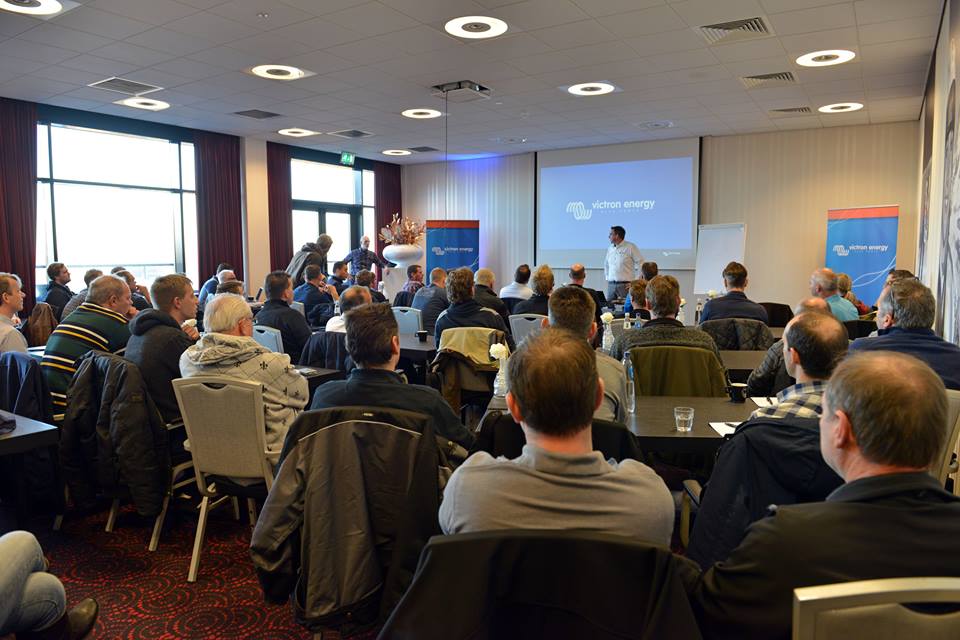 Over time it is hoped this newly created blog category 'People' will become a valuable resource for staff, dealers and customers alike. A place where you can learn more about who is who and what they do.
Calling all volunteers then – Please leave your comment in DISQUS below and we'll get back to you with an idea of the kind of information we think will be helpful. Feel free also to suggest what information you would like to see, in the new 'People' category.
For a complete list of Victron Energy people in this series please see:
https://www.victronenergy.com/blog/category/victron-people/
DISQUS Tips
To receive updates about conversations and comments on particular Victron posts, click the 'Subscribe' button at the bottom left of the page, in the respective blog post.