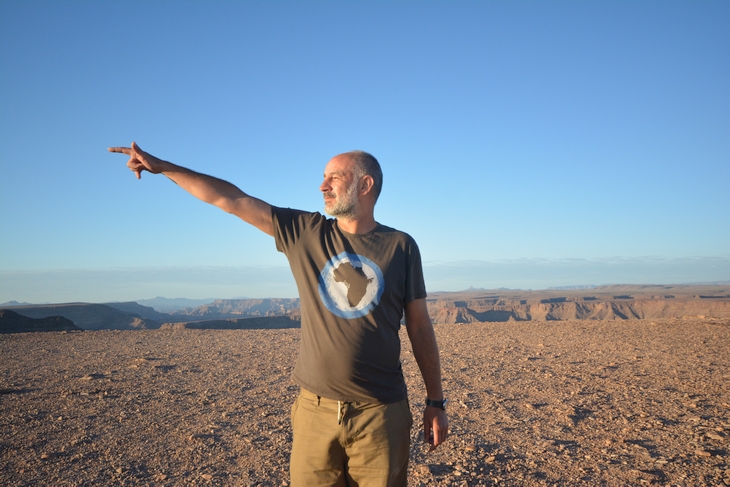 Introduction
This insight is part of the 'Victron Energy people: Who is who?' series of blogs.
For a complete list of Victron Energy people in this series please see:
https://www.victronenergy.com/blog/category/victron-people/
David Alsina
My name is David Alsina; yet another happy member of the Victron Energy blue team. My early life started in Barcelona next to the Mediterranean Sea. Even from those early days travel has been a passion, using any opportunity to get out and explore – near or far – first for pleasure and then later on for work.
Work-related travel is like playing Russian roulette, a barrel loaded with unexpected destinations.  That is how you end up in places you wouldn't necessarily decide upon yourself, such as Cleveland, South-East London, Moravia, Chihuahua City or Lagos. Once there it's then that you learn – the magic of a place depends primarily upon the people you discover there.
Maps are very attractive to me – at home, you may stare at a location on a map and wonder how that place might be, the name of a town may sound exotic – or funny – and once visited, after you return home, that same map location doesn't look the same anymore and now conveys experiences, adventures, people and a certain feeling of ownership, which grows inside you.
Before I was involved with photovoltaics, I worked in automation. A crankshaft-deburring machine took me to rusty Detroit, where I lived for 3 years. I can't say it was pretty, but the experience of living there was really worthwhile; yet I was missing the salty air of the sea, so I crossed the border to settle near the Canadian Atlantic coast on Cape Breton Island, a magic, beautiful and rural place, which I still call home.
So rural in fact, some people live completely off-grid and it was that fact which led me to ponder how do you get power where there is no power? By helping an off-grid neighbour with his PV and hooking up a wind turbine I could see the results, so I taught myself more about renewables online. Subsequently a call from a friend, back in Barcelona, gave me the opportunity to join the industry for real. It was time to move back home.
But soon enough I was enjoying being back on the road for work. This time the unexpected destination was Africa. I was sent to Nigeria and Uganda in the first instance. That was 11 years ago, arriving full of prejudice and ignorance, to the extent I was even scared to step out of the hotel, afraid of eating, afraid of mosquito bites giving malaria – but very quickly Africa grew on me and the fear turned to fun. Shortly before I turned 40 I discovered the reason for my pleasure; a key piece of information. Africa Day is May 25th and that day is also my birthday – it was destiny!
I am very passionate about this diverse, contrasting, continent that keeps people  smiling, no matter the tough lives many of them live. If you need a hand, people are just there – Africans jump over any language barrier as if it never even existed in the first place. Walking along the street, people greet you, even if it is just a barely noticeable nod of the head, or glancing eye contact – people acknowledge people; even 'rules' can be negotiated: do you feel like smoking in the taxi, the driver says no problem as he stops the aircon and lowers your window for you!
Even now as I approach my 50s,  travel keeps me feeling the same young guy I've always been. Travel is living, no matter if it is for work or pleasure, and in keeping moving on, one never seems to grow old. It's the same with Victron – this forever-young company that doesn't like to stand still, always with some new product or feature to add on – it's no wonder others seem green-eyed for those of us that are part of  'The Blue Team'.