METS is billed as the world's largest Marine Equipment Trade Show and is one of the most eagerly anticipated shows on Victron Energy's events calendar. This year proved no exception with the show being held last week in Amsterdam from Tuesday through to Thursday.
According to the METS website: "The 2016 edition of the METSTRADE Show has once again broken all previous records for exhibitor and visitor attendance while setting a new benchmark for how a B2B exhibition becomes a memorable event for all involved".
Were you there? Here's a few photos from the event, including the well attended 'booth party' where music and merriment were the order of the day!
Still not using one?
The MultiPlus & Quattro family is 20 years young and being expanded! The new smallest member is the Multi 500VA, and also on the high power end there is now the 48V 15000VA Quattro. This picture shows the reasons for using one being explained: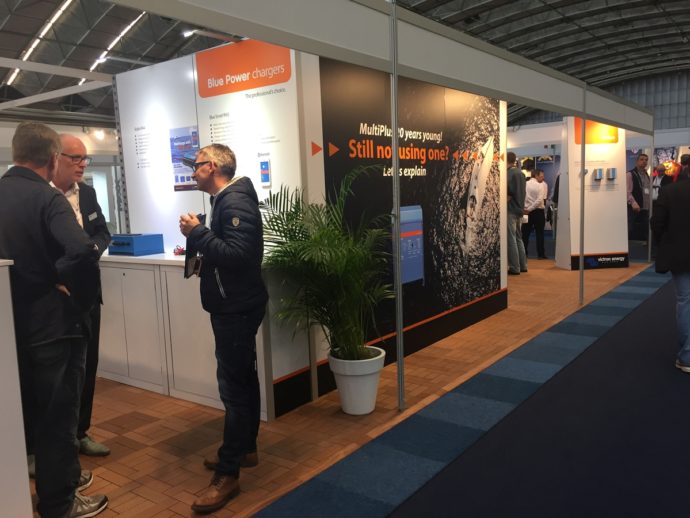 MultiPlus & Quattro family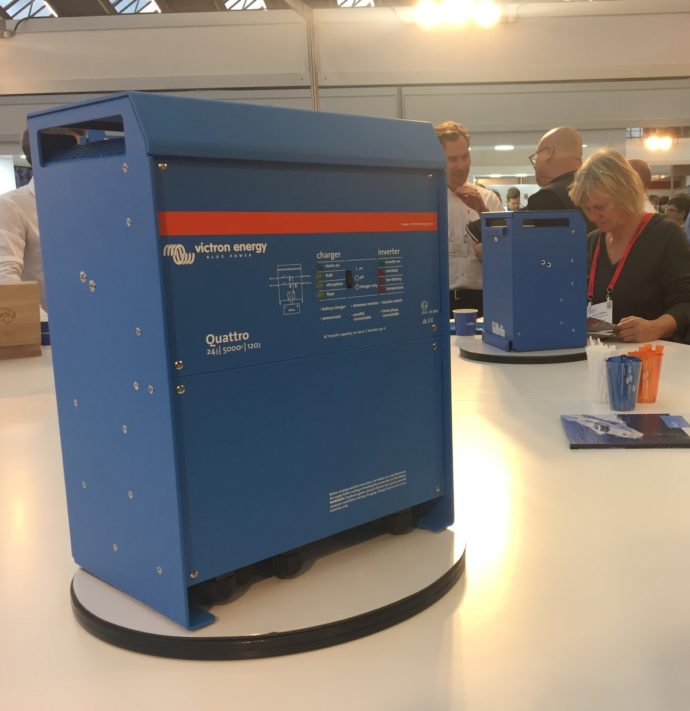 NMEA 2000 Marine Protocol & MFD integration
During the exhibition, there was great interest in all the integration options offered by Victron products.
The NMEA 2000 protocol, is a plug-and-play communications standard used for connecting marine sensors and display units within ships and boats. During the show, there was lots of interest in our compatible products:
Using the NMEA 2000 protocol, Victron equipment can be integrated in many multi function displays. Such as the ones from Maretron, Raymarine, Garmin and many other brands.
For more information see our NMEA 2000 & MFD integration guide.
Music & Merriment
The well attended Victron booth party overflows into the aisles.
Conclusion
Once again a fun and clearly worthwhile show – if you didn't make it this year, and even if you did there is now a useful METSTRADE Online Community website; a unique year-round virtual meeting point for the leisure marine industry to create, share and comment on useful content related to the latest developments in the industry: https://community.metstrade.com
John Rushworth