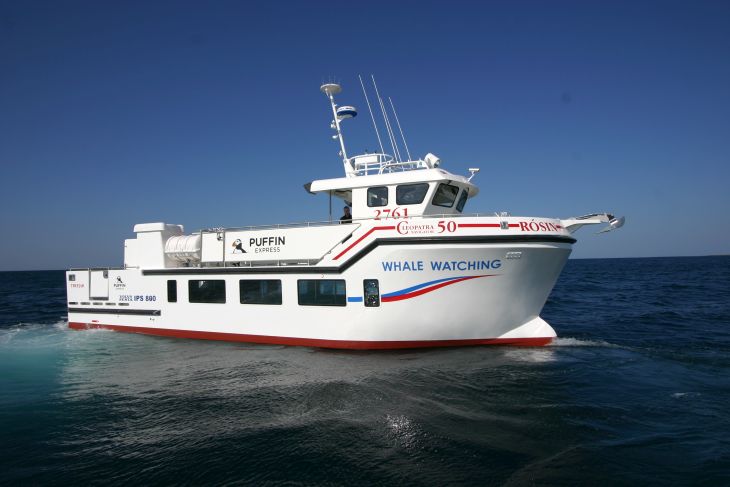 Trefjar Ltd was established in the town of Hafnarfjörður in Iceland in 1977. Since then they have grown considerably. They are now the largest and by far the leading manufacturer of their kind in Iceland. The company has two factories manufacturing fibreglass boats, aquaculture equipment and acrylic parts.
Cleopatra boats is their boat building operation and we are delighted to note that they have chosen to fit Victron Energy equipment to their range of vessels. Equipment fit includes Quattros, Isolation transformers, DC to DC converters and more.
Boat types
The Cleopatra boats range includes tourist boats for whale watching in summer and trips to view the northern lights in winter. Iceland must certainly be one of the best places for that and if you find yourself there why not try a trip on Rosin (shown above) with Special Tours of Reykjavík.
Other builds include fishing boats and ferries. All are fitted with Victron equipment. Below are examples of some new builds.
Gisli Sursson
Gisli Sursson is a Cleopatra 50 fishing boat.
Pandanassa
Pandanass is a 33ft ferry used by a Greek monastery and forms part of the Cleopatra passenger range of work boats.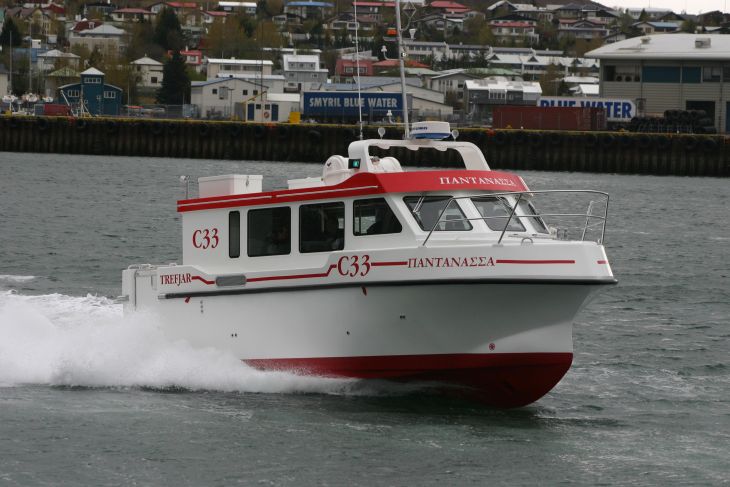 Tranoy
Tranoy is 36 ft in length and forms part of the Cleopatra fishing boat range.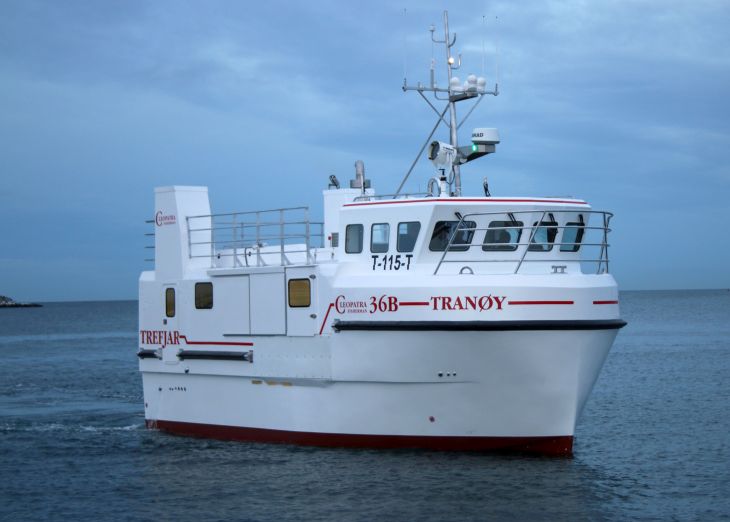 Conclusion & Credits
Dare I say it? I was in the third of the so called  'Cod Wars' in 1976 aboard HMS Rhyl just before Trefjar started building their boats in '77. The seas back then were 60ft and the winds were off the Beaufort scale which stops at F12 Hurricane force; maybe that's why companies like Trefjar build such seaworthy looking boats!
My thanks go to Ulfar Thor Vidarsson, project manager of Trefjar Ltd., for the images in this blog and also thanks to Niels Kaarill of Victron Energy for the heads up on these sturdy boat builds.
Links
Trefjar: http://trefjar.is/cleopatra-boats
Cleopatra Boats: http://cleopatra.is
Facebook: https://www.facebook.com/Cleopatra-boats-1542675665982925/