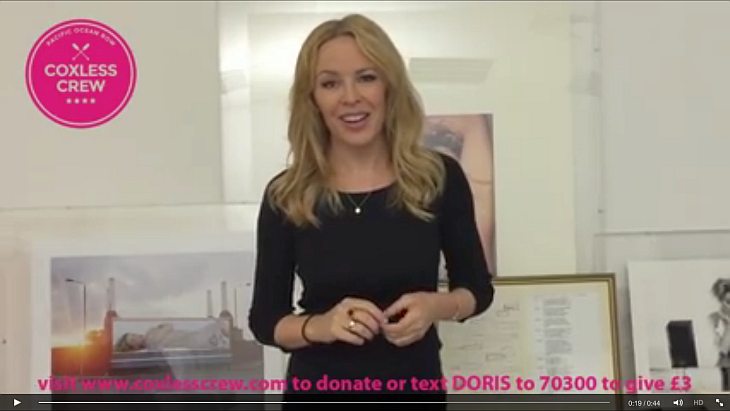 As the Coxless crew approached Samoa they had to dig even deeper than usual to reach this next ocean rowing goal, due to the prevailing conditions. Samoa is the second of their milestone stopovers, since leaving San Francisco in mid April this year. How nice then that their patron Kylie Minogue sent them a message of encouragement during those tough conditions.
Arrival in Samoa
Kylie's message must have worked though – as the team arrived safely in Apia, Samoa at 8.40pm UK time on Sunday 1st November. After 96 days at sea since departing Hawaii, Laura, Emma, Natalia and Lizanne stepped ashore as you can see in the image below. Apologies for the image quality of this important moment, but in this instance it is the quality of the moment that counts.
Congratulations to the Coxless Crew and team from all at Victron Energy!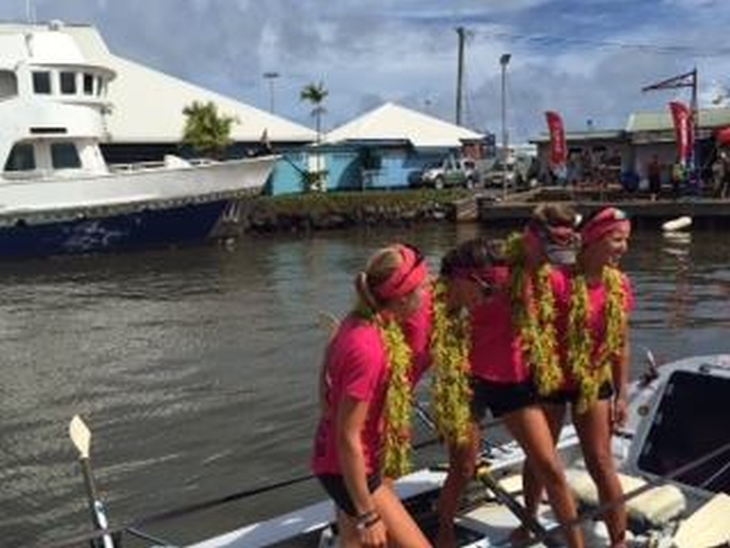 Celebrations
Now the girls are celebrating the end of this long and arduous but highly successful second leg of their Pacific row journey, whilst the team resupply their boat Doris. Shortly Meg will join the Coxless Crew, replacing the lovely Lizanne for the final leg to Cairns, Australia.
You can read about the fun, food and frolics in Samoa at: http://coxlesscrew.com/blog/ – which includes Laura doing the Samoan Haka!
Learn about and support the Coxless Crew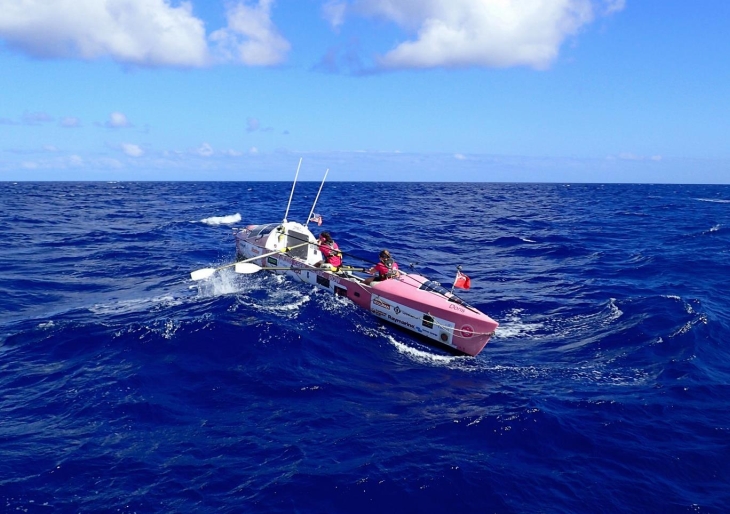 Image courtesy of: http://losingsightofshore.com
Charities
The charities being supported are Walking With The Wounded and Breast Cancer Care.
The Coxless Crew
The rowing crew at any one time consists of 4 ladies, from a team of 6 plus of course all the support team, behind the scenes. These women are rowing 8,446 miles unsupported across the Pacific Ocean. Read more about the crew: http://coxlesscrew.com/crew/
The boat
Doris is 29 ft long and 7 ft wide, made mainly of Carbon Fibre. Read more about Doris: http://coxlesscrew.com/the-boat/
Sponsorship
Victron Energy and Victron distributors Barden UK Limited are pleased to be sponsoring the Coxless Crew team in this challenging endeavor.
To keep Doris energized she is equipped with 2 of everything below, to ensure system redundancy:
Coxless Crew sponsors page: http://coxlesscrew.com/sponsors/
Links
Website: http://coxlesscrew.com
Facebook: https://www.facebook.com/crew.coxless
Twitter: https://twitter.com/coxlesscrew
Blog: http://coxlesscrew.com/blog
Donate: http://uk.virginmoneygiving.com/team/coxlesscrew
YouTube: https://www.youtube.com/channel/UCVDZK7L34_bPesQAIiE-5FQ/
John Rushworth