Color Control GX: Significant firmware release v1.16
With the advent of this significant firmware release, it seems safe to say that v1.16 heralds a new era in the ever increasing capabilities of the CCGX and the VRM portal. v1.16 for the Color Control GX (CCGX) went live earlier today.
And there is even more to come. In fact some of you may have had a glimpse of the devices, apps and Assistants in development, if you were at METS. More of that in a future blog. For now though, let's look at this new CCGX firmware release.
What's new in Firmware v1.16?
It is said that a picture paints a thousand words, so here are some example screenshots from the new release. Your own system may differ from the images shown. A detailed changelog follows these images.
The blog headline image above is of the primary or main CCGX page.
Secondary CCGX page.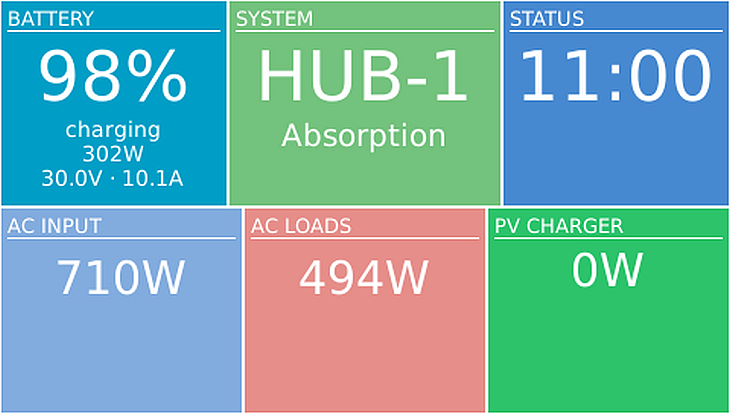 Settings – Top of screen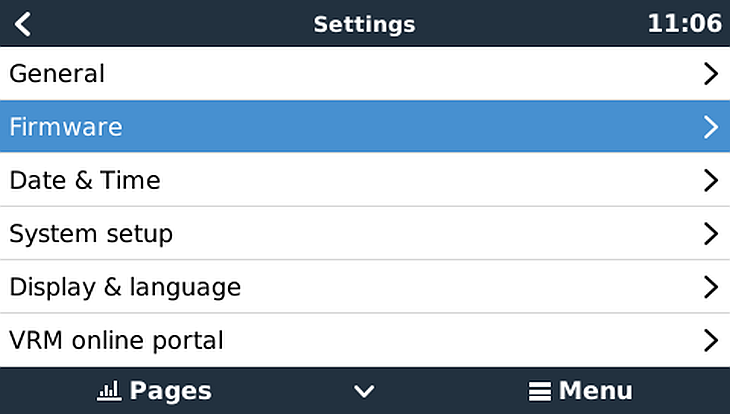 Settings – Bottom of screen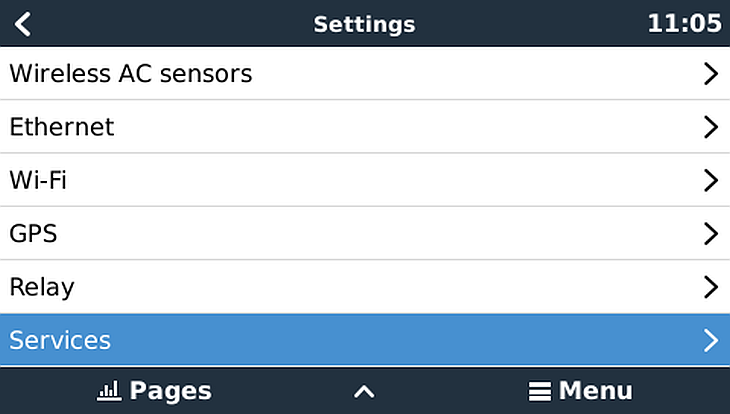 System setup
Wi-Fi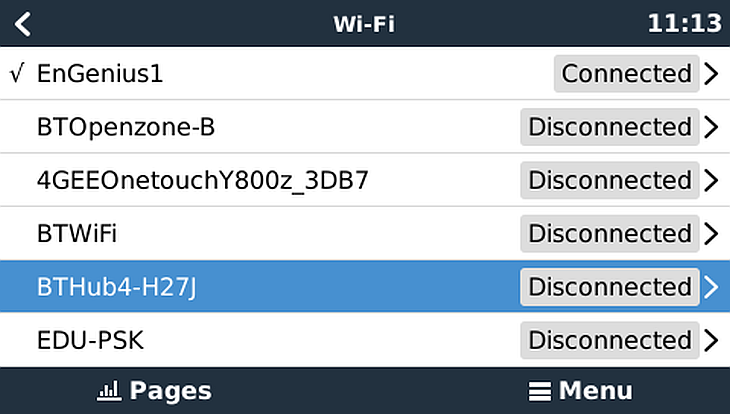 VRM online portal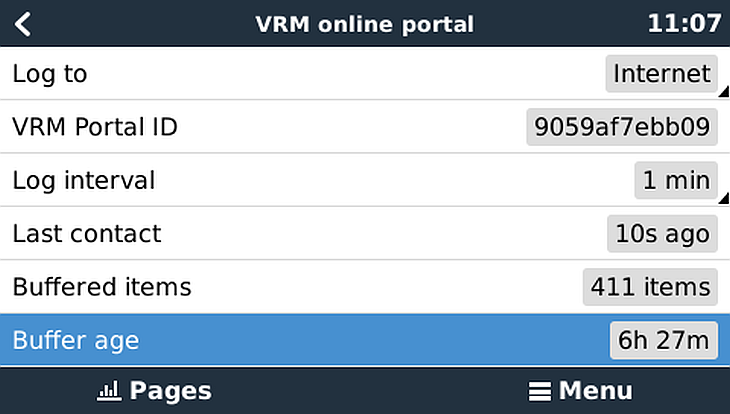 New capabilities and devices
As can be seen in the images above there is increased capability, plus support for a number of new devices such as Wi-Fi and Wireless AC Sensors. We'll cover such accessories in another blog later this week, along with some additional tips and suggestions. In the meantime, we'll let you get familiar with the new firmware and the changes detailed below.
CCGX firmware changelog from v1.15 to v1.16
General:
New products supported:
Networking:
Other bug fixes:
Known issues:
How to update
A Color Control which is connected to the internet, either via LAN/Ethernet or USB Wi-Fi, will automatically check for updates every day, at 02:00 UTC. When new updates are found, it will automatically update itself. If not connected to the internet, it can be updated with an SD-card. See Victron Live for instructions: Color Control – how to update firmware with a USB-stick or SD-card
Conclusion
What can I say?  v1.16 – it rocks!
I say that having been involved throughout the testing phase. Now it is your turn to enjoy the benefits of this new firmware. As ever we welcome your comments and ideas below.
PS. Have you discovered Victron Live yet?