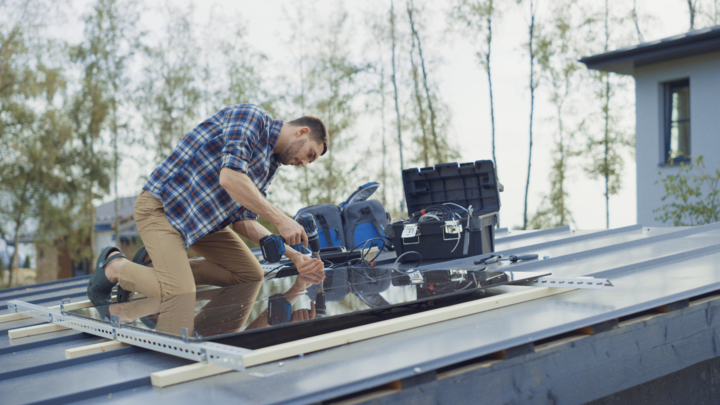 Three years ago we set up a comparison test to evaluate the solar harvest from four different types of panels.
The panels all face south. We've now added two more solar arrays to the comparison test to evaluate the harvest from East and West facing panels, in otherwise identical circumstances.
The long-term test is taking place in the European country, Romania.
You can view the live and accumulated harvest test results at any time by visiting the Victron Energy homepage, and clicking on 'Field Test: PV Modules' at the top left of the page in the menu bar.
Four panel-types
The original South-facing comparison test includes Mono; Split-Cell; Poly; and Perc panels.
The newly-added east and west facing arrays are Perc panels.
For this new comparison test all accumulated values have now been reset – but the three-year test results have been saved for your information, and can be found bottom-right on the field test page.
Results
It's interesting to note that the best performing panels in our test were Split-cell at 9511kWh over three years …but all four panel types ended the test with just 5% variation in results.
Taking the Poly Panel result as our base (total = 9113kWh) and calling that 100% – the panels performed like this:
Poly = 100%
Mono = 100.5%
Perc = 104%
Split-Cell = 104.4%
Video
We've made a short video summarising the new test parameters:
And if you'd like a reminder of the all the environmental circumstances and technical parameters we chose for the original test you can recap that information here: