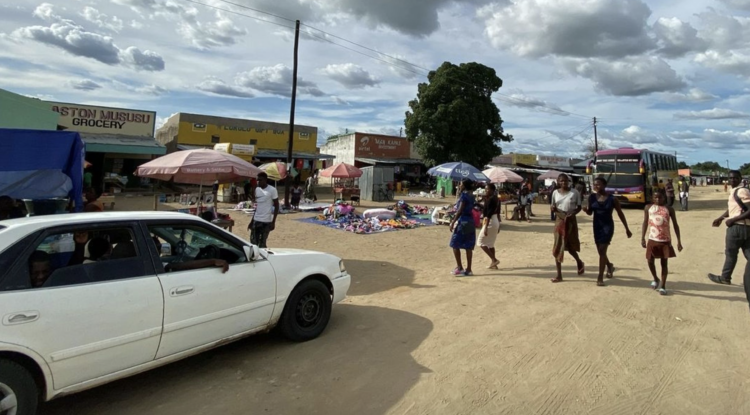 More than twenty Health Clinics which provide care in the remote areas around Lukulu, Zambia, will soon have reliable electricity from solar energy systems.
A design called 'African Solarbox' has been developed by Our Energy Foundation working in collaboration with Top Systems and Infralicht. It's a ready-to-go, tamper-proof energy system consisting of six solar panels and eight batteries which can be delivered to remote locations where it will be providing energy within ten minutes.
The system harvests approximately 14 kWh of electricity per day and includes a battery pack with 10 kWh capacity – sufficient for overnight lighting, medical refrigerators, electric microscopy, and the running of various small devices.
The system designer is Henk Meulink whose company MijnEnergiefabriek is a wholesaler of intelligent solutions for solar panels and solar water heaters.
Our Energy Foundation has achieved more than forty energy supply projects for schools, hospitals and other institutions in Kenya, Tanzania, Uganda and Zambia, using financial support from Rotary International and Lions Clubs International – together with corporations, schools, churches and private foundations.
MijnEnergiefabriek also donates 10% of its annual profit to these causes.
Discussing typical regional difficulties Meulink says: Lukulu is located in the northwest of Zambia – it's a very poor and isolated area about the size of the three northernmost provinces of the Netherlands, and can only be accessed by dirt roads. The capital has one regional hospital which used to be without power between midnight and six every morning – so night-time care could not be provided. Fortunately this changed in 2019 with the installation of solar panels, battery energy storage and LED lighting.
Robust, reliable solar energy
During a visit to Lukulu, Meulink visited various health clinics in the region where the situation turned out to be even worse.
There are 23 health clinics around Lukulu, of which only three are connected to the electricity grid, he says. Grid power is seldom available – and never at night. Some clinics had invested in solar panels and batteries, but these were regularly 'borrowed' by fellow villagers.
This was an intolerable situation which I wanted to solve by designing a robust and reliable solar energy system that could not be misused, or indeed stolen. I made some rough sketches based on Victron Energy components and began investigating Energy Storage Systems (ESS) – which is how I met Norman Heins from Top Systems, who was immediately enthusiastic about my ideas. Together with Infralicht we developed those sketches.
Says Meulink: The solar boxes had to be vandal-proof. Also, the batteries and inverters had to be free of user-control buttons and switches – a green and red light being sufficient to indicate the current status. The rest of the installation is safely concealed under lock and key. External components such as the solar panel roof are attached with locking screws, preventing removal.
100% Sustainable. 100% Off-grid
An important precondition for all devices was clean power – able to be fully charged by the sun. Also, the solar boxes had to be as small enough so that 24 solar boxes could be transported to Africa in a single container.
Meulink describes how it was achieved:
Eight Hoppecke AGM-Ess batteries of 6V/200Ah each –  with a total capacity of 10 kWh – form the basis of every energy system.
We chose sealed lead-acid batteries using absorbent glass mat technology in combination with the Hoppecke Extended Stability Standard because they offer the highest quality of their kind. The batteries have an excellent number of charge cycles. Moreover, they are efficient in absorbing charging current and there are no technical parts that can break. This is certainly an advantage in this project, because the clinics are difficult to reach breakdowns could result in weeks or even months of delay before repairs or replacements can be made. In the rainy season, some areas are closed off from the outside world for several months.
The Hoppecke battery pack is charged by the sun. Six solar panels of 380 Wp – donated by MijnEnergiefabriek – provide power for each system.
The solar panels are linked to a SmartSolar MPPT 150/45 Solar Charge Controller which provides the correct charging current to the batteries.
A MultiPlus-II 48/3000/35-32 inverter/charger capable of 3 kVA of continuous power provides each clinic with electricity on demand – night and day.
Remote control and monitoring
A Cerbo GX communication device provides control and monitoring of the system, whilst a GX Touch 50 display provides a touch-screen user-interface.
Thanks to a GX LTE 4G cellular modem and a Zambian SIM card, the system is also equipped with internet access, says Heins. Although the electricity grid in Africa is limited, the GSM network is excellent. Through the network connection system data is visible on the Victron Remote Management (VRM) portal. The local African installer/technician; Our Energy Foundation, and Top Systems can log in and even manage the system in the unlikely event that a malfunction occurs. When the door of the Solarbox is opened an alarm is triggered, both on-site and digitally, so that we can immediately take action.
Demo Unit
To test the design and operation of the African Solarbox prior to shipping, a demo system was first created which was extensively tested in the Netherlands. Based on test results, some optimizations were made. The Solar roof of 4 x 4 meters was fine-tuned so that instead of a flat roof, a slightly pitched roof was chosen, allowing the solar panels to be cleaned naturally, each time it rains.
In the summer of 2022, the demo model was ready and Meulink started looking for a sponsor, which he found in a private foundation. Subsequently, the construction of the 23 energy systems could begin and were ready for testing by November.
Each folded solar box has a size of 80 x 120 cm. As a result, 24 boxes fit perfectly into a sea container, says Meulink; leaving only 2cm of space!
The boxes left for Africa at the beginning of February, arriving a few weeks later in Dar es Salaam, Tanzania, from where they still have to travel approximately 2,000 kilometres to Lusaka. From there, the boxes go in smaller trucks to the Lukulu district.
A local installer who has already succeeded in commissioning the Hospital system is once again working with Our Energy Foundation on the installation and on-going maintenance of the shipped units. In addition he will install wall-sockets and lighting points together with LED lighting in all clinics.
Plug-and-play energy systems
Once on site, the installer will find he can open the boxes and connect them to provide power within ten minutes. However, due to the size of the area, and the difficulty in accessing the clinics, the 23 solar boxes will be installed on a rolling programme beginning in May and not completing until August this year.
Solar Benefit
Because of the intensity of the sun in Africa the solar energy system will be capable of supplying electricity 365 days a year, day and night, without the need for another energy source. This yields enormous benefits: the provision of First Aid in the area around the location of each of the 23 clinics will be substantially improved; medicines and antibiotics can be chill-stored; and emergency operations, child-berth and other urgent interventions can also be performed even at night – saving lives.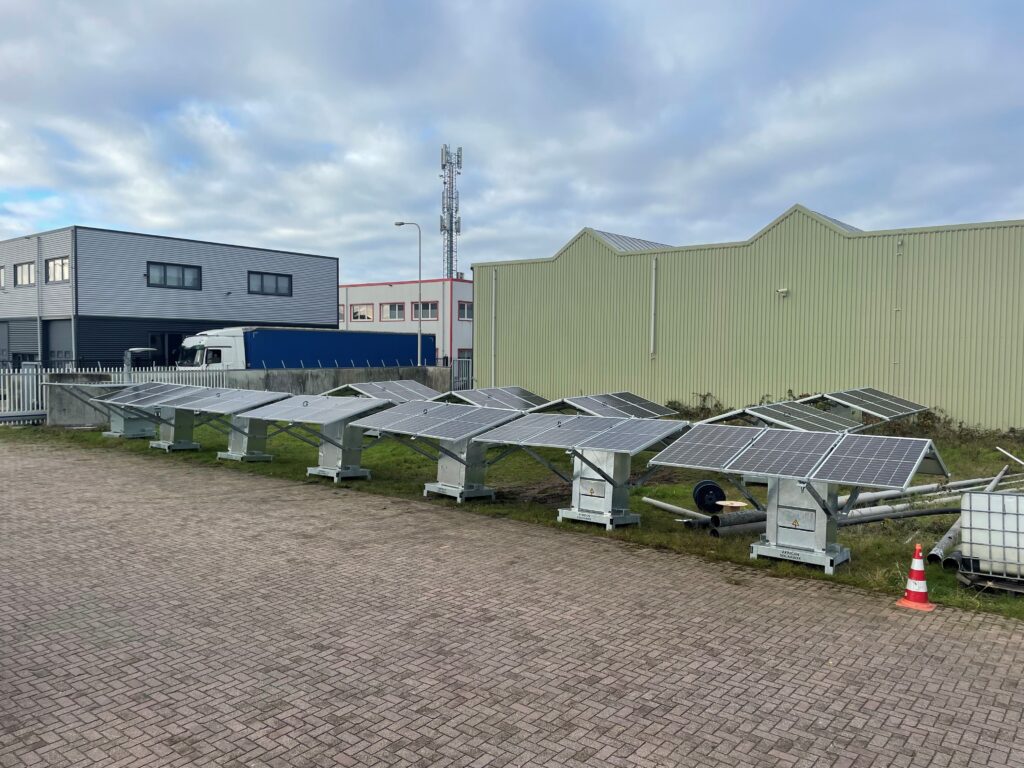 The project in Zambia has generated a lot of publicity and interest in the African Solarbox, with enquiries arriving from Suriname, Malawi, Zimbabwe, Sudan and others together with the British Red Cross and even International Departments of Defence taking interest.
The availability of reliable remote solar power changes everything.