High in Austria's mountains there's a quiet revolution. Timber built, super-insulated, tiny homes with Energy Storage Systems are delivering low-energy comfort for their owners.
The built-in power system also allows the property to run off-grid.
The modular house is built entirely from recyclable materials. Here it is pictured in the town of Lainach which has fewer than 500 residents who enjoy the clean air and tranquility you find at almost 1000 meters above sea level.
The closest urbanisation – Lienz – is a 25 minute drive away, as is the Austrian ski resort Heiligenblut and the highest peak of Austria (Großglockner).
The  lifestyle in rural Lainach is highly self-sufficient and attracts independent-minded people who love nature. Perfect then that this modular eco-home has an Energy Storage System – generously provided with:
36 solar panels providing 13kWp,
a 14kWh 48V lithium battery,
3 x MultiPlus II 48/5000 – configured for 3 Phase supply,
2 x SmartSolar MPPT 150/100 solar charge controllers
Cerbo GX communication device
GX Touch 50 touch screen system interface
The system was designed by Slovenian Residential Industrial and Marine power specialist Elektro Štumpfl.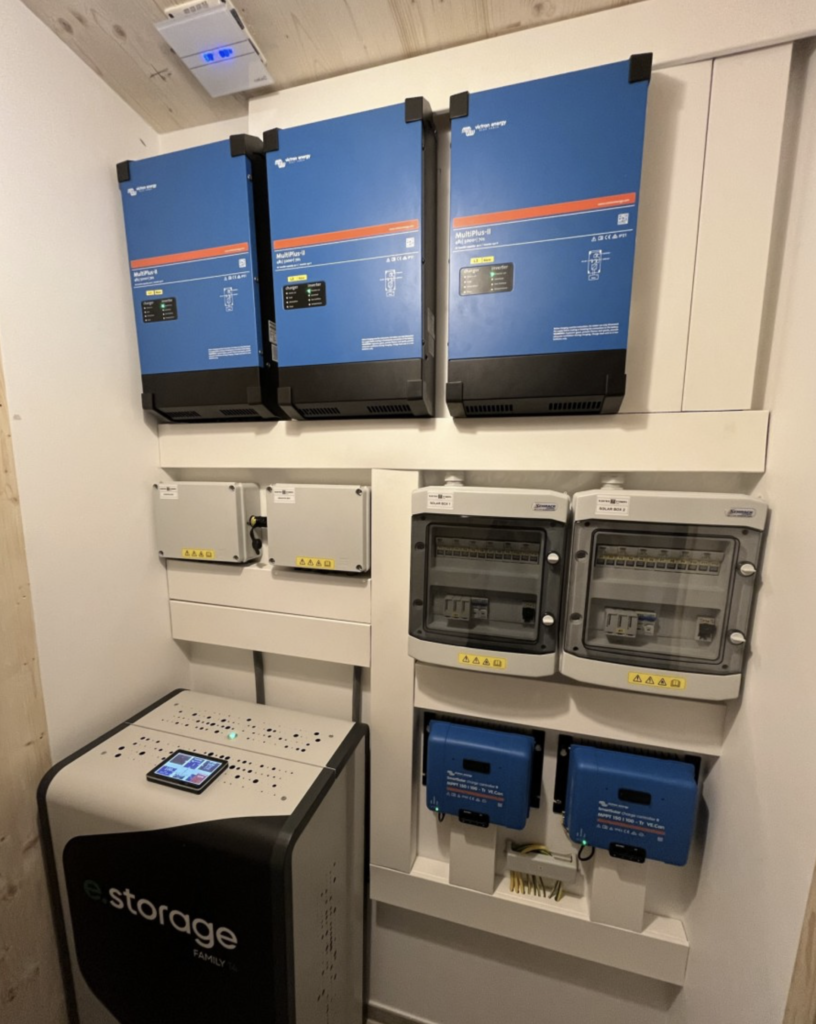 These 100m2 modular houses can be delivered to site in units – saving labour, noise and nuisance with its short construction time – even in remote locations.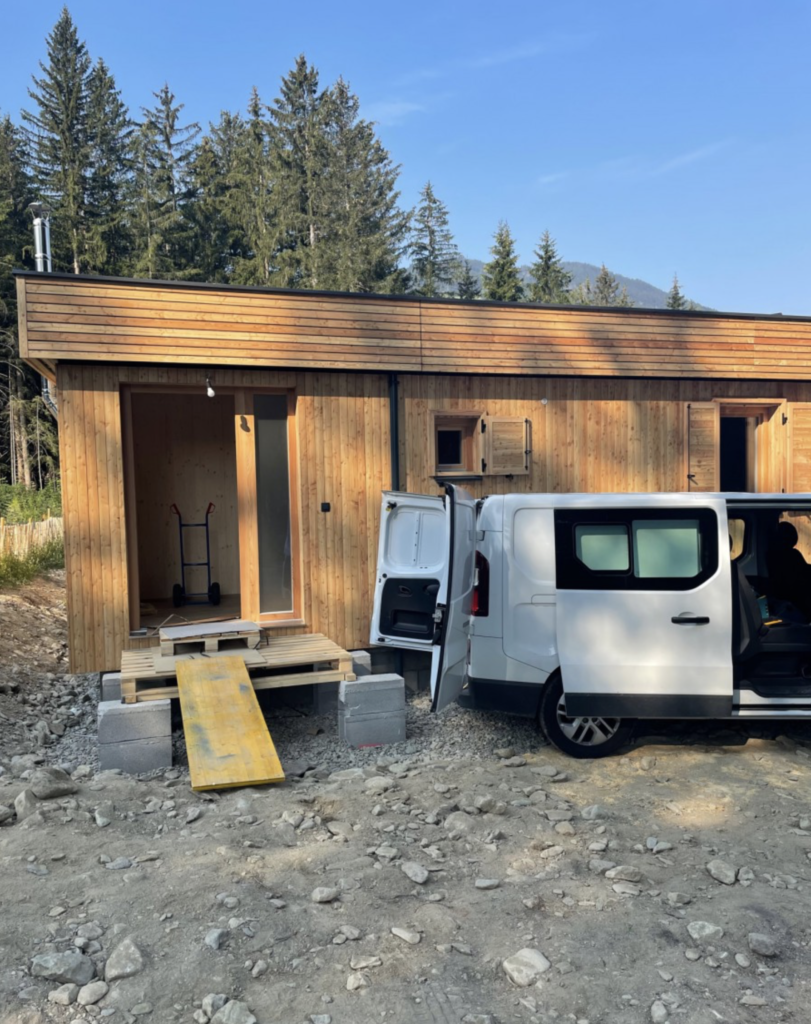 And because they are portable, if you ever need to move you can simply take your house with you!