A printing company in the city of Zlín in Czech Republic have just installed a solar system which is expected to provide them with 11 months energy self-sufficiency every year. Not bad when you consider their annual energy consumption is between 120 and 150MWh.
Founded in 1994 and employing 40 staff, the company prints a range of advertising materials, cut graphics, advertising stickers, and they provide laser engraving. The've been considering energy savings for a long time but until now those savings have consisted of replacing incandescent lighting with LED technology and using warm air from the compressors. Space heating has been provided by two gas boilers and hot water is provided from electric immersion heaters.
A tailor-made containerised energy system was designed by Tomas Vocilka from Asolar and installed by energy innovators NWT a.s.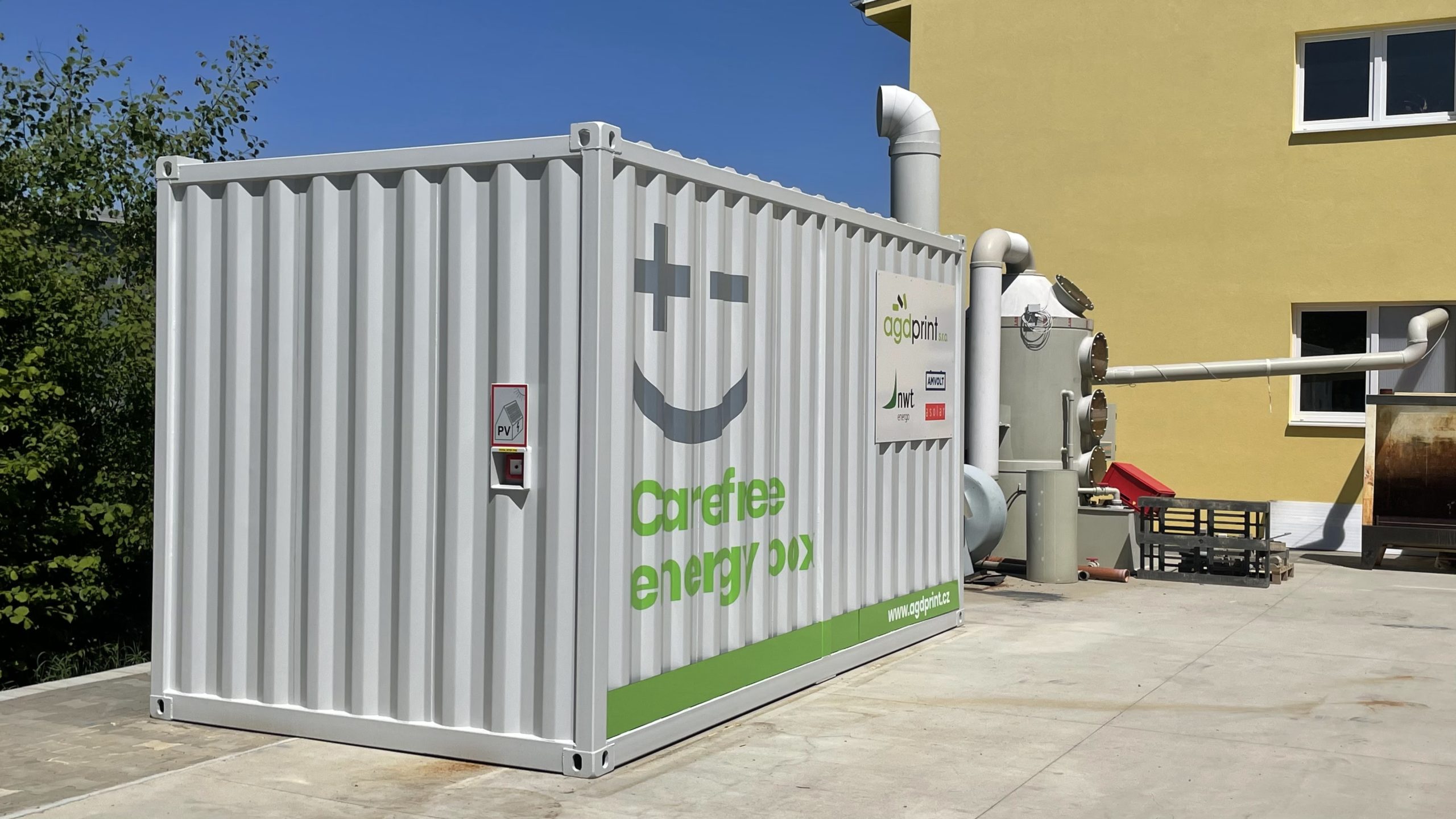 The advantage of a containerised system is that all the system building can take place at the solar workshop, reducing on-site installation time and minimising customer inconvenience. The container is future proof – having the capacity to expand the energy storage and output as the company grows and their energy-demand increases.
As installed the system has 95 kWp of PV panels storing energy into 211 kWh Winston battery cells. Six Quattro 15kVA inverter chargers have been installed to provide three-phase power for the industrial processes. Three-phase Solar Edge PV Inverters have been integrated with the Quattro Inverter Chargers – an alternative power source combination which has been proved successful for some years now and offers really extensive system control.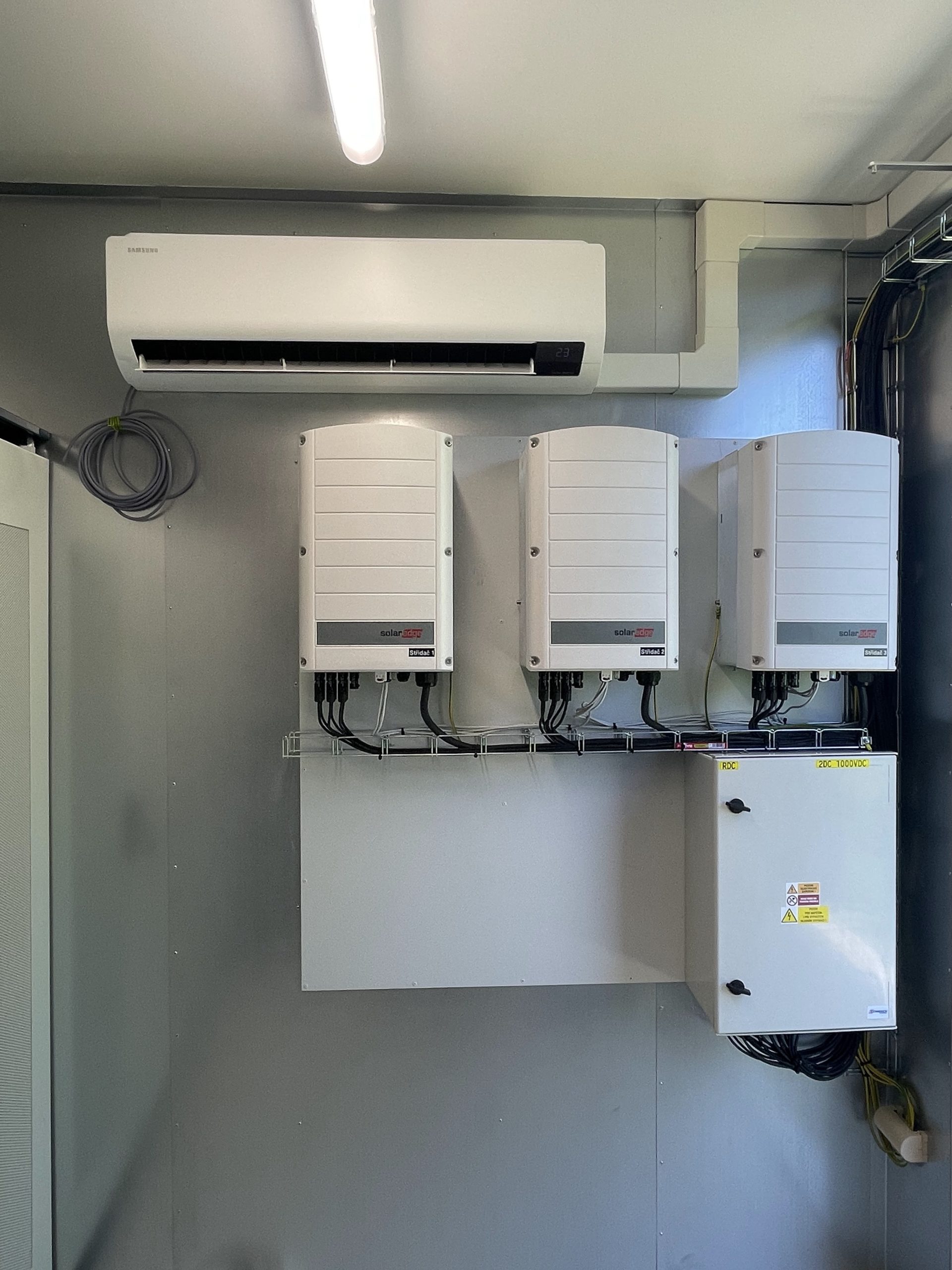 A Cerbo GX harmonises all devices, and allows both remote and local system monitoring and management. At a glance system data is available from a Case-mounted GX Touch 70 – a really neat touch-screen user interface on which all system components can be interrogated and managed. The Cerbo GX uploads system data to the free-to-use Victron Remote Management platform VRM – providing engineering access for monitoring or intervention from anywhere in the world.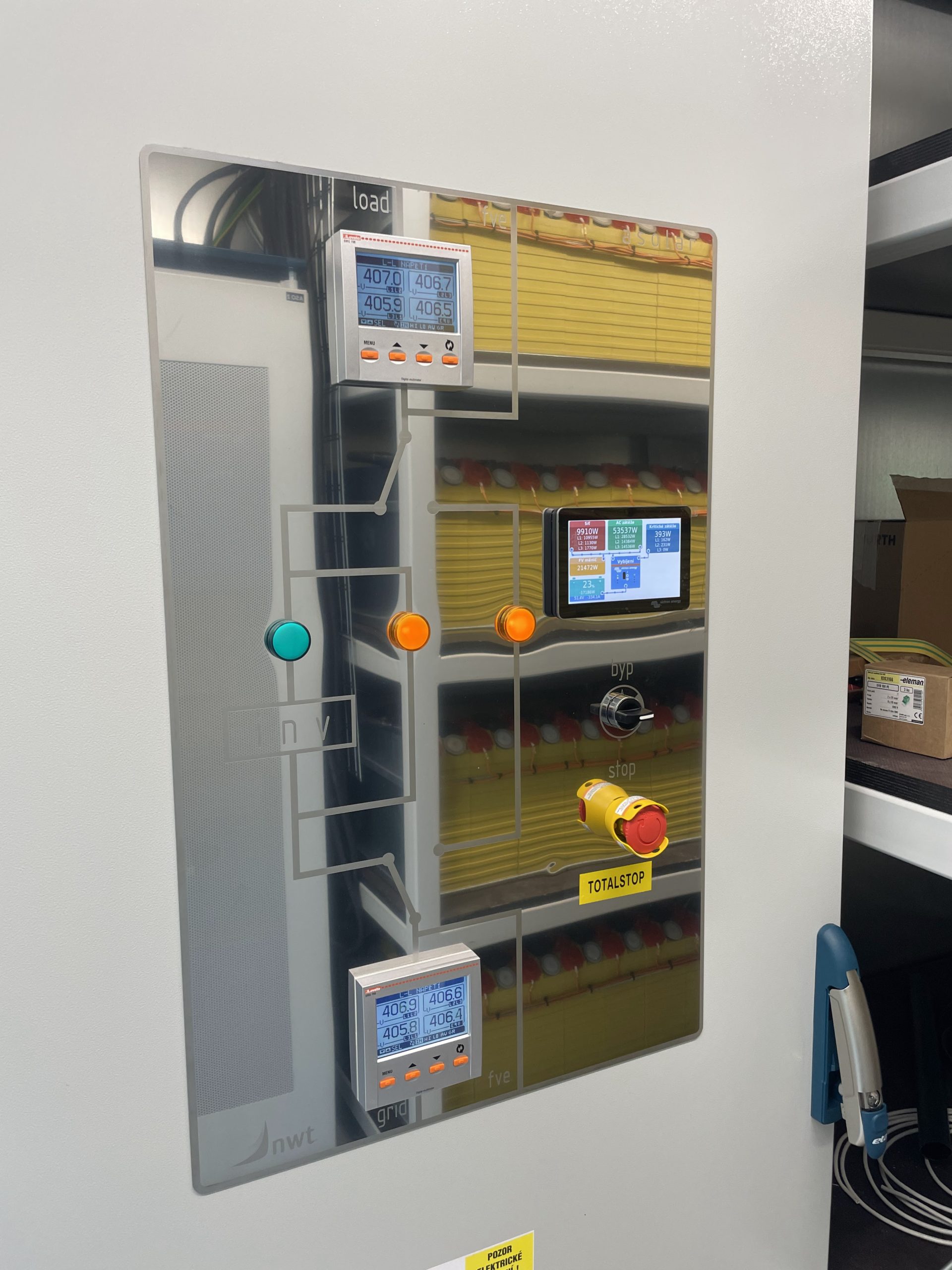 The customer was unexpectedly impressed by the efficiency of his new system and the contribution it was making to his output and profitability so that within a few weeks of operation he invested in further expansion to 250 kW of PV and almost double the battery capacity to 400 kWh in batteries – resulting in self-sufficiency for a projected 330 days a year.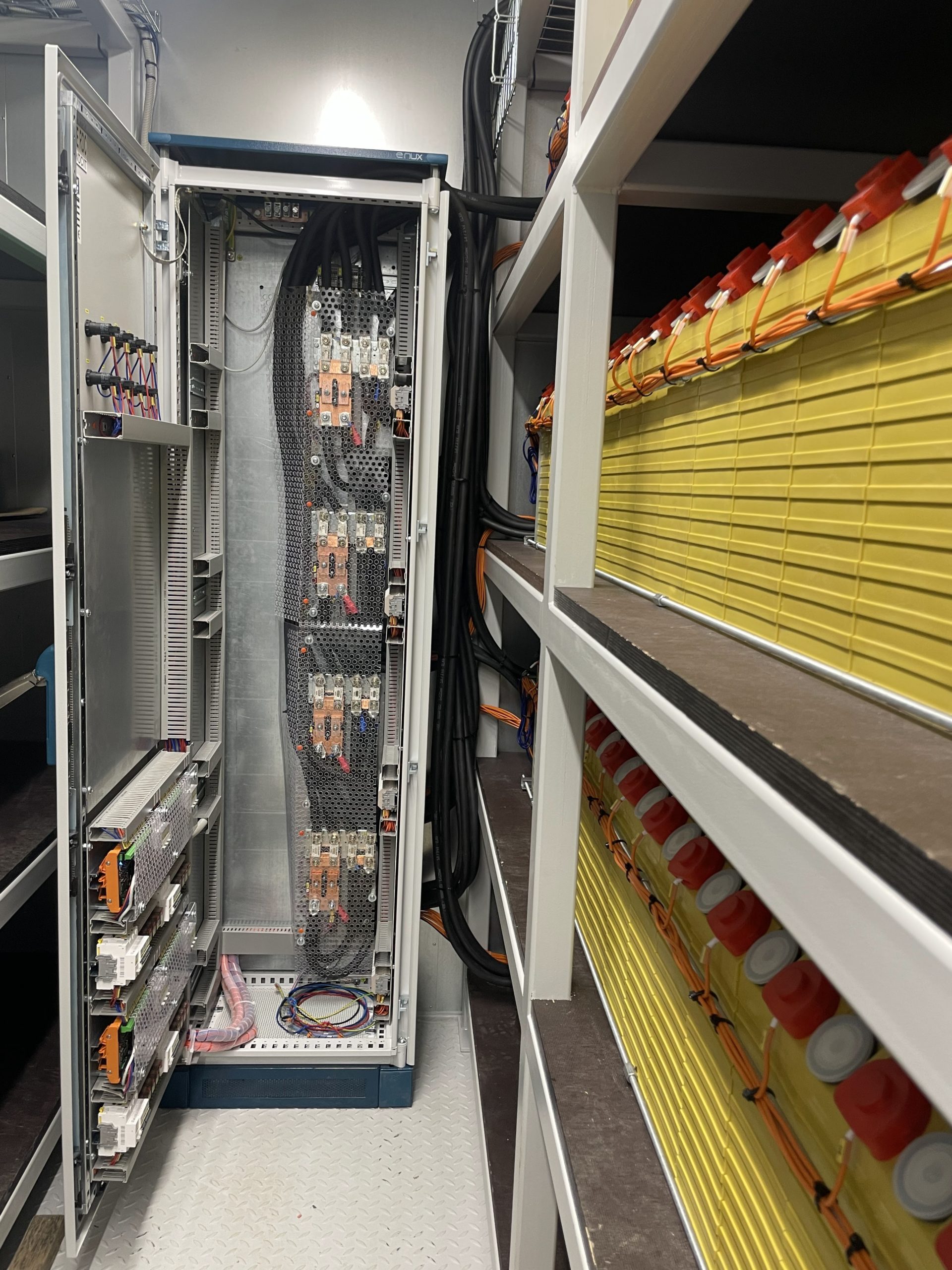 The abundance of energy has allowed one of the gas boilers to be replaced by a heat pump – gas will now only be used during periods of arctic freeze or prolonged periods of cloud cover.
There have now been three successful installations of the Energo container which is offered alongside NWT a.s. standalone products for installation wherever a similar power supply is desired.
The installation includes a predictive energy meter which controls the sale and purchase of energy to and from the grid using what the company calls superior Measurement and Regulation (MaR). Taking spot pricing into account the meter is connected to the hourly electricity market for the purchase of energy, and the sale of surpluses. MaR ensures that when the spot price is very low or even negative, the batteries will be recharged from the grid if no PV power is available.  If, on the other hand, the spot price is very high and the forecast of solar energy is good, the batteries can be discharged to the grid – selling stored energy profitably.
Using intelligent algorithms the meter's actions are based on the weather forecast, predicted power demand at the printing plant, and data gathered about energy production from the PV array during recent periods.
This successful project was overseen Neosolar – a distributor of Victron Energy products for the Czech and Slovak markets. Neosolar provide technical support, service and they regular conduct technical training sessions for distributors and installers.