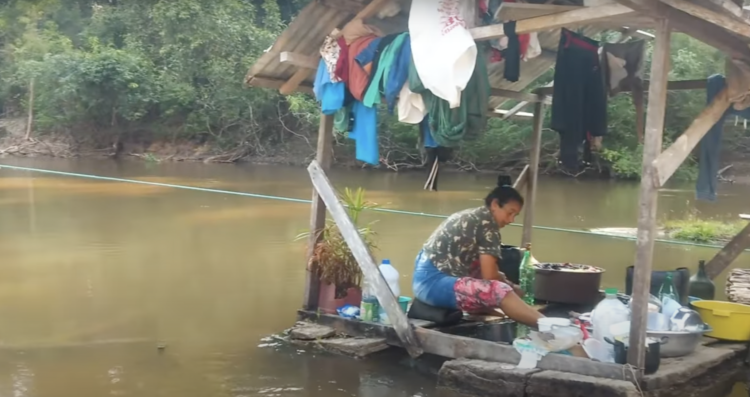 The community of Vila Limeira has become the first village in Amazonia to benefit from 100% solar mini-grid power provision. They can scarcely believe what has been achieved!
Formerly the community ran a diesel generator which provided electricity to the school, church and homes only between the hours of 7pm and 10pm. Even then the cost of 300 litres of diesel per month, together with spares and lubricants, placed a heavy financial burden on them. Added to which, unexpected blackouts caused by the unreliability of their generator were both inconvenient and disappointing – each home having candles and torches as back up for that regular eventuality.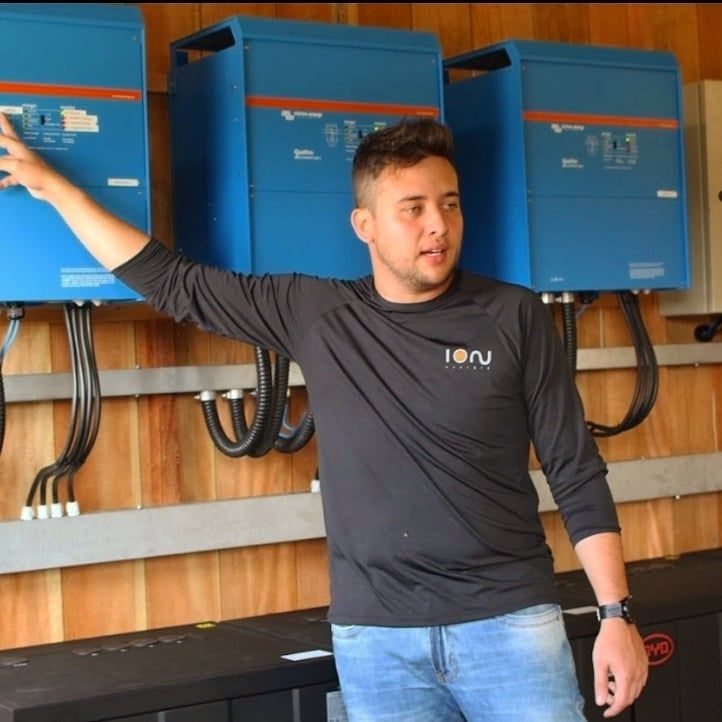 The new solar mini grid project was designed and supplied by ION Energia and supported financially by the World Wildlife Fund in Brazil
It includes:
– 80 x Solar Panels of 400W
– 3 x Quattro 10kVA 48V Inverter / Chargers
– 5 x SmartSolar MPPT 250/100 Solar Charge Controllers
– 6 BYD 13.8kWh Lithium Batteries
– 1 x  Octo GX
The community Minister Gilase Oliveira was the first to suggest at a community meeting that they apply for help in funding the scheme. As with all 'impossible' dreams, at first no one believed it would ever happen – yet a few months ago lights were dazzling when their new solar energy system was commissioned. Already new life has sprung into the community. With reliable power available at the flick of a switch teachers can consider educational aids such as video instruction; families have light in their homes; and everyone begins to dream of greater possibilities for themselves, and their future.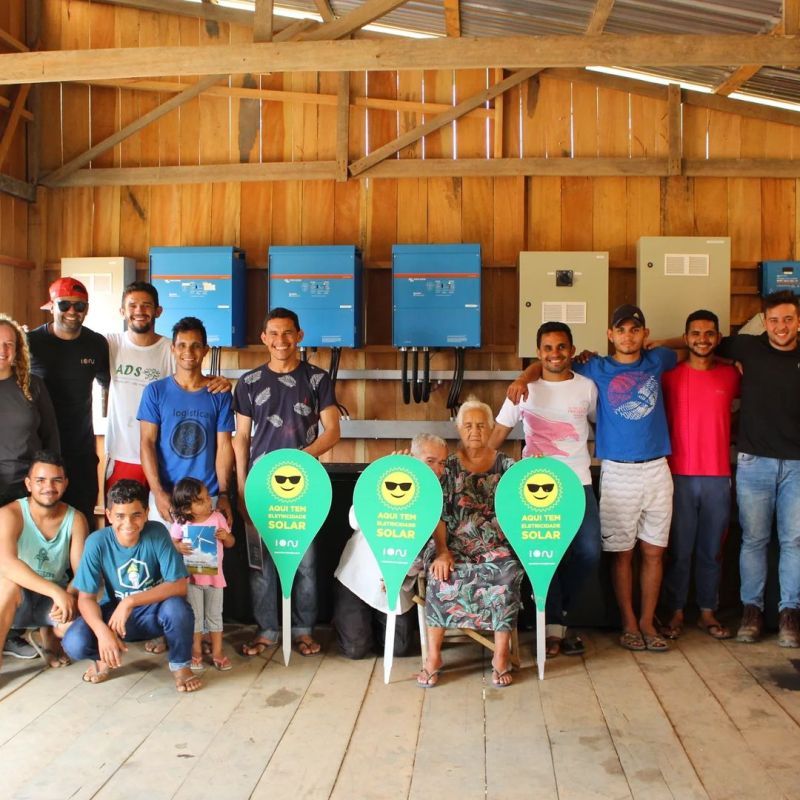 Until recently the community of over 80 people were vulnerable to the usual disadvantages caused by the lack of a reliable electricity but now have an off grid system of which they are proud. They foresee neighbouring villages following their lead in choosing solar generated power entirely appropriate for their fragile environment.
The solar array of 32 kWp, and lithium battery bank of 82.8 kWh are expected to provide useful service for 25 years and 15 years respectively.
Here the community members explain what the installation means to them in their lives:
And here you can learn more about Victron Energy in Latin America, including  Energy Storage Systems (ESS) webinars, and in depth product training which will be of particular interest to installers in the region.