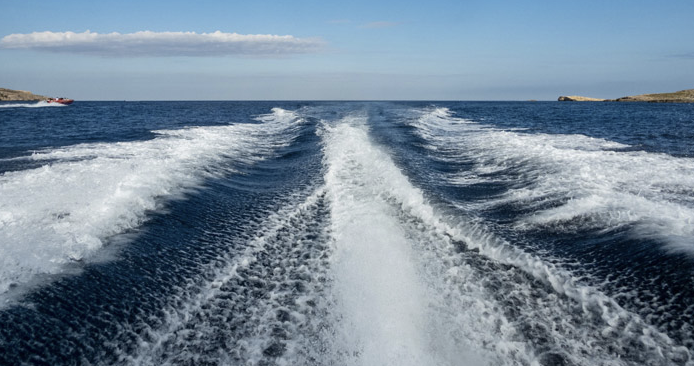 We're really looking forward to seeing you face to face at METSTRADE 2021. It's been too long!
METSTRADE is the world's largest Marine Equipment Trade Show. It takes place annually in Amsterdam and features all the latest innovations and product releases in the leisure marine industry. This year its doors will be open on November 16th, 17th and 18th.
You will find us on stand 01-541 where you will have a chance to get the answers to the questions you've always wanted to ask; form and renew the friendships which do much to support smooth trading partnerships, and peruse some of our latest product launches.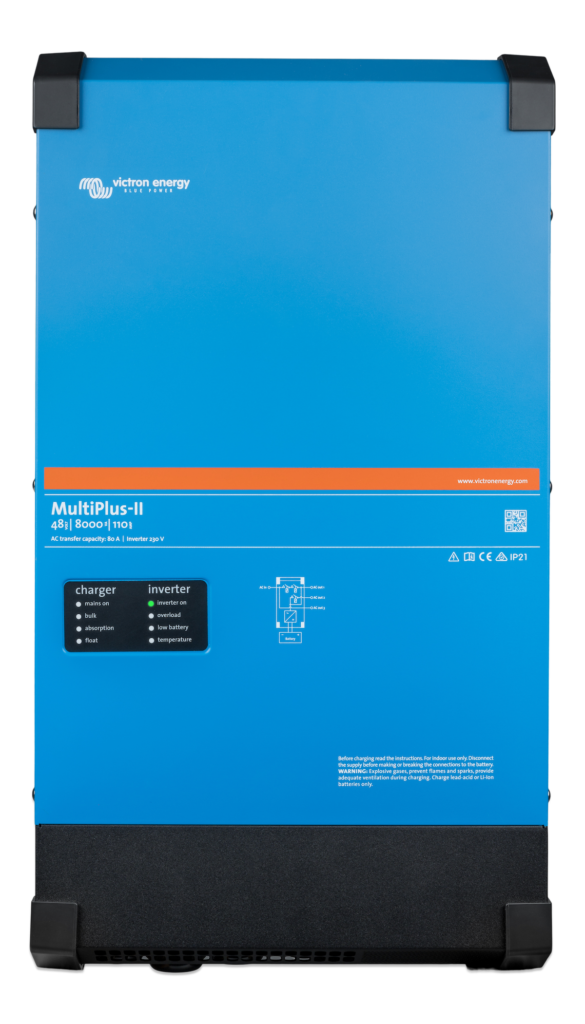 We're always adding new models to our formidable range of Shore-based, Marine, Mobile, Industry and Leisure Inverters and Inverter/Chargers – with the new MultiPlus II 8000VA, (pictured above) and the 10,000VA for example; together with the Multi RS and others.
But with the Marine application in mind, here is a selection of new products which will be under the spotlight on our stand at METSTRADE 2021:
MultiPlus 2000VA and Quattro II 48/5000  Inverter / Chargers – miserly 'no load' consumption and packed with advanced features
True sine wave inverter, Multi stage charger – plus trickle charge to a second battery. If the Marina shore power has limited capacity you won't know it – thanks to Power Control and Power Assist! Come and hear about these, and many more top of the range features.
Smart BMS and Smart BMS CL – Optimised LiFePO4 charging from an Alternator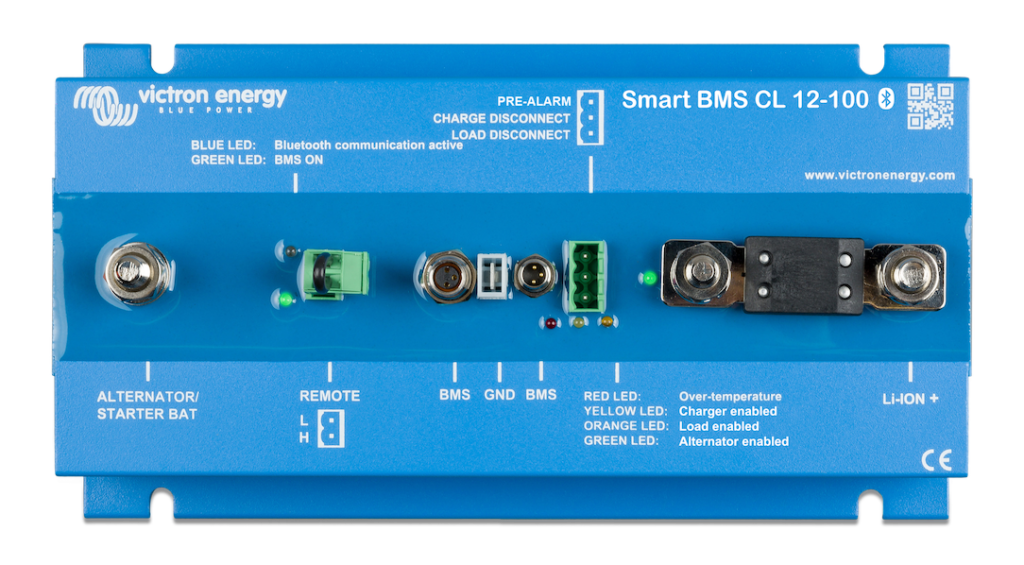 Precise Lithium charging with battery cell monitoring for any size 12V Alternator. Bluetooth on board -control it from your phone.
Lynx Smart BMS500 – feature-rich, dedicated Victron Lithium Battery Management System
500A contact, Battery Monitor, Bluetooth allows Victron phone-app setup and monitoring, Early warning provides notice of imminent shut down, modular with all our other Lynx distribution devices for super-professional installation
GX Tank 140 – Monitor up to four tanks locally or remotely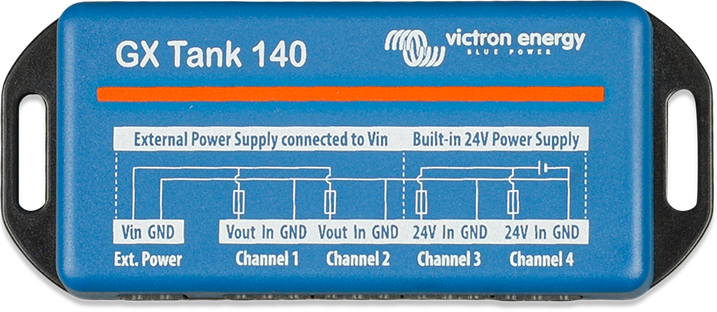 Tank levels readings are generated by locally-connected Victron communication device (eg. Cerbo GX); on a Multi Function Display; or read it from anywhere in the world using the Victron Remote Management portal.
GX Touch 70 – Touch Screen, whole-system control at your fingertips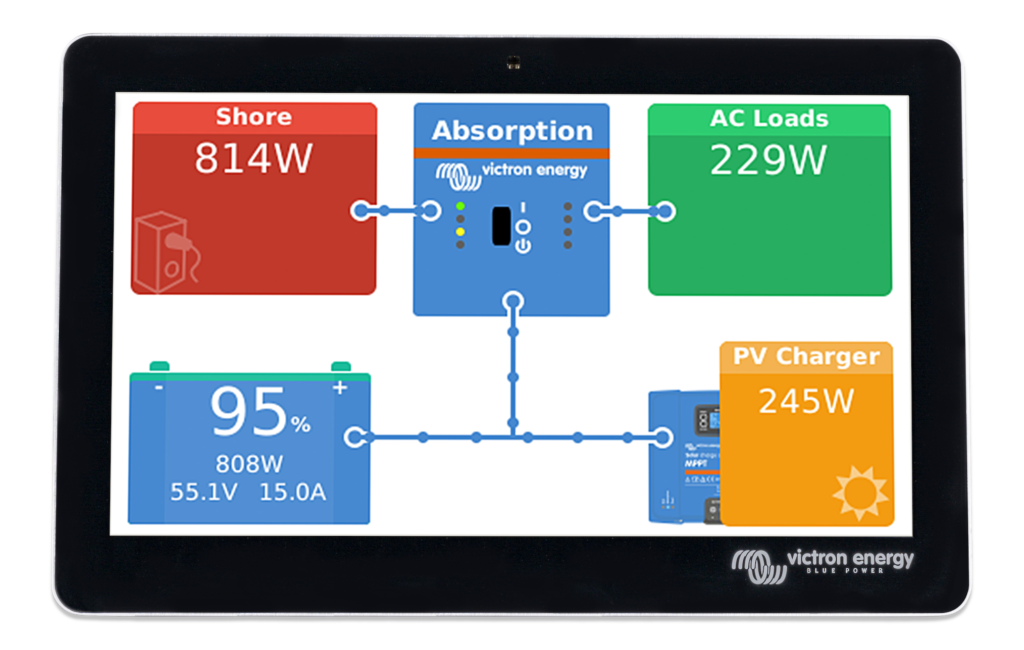 One-cable connection to a Victron Communication device (eg Cerbo GX) provides seven-inch, touch-screen, whole-system command and control. Stylish, slim, waterproof.
GlobalLink 520 – Worldwide remote system monitoring with 5 years free data sending. Plug and Play – no setting up.
Made with off-grid remote installations in mind, the GlobalLink 520 allows you to monitor your installation even when it's thousands of miles away from anywhere!
SmartShunt IP65 – the latest model of this clutter-free battery monitor
Discreetly mounted out of the way, use your phone to display: Sytem Voltage, State of Charge, Current in/out, Time to go, etc …plus a wealth of historic information. Can also be connected to monitor a second battery, midpoint monitoring, or temperature sensor.
We will also be demonstrating Multi Function Display (MFD) compatibilities; and Ruuvi Temperature Sensor Integration; plus a number of new wiring accessories and DC switch.
Come and visit us next week to discuss these exciting products …or to get information about any product in our innovative range.