Manolo Llongo works for solar distributor Krannich Solar Spain where he has been kept so busy for the last ten years that he has only just found the time to install off-grid solar energy for his second home in the mountains.
It's in Krannich Solar's DNA to increase social awareness of sustainable electricity and respect for the environment, so it was inevitable that the same ethos would inspire Krannich's own employees!
Finally, after preparing customer orders at Krannich Solar practically since the company opened its branch in Picanya (Valencia), Manolo has decided to take his property to the next level and benefit from advantage of solar energy himself.
With the support of solar installer Eraeco, Manolo and his family will enjoy even more sustainable visits to his property at weekends, and in summer.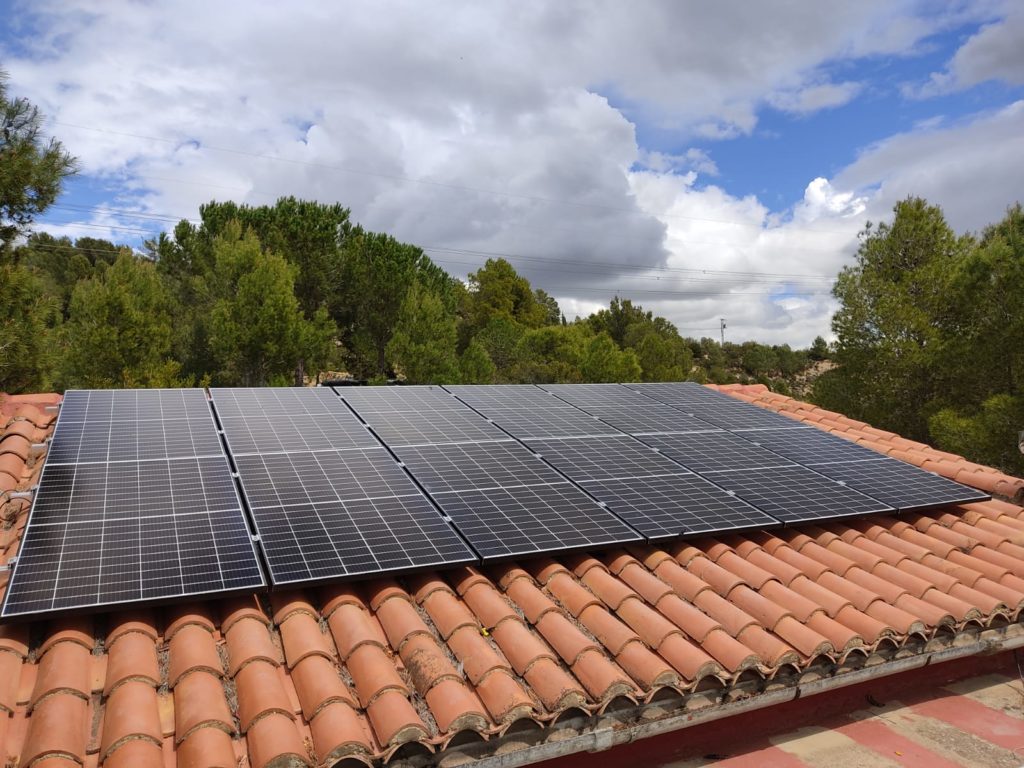 Manolo chose the best brands from Krannich Solar's portfolio. Twelve units of Trina's high-efficiency photovoltaic modules were installed, placed on a coplanar structure on the roof of the house. A  SmartSolar MPPT charge controller harvest power for storage in Lead Acid batteries monitored by a BMV 700. Accurate battery voltage and temperature information  is relayed wirelessly to the solar charge controller by a Smart Battery Sense.
Domestic energy is provided by a MultiPlus II 48V Inverter-Charger which provides power to the water heater, two water pumps, two refrigerators, a freezer, a microwave, the pool treatment plant and the rest of the domestic consumption.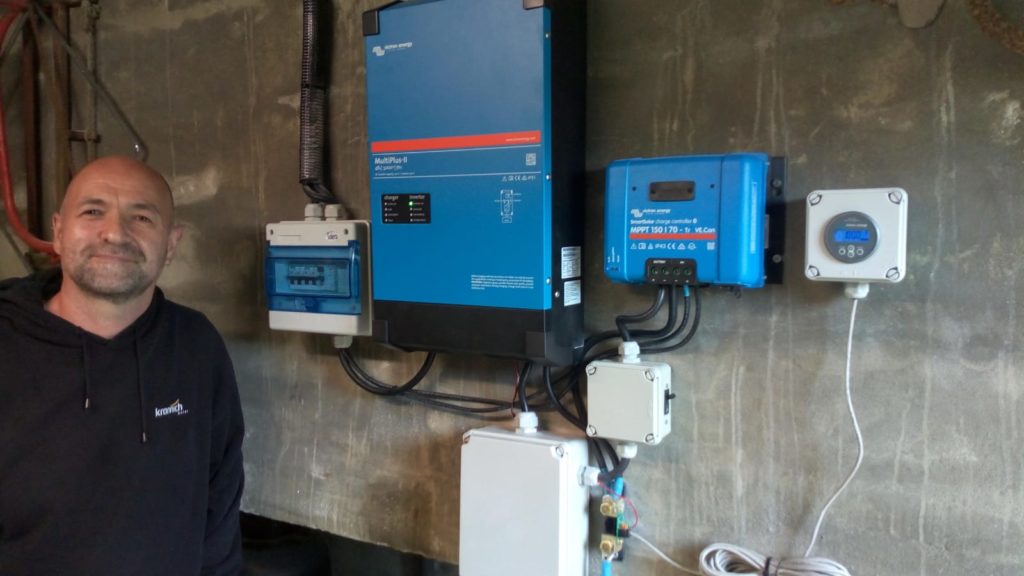 Manolo is happy to have taken this step towards energy self-sufficiency. He says it was very exciting to witness the moment his cabin was disconnected from the grid. I've seen grid-isolated supplies like this for a long time, but doing it for myself – and seeing what solar energy can provide has been amazing.
Solar installations like this are an ideal solution to eco-independence. All the more so in second homes where consumption is occasional, and moderate. Spreading the word about getting rid of overpriced energy bills forever Manolo is expecting to be busy with a rush of orders at Krannich, installed by Eraeco, as others follow his lead!