South Australia is home to farming stations which are among the remotest inhabitations on earth. The people who work them have to be pretty self-reliant.
600km from the nearest city of Adelaide, the Wertaloona Station – which was established 170 years ago – have just installed a solar based power system to run their three homesteads, water pumps, cooling rooms and shearing sheds.
The worker accommodation has recently been increased and a new air-conditioning system installed to cope with temperatures which can often climb to over 50ºC. Diesel costs more than A$1.50/litre and the generator is noisy – so it was time to invest in silent solar and reap the rewards of free energy.
The system was installed by Ciaram Granger Managing Director of My Energy and comprises:
2 x Quattro 48/15kVA Inverter/Chargers
50kWp of Solar Panels
3 x  SmartSolar MPPT RS 450/100 Solar Charge Controllers
3 x AC coupled PV Fronius Primo 8 Inverters
100kWh Pylontech Lithium Battery storage
24kVA Welling & Crosley Kubota Diesel generator
The new MPPT RS solar chargers have been designed for large solar arrays. Two solar trackers on board allows connection to two dissimilar Solar arrays. VE.Can bus ports allow up to 25 MPPT RS units to be daisy chained, all synchronised, for large scale solar farming. Up to 450V input from the panels allow for longer cable runs/lower losses.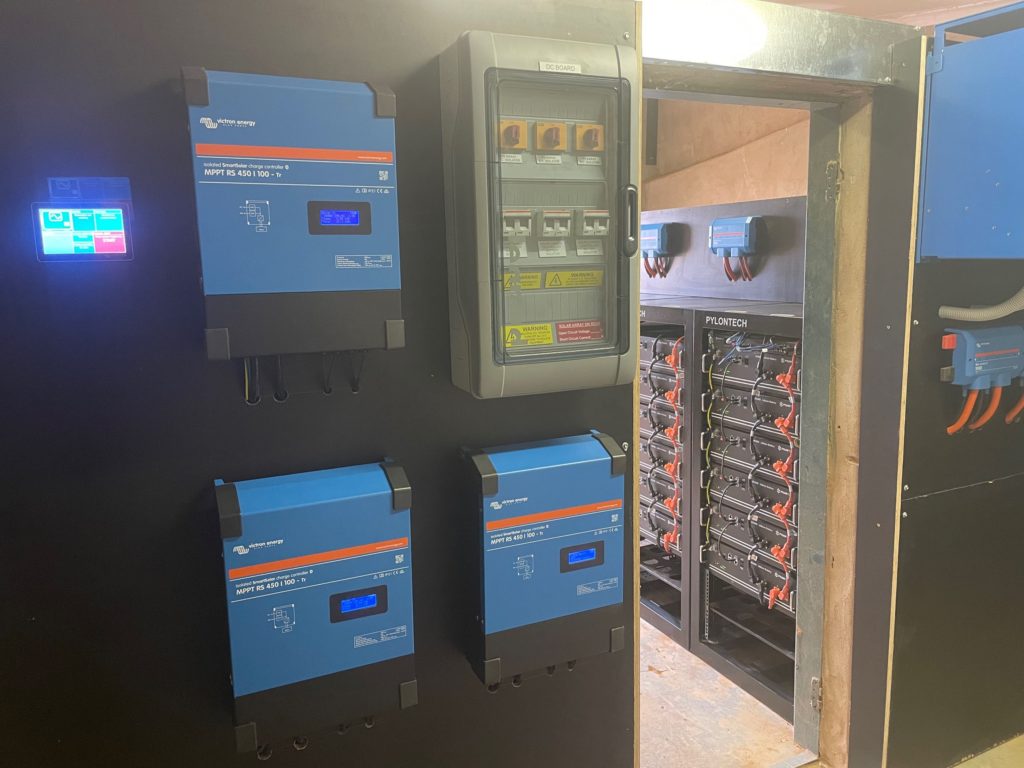 The estate works 2500km² of land with up to 6000 cattle or 30,000 sheep. They produce European Union accredited organic beef, lamb and, of course, they produce wool.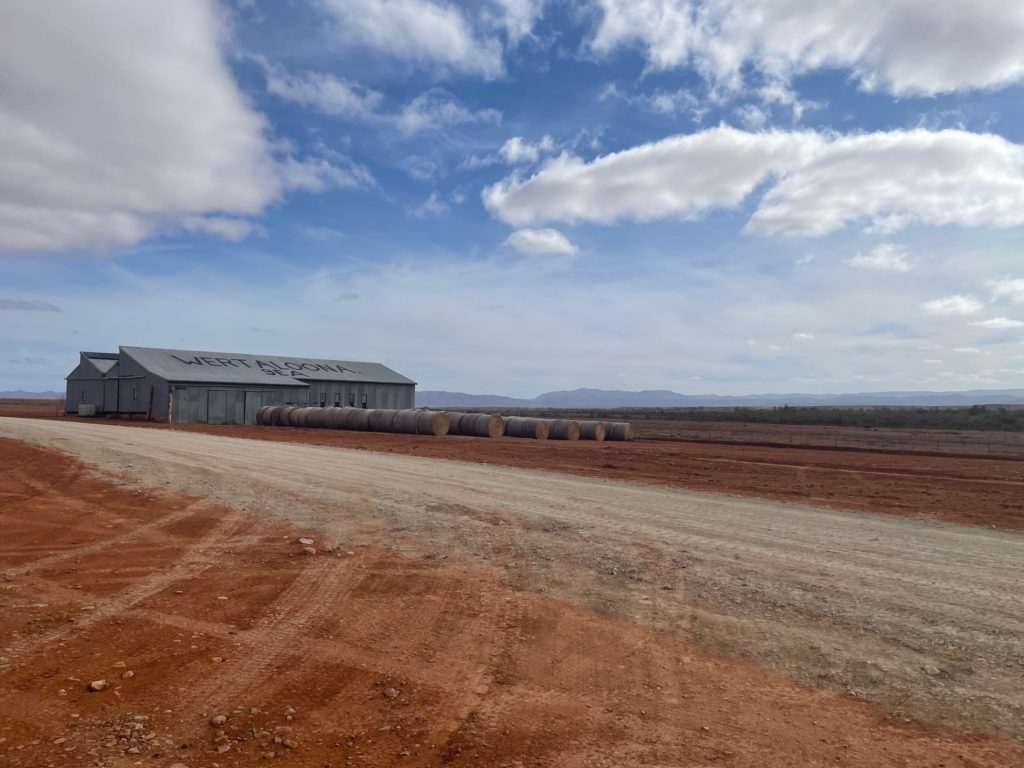 That large scale activity is watered  from 28 Bore Holes. Ten dams have been built among the five creeks and associated water courses which run through the holding.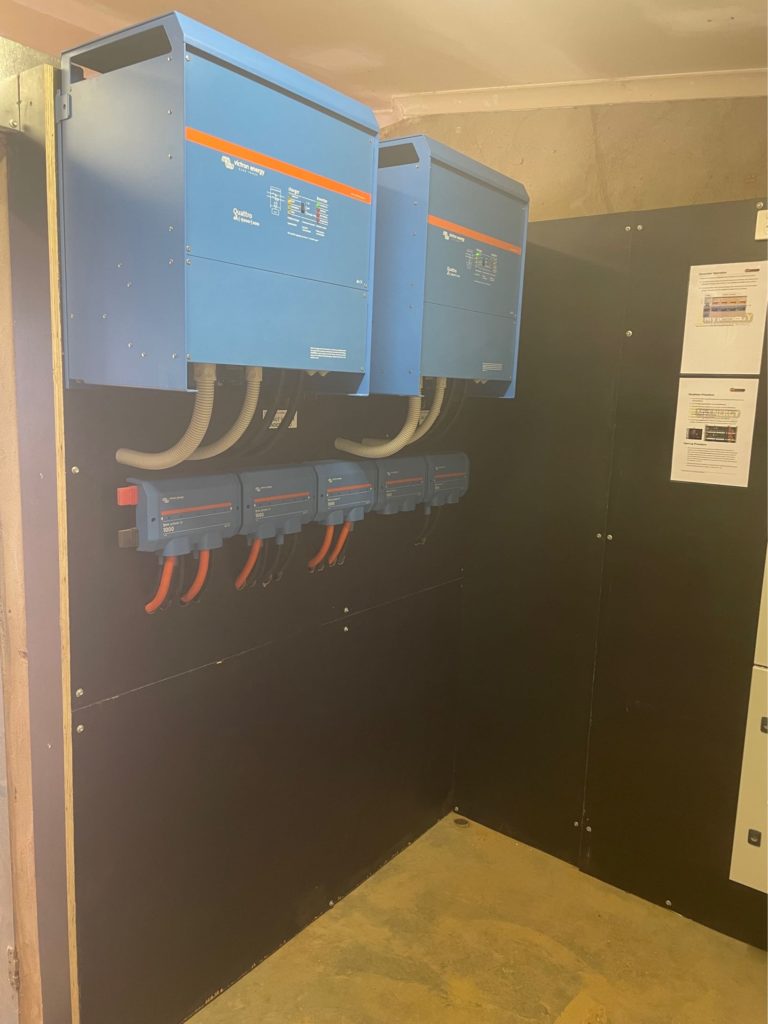 A Cerbo GX is the communication device at the heart of the installation, harmonising the system's cross manufacture components and reporting the system data to My Energy via the Victron Remote Management (VRM) platform. VRM allows installers like My Energy to offer on-going monitoring for their client – without call outs. Any questions the client has regarding their installation can be answered immediately. And they don't have to wait for a scheduled visit from an engineer if changes to system programming are required – quite reassuring when you live a day's drive from anywhere.