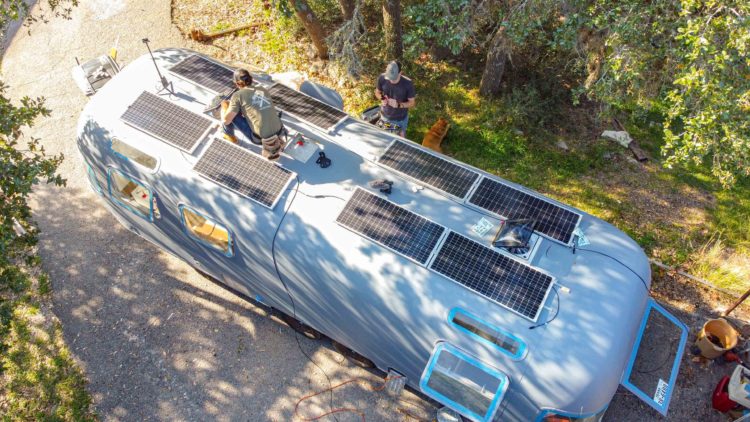 Victron Ambassador Nate Yarbrough recently traveled to the Hill Country of Texas to collaborate on an electrical installation with fellow Youtuber and master woodworker Andy Rawls who is working on a 1976 Argosy travel trailer restoration project.
Andy's strip-down restoration of his classic Airstream has been in progress for almost a year, but when at last the time came to install a smart new electrical system on board, he asked Nate for a helping hand.
Recognising an excellent opportunity to teach people how to undertake their own DIY restoration of campers – and have it turn out like a pro, Nate loaded up with a full assortment of Victron equipment and made the trip from Colorado to Texas.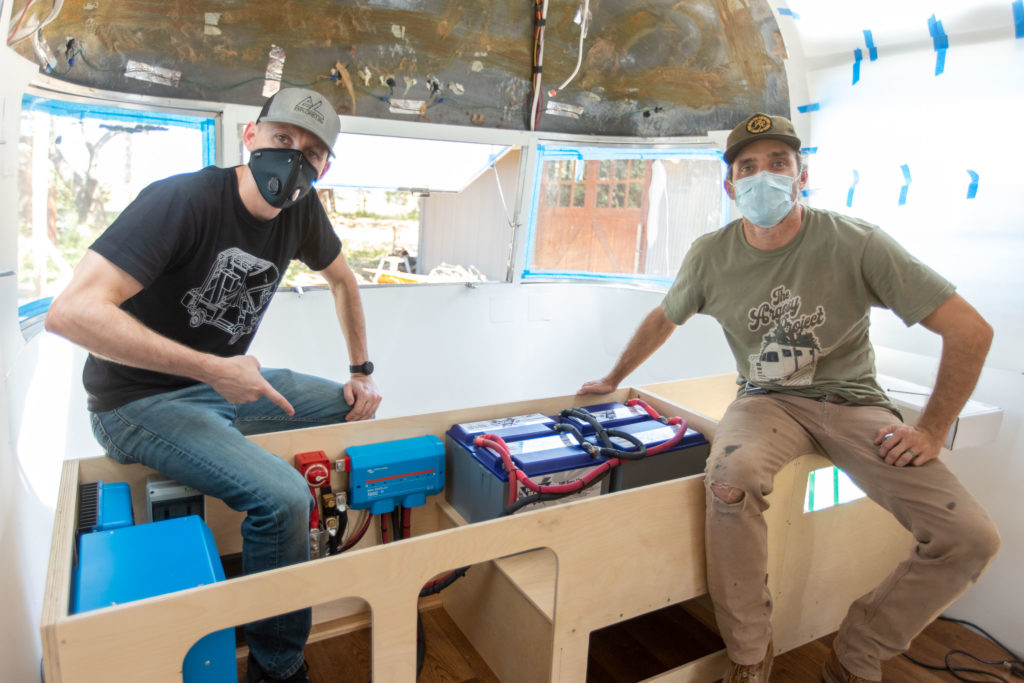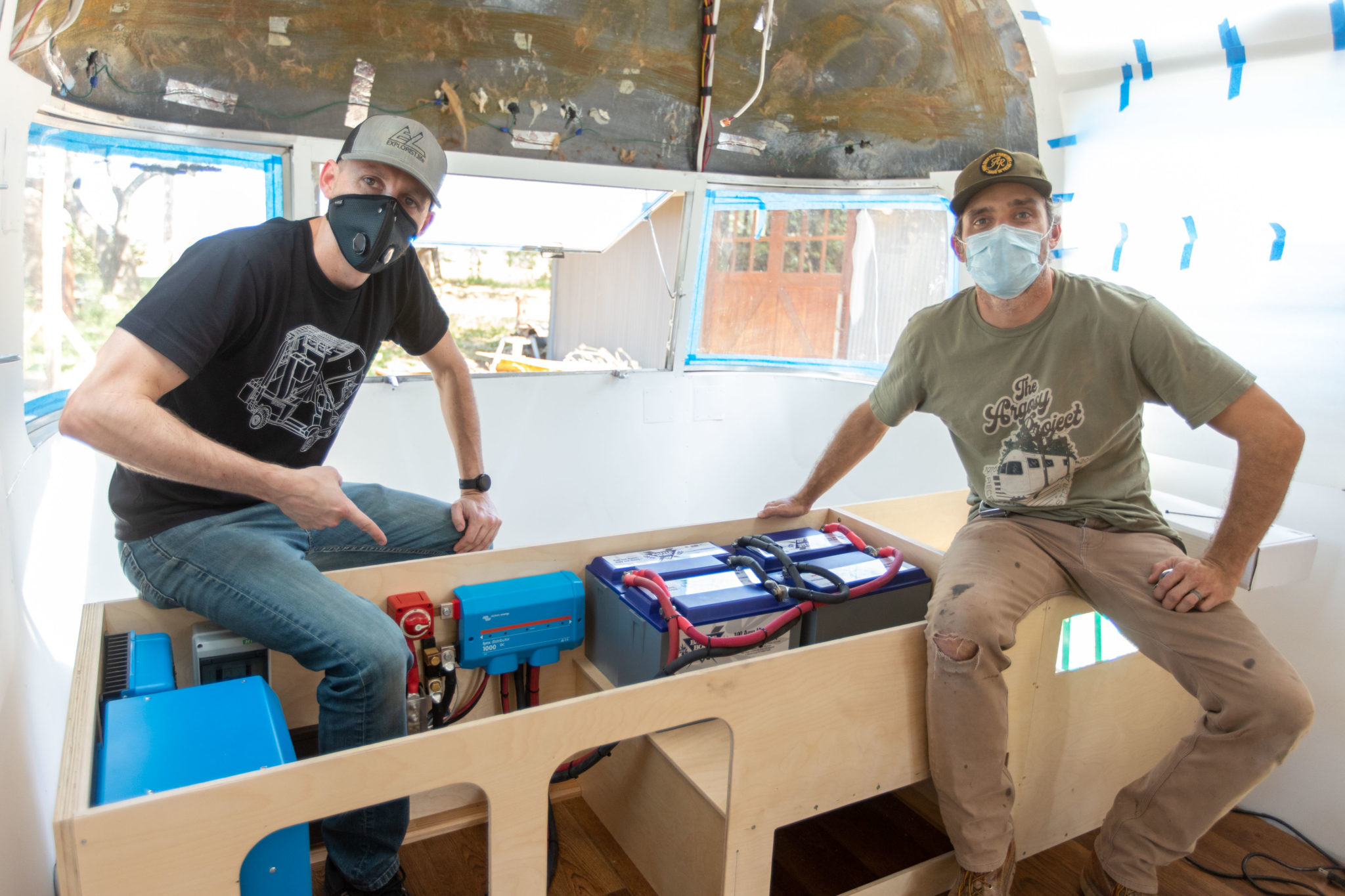 After performing a power audit, Nate determined that Andy would be using about 3.7KWh daily. The devices drawing the biggest loads will be the coffee maker, blow dryer, and blender. Smaller but longer demands will be from laptop, phones, TV, etc. 
Nate decided that Andy's needs will be met by: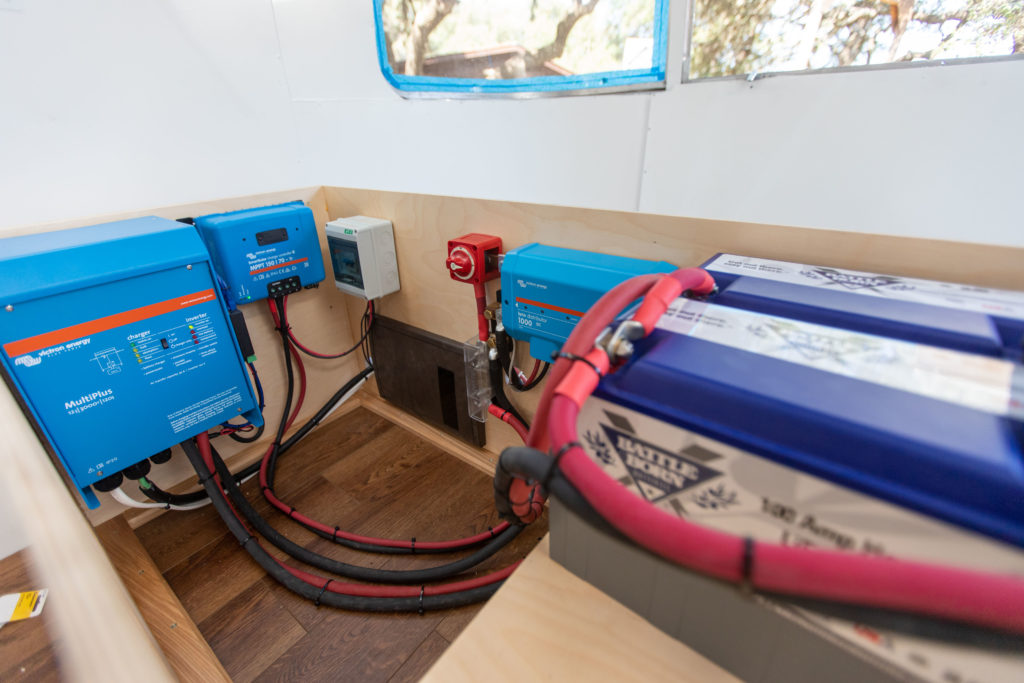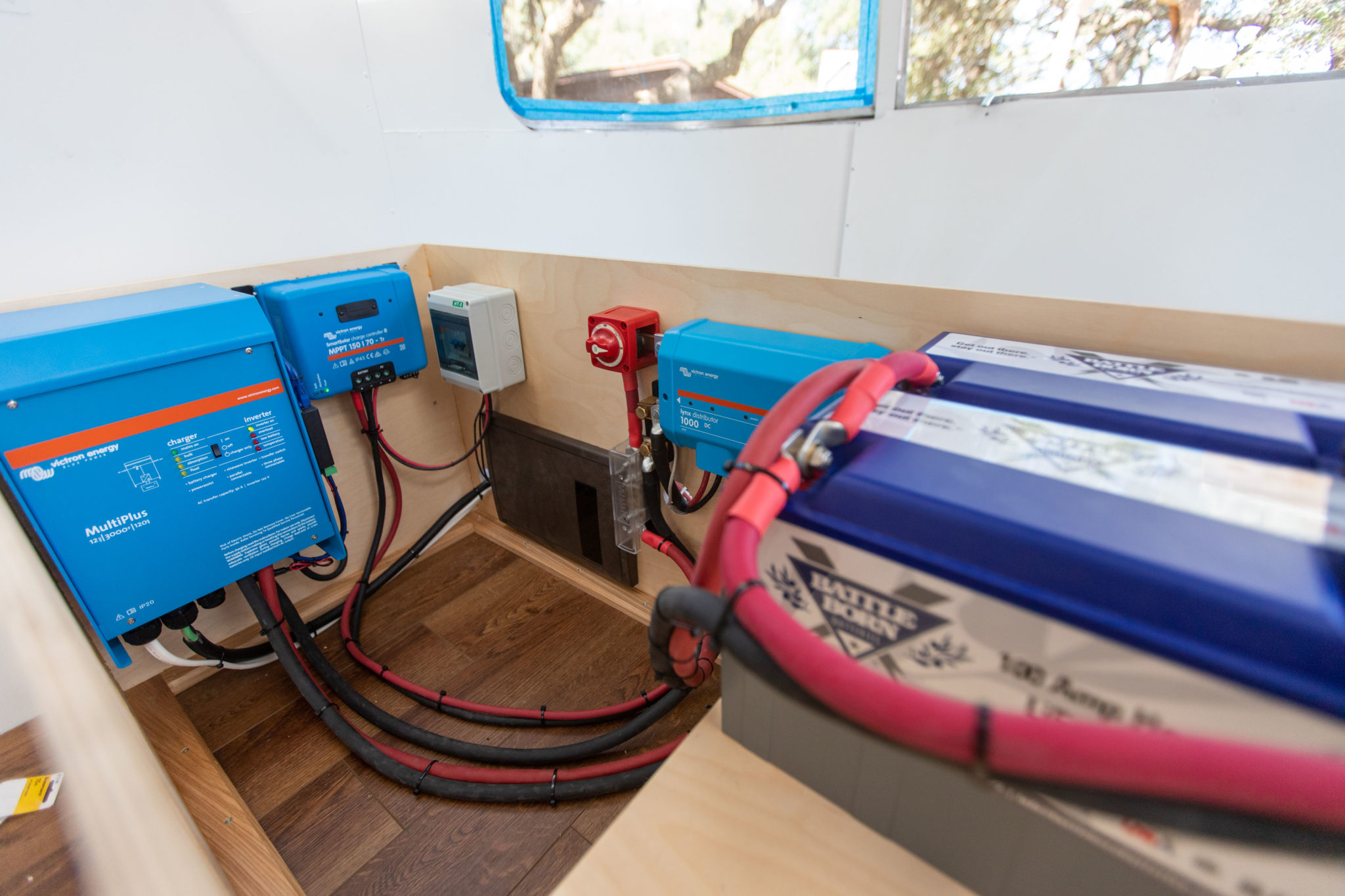 Over just two days, Nate and Andy got to work cutting lots of wires, crimping lots of lugs, and shooting videos for each of their Youtube channels along the way.
Although Andy had a bit of electrical work experience beforehand, it was mainly residential with no experience of typical DC installations – inverters, solar, batteries, etc.  He learned loads about how the flow of power works in a system like this, and using off-grid power once his camper is complete. He and his family plan to hit the road next spring. 
A full tutorial on the installation from both well-known YouTubers is available right here:
Find out more about either of these talented guys by visiting their website: