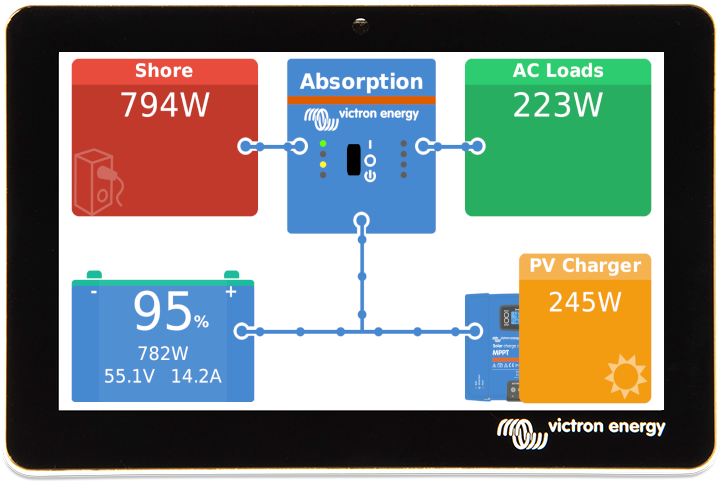 Good morning!
Today we're releasing a new version of Venus OS – the software at the heart of our GX Product range.
This update contains mostly small changes:
Add EasySolar-II GX and MultiPlus-II GX ModbusTCP unit id mappings – the VE.Direct port mappings were missing.
Fix bug affecting our new generation of VE.Can SmartSolar Chargers when used in systems with a CAN-bus Managed Battery: the maximum charge current limit wasn't always communicated properly to the solar chargers when they were connected using their VE.Can port rather than their VE.Direct port. Note that (a) the practical effect of this issue is small or even negligible since all control of charging – including when a battery is full – is by voltage, not charge current. And (b) in order to get the charge current limit correctly communicated on the VE.Can network a firmware update will be required for these SmartSolar MPPTs. That update is expected within a few weeks.
Fix the Cerbo GX not being recognised in the VRM Portal: it was appearing as "Generic Venus Device". Not anymore.
Improve handling of Sony aka Murata CAN-bus BMS batteries
Fix issues related to Custom name handling when using the Remote feature (expected shortly) in VictronConnect.
Full change log and how to update
You can find information about how to install the new version of Venus OS here. For the full changelog, including previous releases, visit Victron Professional.
Conclusion
All the best, and stay safe in these unusual times.
Matthijs Vader