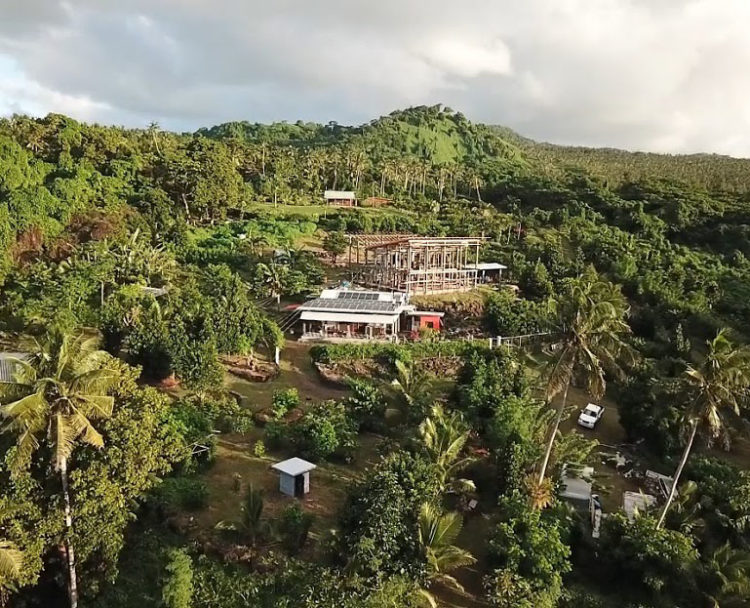 A remote part of the island of Fiji with no access to grid electricity may not sound like an ideal location for a business.
However, German national Robert Glowatzki and his Italian wife Lucilla Chiericati have set up a factory to make organic iced cream – using exotic fruits like Soursop, Passionfruit and Vudi (my mouth is watering as I tell you this).
Initially they powered their 3-phase machinery using a generator – but felt it was incompatible with their 'organic produce' ethic …and with their own 'sustainability' principles.  Not only that, but the generator was noisy, and the fuel was expensive and troublesome to obtain.
They decided to 'go green', installing a 3-phase solar power plant to run the factory – making them the first iced cream factory in Fiji to be fully powered by the sun. The system will also power their home – which is under construction. Fuel savings are projected to be about $13,000US per year. Silence is priceless.
The new energy system was designed and installed by GreenPower Co and Solar Fiji. It had to be compatible with a back-up generator which the factory already owned (a Geko 4kVa 3-phase Diesel); and because Yanuyanu food production is a young business, they needed their off-grid system to be expandable – allowing it to grow with the company.
Solar Fiji's director Joe Baravi was delighted to be awarded the contract for this installation – it's one of the largest they have completed:
Forty-two Canadian Solar Hiku 400w solar panels with 16.8kWp have been chosen; along with a 28kWh bank of Simpliphi 48volt Lithium Phosphate Batteries.
One of the strengths of Victron Energy's equipment is its extensive compatibility with third-party manufacturers – at the heart of this installation lies a Color Control GX, offering remote management, and controlling power harvest and storage via:
15kVA of continuous power (30kVA peak) is made available for running the plant by 3 x MultiPlus 48/5000 Inverter/Chargers which have been configured for 3-phase operation.
With MultiPlus, as their business grows – so the installation can be expanded. Up to 6 sets of three units (wired for 3-phase operation) can be parallel connected to provide 75 kW / 90 kVA inverted power, and more than 2000 Amps charging capacity.
When their generator is in use the unique PowerControl and PowerAssist features of the MultiPlus will automatically reduce the power it is supplying to the batteries as factory loads increase. If that load should exceed the output capability of the generator (or any other AC source) …the MultiPlus will boost AC supply to the loads by adding battery power to it. All this happens so quickly that uninterrupted power is assured.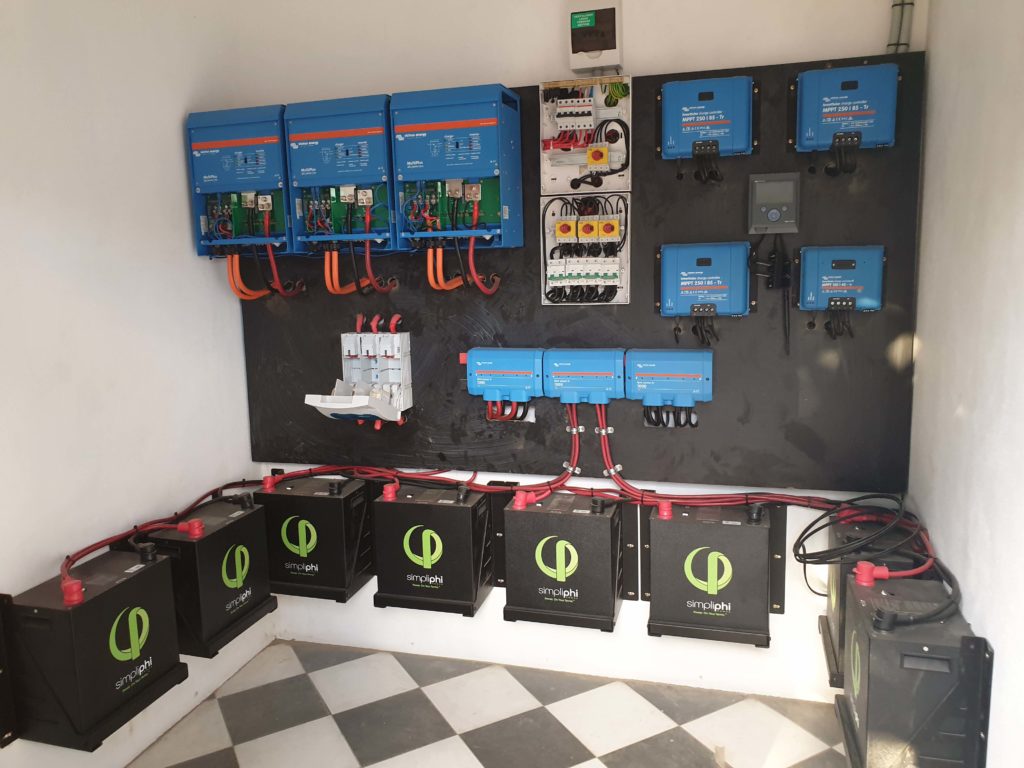 (Further details of Victron/Third-party-manufacture battery technology compatibility is available here).
The Yanuyanu iced cream factory complex is surrounded by organic farmland – so the clean air, silence, and minimum use of fossil fuels will be welcomed by all…
Justin Tyers
Thanks to Ayshna Lal (Business Manager at GreenPowerCo) for providing the details for this article.