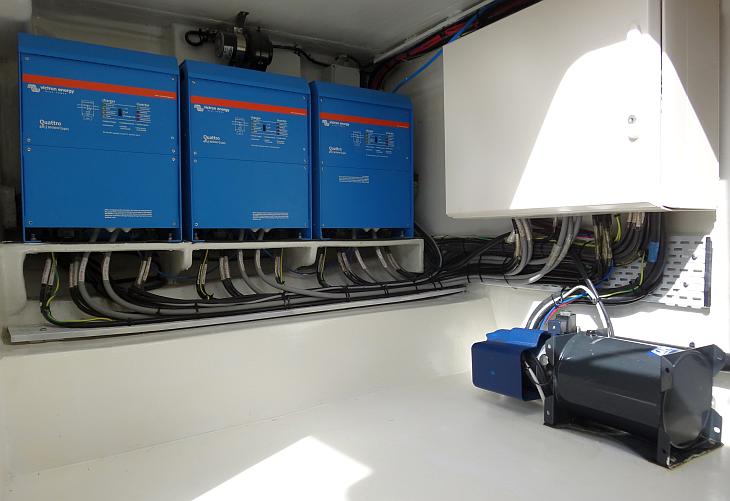 Bang! Any sailor will tell you that an explosion at sea due to onboard propane gas is often one of their worst fears. Yet in this day and age there's no need for it. Indeed Victron Energy's owners have been using induction cooking battery power as the safe alternative for many years on their family yacht. And of course that means having high power inverter/chargers onboard. No problem when you own the company and make the ever popular MultiPlus & Quattro range!
It seems Victron are not the only company to think this way – yet Silent-Yachts have gone a stage or indeed many stages further and completely re-imagined the whole sailing and cruising experience utilising a range of Victron products including the 3 paralleled Quattros in the image above, fitted to one of a 'new class' of cruising yacht.
What kind of sailor are you?
Ask yourself this one simple question: How much time do you actually spend sailing or to put it another way – how often are you waiting for wind, from the right direction to get you directly to your destination at a reasonable speed in comfort?
As most sailors will tell you that can be often and of course as sailors we are reluctant to admit it and loathe to start that diesel. What then if there was a quiet, luxurious way to cruise that minimised the use of fossil fuels yet still afforded you as much electricity onboard as you'd expect at home. That's where Silent-Yachts come in  – offering vessels just below the designated Superyacht length of 24 metres, yet with all the amenities you'd expect of such a vessel. And it doesn't matter if that be sail or power – there's a solution for all.
Cruising re-imagined
Just as Tesla have re-imagined the car, likewise have Silent-Yachts re-imagined (and proven) this new class of production cruising yacht. Admittedly you need a few bob to own one as we say in the UK. Yet, if you've reached a certain income and you want to really enjoy your family time together at sea (in the limited time you likely have available) and actually get to where you want to go to in a timely manner, quietly and in luxury – then one of the offerings from Silent-Yachts may just be for you.
Silent-Yachts currently have 3 models in their range:
Options include range extended electric propulsion or diesel-electric propulsion, with power and sail options – all with an incredible amount of solar-hybrid silent power that only a catamaran design can offer.
Here's few photos of the Silent 64 to give you a flavour of the design and layout.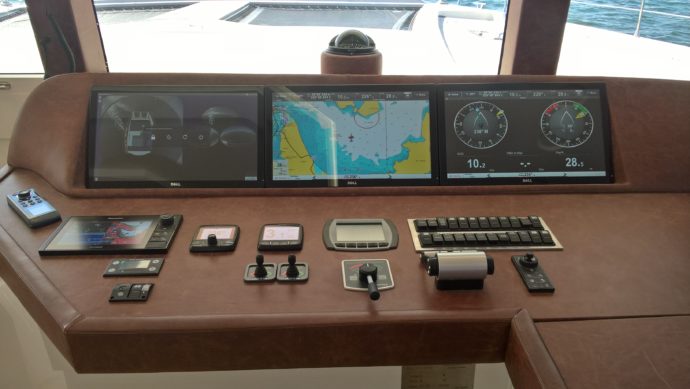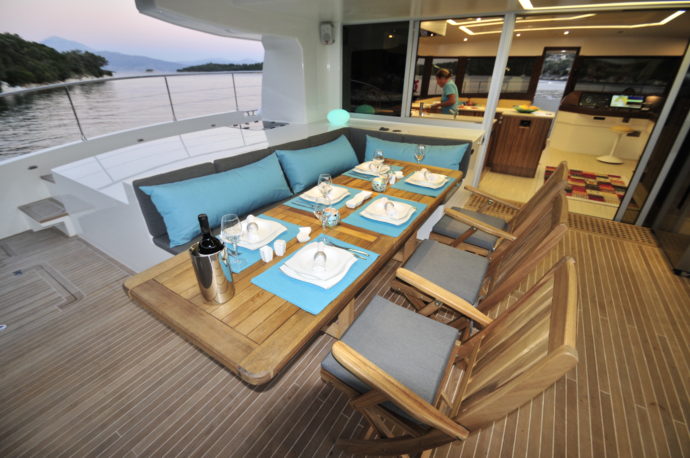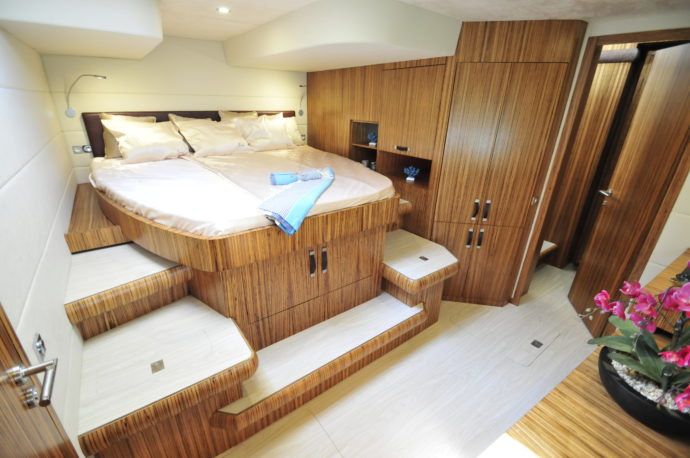 Pedigree & Proof
You only have to look at the Silent-Yachts team and their range of experience and qualifications to realise these folks are very serious sailors with literally hundreds of thousands of cruising miles under their belts. Add to that five years of testing plus an Atlantic crossing to prove their systems – well it seems to me that this is a company and team you can have faith in. Here's an extract from that Atlantic crossing:
"Crossing the Atlantic with solar hybrid power had already been accomplished with two other boats, but these were either spartan equipped self-builds, or high-tech multi million prototypes. The Solar-Wave 62 by Silent-Yachts was the first solar production boat, which succeeded in doing so without giving up the conveniences of luxury yachting. She made the trip with about 0.12 litres of diesel per kilometre. This corresponds approximately to the content of an espresso cup. The cooking, which is usually done with gas, was done as at home – by an induction cooker. Even air conditioning was not lacking on the luxuriously equipped catamaran, which – amongst other amenities – features four cabins with two beds and four bathrooms, a high-quality kitchen, a washing machine, an ice maker and a desalination plant which all allows virtually unlimited, self-sufficient travel."
Back to the question
Coming back to introductory question:
How much time do you actually spend sailing or to put it another way – how often are you waiting for wind, from the right direction to get you directly to your destination at a reasonable speed in comfort? As most sailors will tell you that can be often and of course as sailors we are reluctant to admit it and loathe to start that diesel.
Silent-Yachts decided to look at the reality of cruising. Here's what they found:
"After several years of testing we found out, that the overall energy balance of solar-panels is much better than of a sail. In an average application – holiday boat or world traveller, the energy produced by the solar-panels – which are specially designed for this purpose – exceeds by far the energy produced by the sails for propulsion. It is a simple fact, that you use a sail only a fraction of the time, whereas the solar-panels produce energy every single minute of daylight, energy you can use for propulsion AND for cooking, cooling the boat, refrigeration, washing-machine, water-maker etc."
Taking all that into consideration here's a video showing an overview of a realistic average day on a Silent-Yacht, showing the energy consumption and energy generation.
Energy production and storage of the SILENT 79 (2019 – now the SILENT 80):
70 high-efficient solar-panels in total for propulsion and household, total approx. 115 m²
25 kW peak solar production – powered by Victron MPPT solar charge controllers
Range-Extender 100 kW to recharge the batteries if necessary
High Voltage DC Battery for main storage capacity of >300 kWh
24 V service batteries
Charger 250 A
Inverter 30 kVA – sufficient for all household appliances
Conclusion
Whilst catamarans as opposed to monohulls or indeed power as opposed to sail are not for all – it seems clear to me after converting my own modest sailing monohull 7 years ago to range extended electric propulsion, with some solar power, that serious consideration needs to be given to how we actually cruise rather than what we hope to or imagine we do.
If you have come to the same conclusion as me – you may well decide that a solar hybrid and range extended yacht is right for you, using Lithium-Ion batteries as opposed to AGM. That being the case then it's reassuring to know that Victron Energy can offer all the ancillary products (apart from the actual electric motors) required for these kinds of vessels. I know I'm personally delighted with all the Victron kit I have on Elektra. It's been totally reliable over the last 7 years and simply works. It does take time to get use to the systems if you've been use to just diesel and a few leisure batteries – but once you do I'd be surprised if you would go back to the ways of the past.
If you like these kind of ideas why not get yourself along and check out a Silent-Yachts hybrid powered catamaran at the Cannes Yachting Festival or one of their tour stop-off points shown in the poster above.
Credits & Links
My thanks to Mathias May of Silent-Yachts for the images and information used in this blog.
Silent-Yachts website – https://www.silent-yachts.com/
Silent-Yachts on Facebook – https://www.facebook.com/silentyachts/
Victron Energy Whitepapers
In particular see the Energy Unlimited PDF Whitepaper at:
https://www.victronenergy.com/support-and-downloads/whitepapers
John Rushworth