Intersolar 2018 – what a show we had!
We wanted to take this opportunity to thank those of you who were able to make it along to meet us at Intersolar 2018 …and if you weren't able to make it – we'd like to tell you a little bit about this major event.
Intersolar is a very important exhibition for Victron Energy. It's the world-leading exhibition for the solar industry …and this year – even more than previous years – we had a really great show!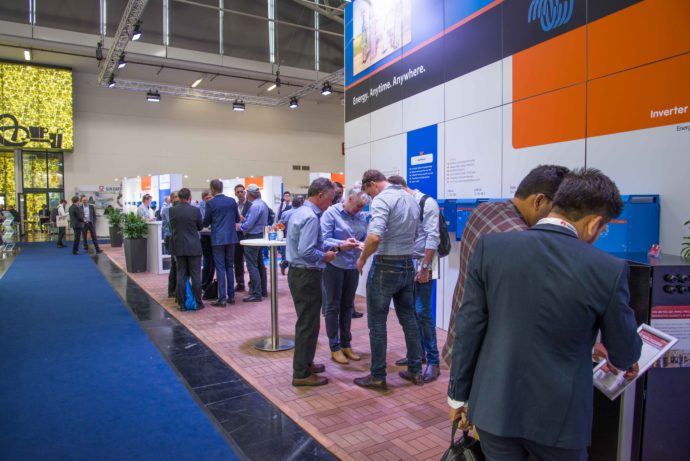 Drawing visitors from 150 countries …and exhibitors from nearly 50 countries, Intersolar has become a magnet for everyone who needs to remain at the cutting-edge of the fast-developing Sustainable Energy Industry. That is why we at Victron see the annual Intersolar event – now in its 27th year – as an unmissable showcase for all of our latest products!
Visitors to our stand this year showed particular interest in a number of products – including the MultiPlus-II which is our new 3kVA inverter/charger suitable for Off-grid, Backup, and Energy Storage Systems; and our recently introduced Smart Battery Sense – the wireless voltage and temperature sensor for our Solar Chargers.
Also on display were the Octo GX, which is similar to the Venus GX but includes 10 on-board VE. Direct ports and a built-in RS485 port for Energy Meters – the perfect monitoring hub for larger installations!  And also the GX GSM – which is our new cellular modem for the Venus GX; CCGX; and the Octo GX …it takes a simcard and connects the system to the internet.
Intersolar stage a number of events around the globe – the largest of which is held at the Messe exhibition centre in Munich, Germany. It attracts influential visitors who often have considerable purchasing power – among them are Installers, Project Developers, Manufacturers and Suppliers, Distributors, Energy Consultants, Utilities, Architects, and Government Officials.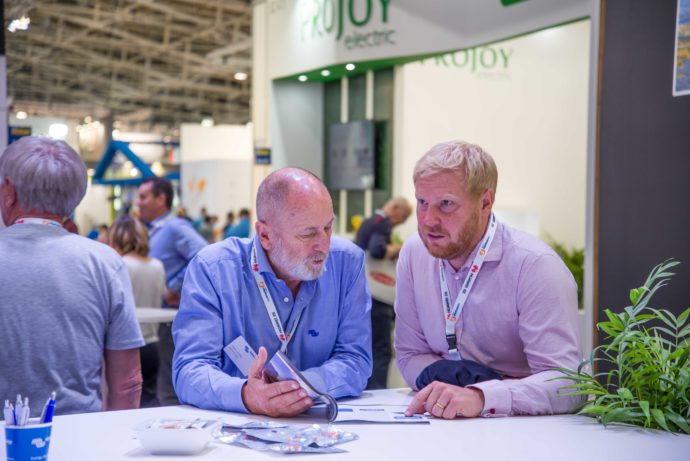 Over the years we've noticed that these visitors have become increasingly well-informed …and often ask interesting questions. We find that they are frequently already quite well aware of Victron, and knowledgeable about our products. For that reason we see the show as the perfect opportunity to meet face-to-face with individuals who seek tailored information – having already carried out a great deal of background research into our existing products, and our on-going product development.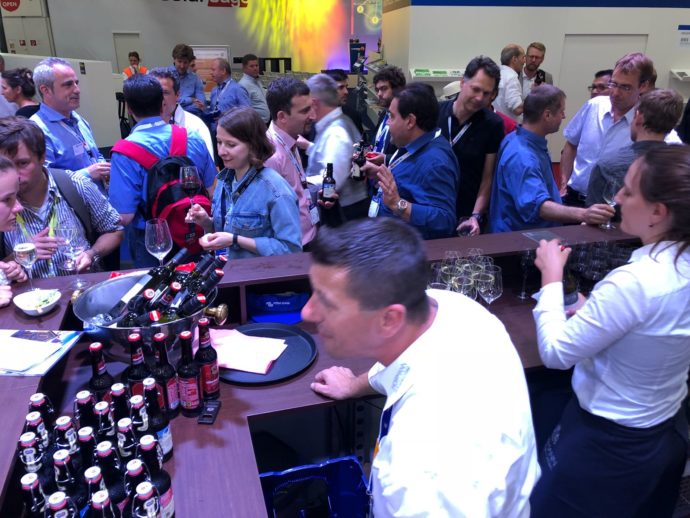 And we take it as a good sign that our after-show stand party is so well attended!
We at Victron Energy are proud of the contribution our products make to solar energy development – both for small scale projects, and projects which are of national significance. We see our role as innovators and leaders, and would like to take this opportunity of thanking you for you support!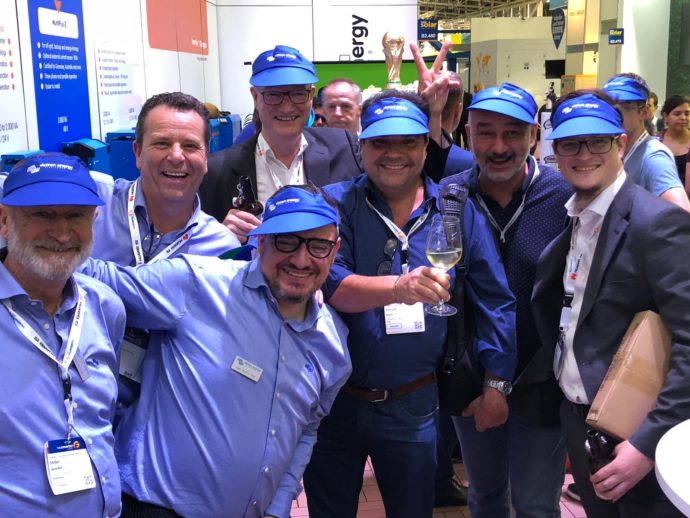 Justin Tyers